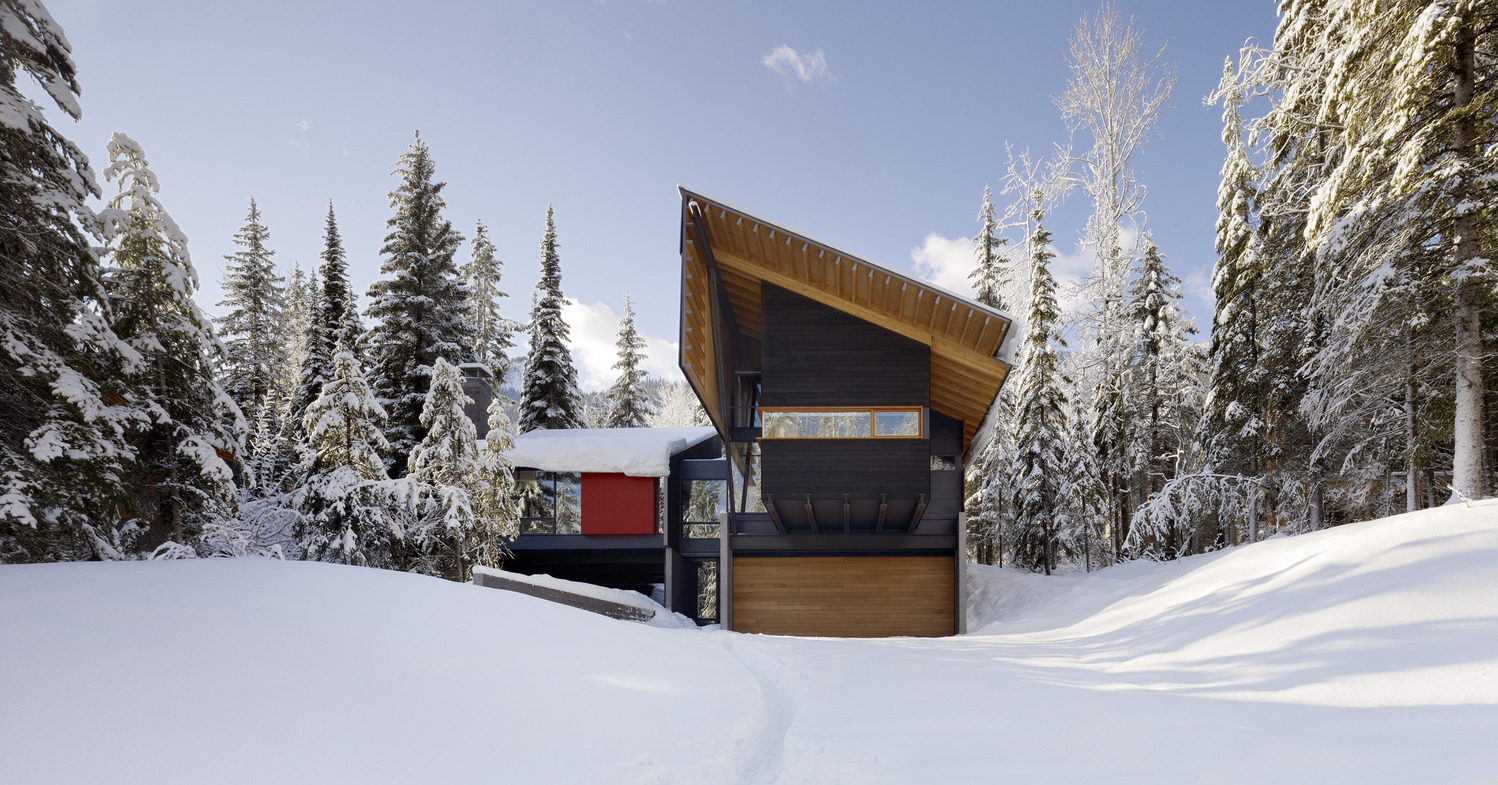 Kicking Horse Residence
Golden, British Columbia
Designed for a family of five that enjoys year-round outdoor recreation, Kicking Horse Residence provides a strong connection to its location in the Canadian Rockies, while maintaining privacy from nearby homes.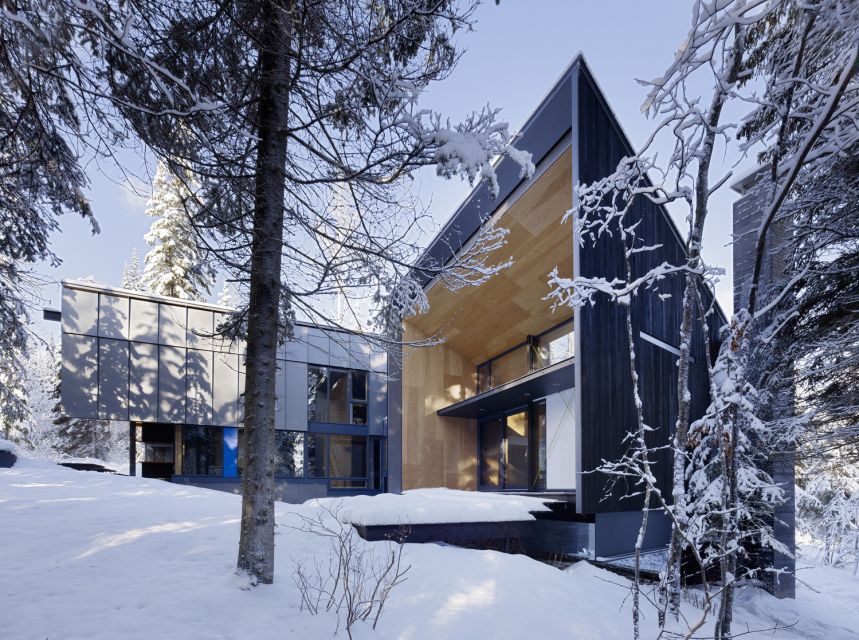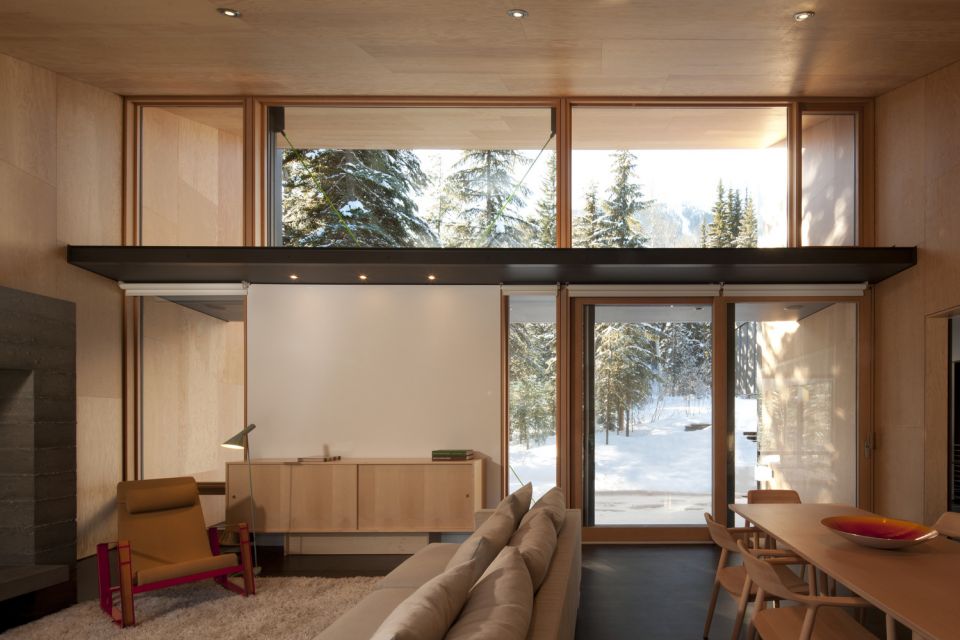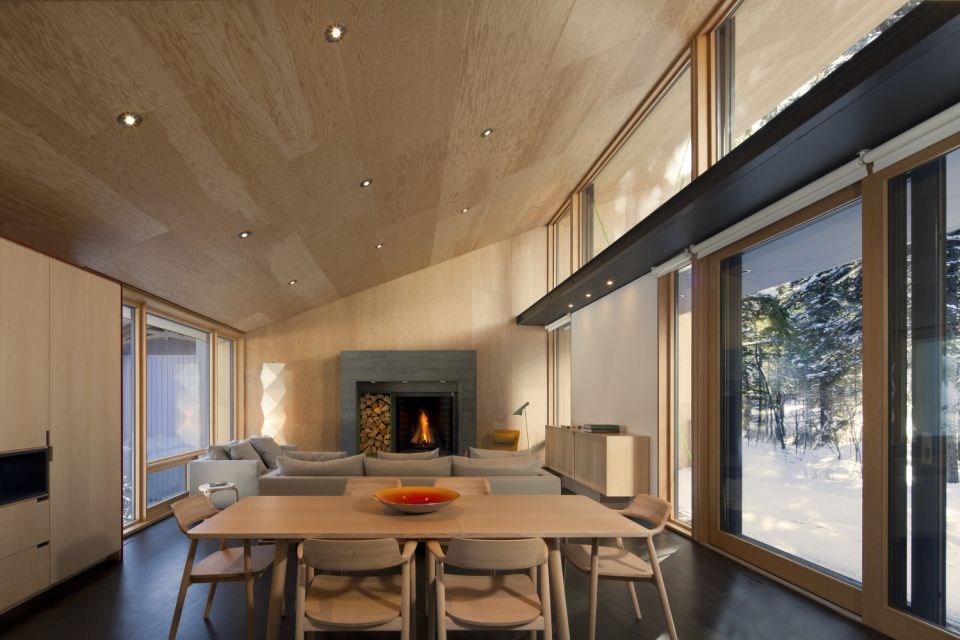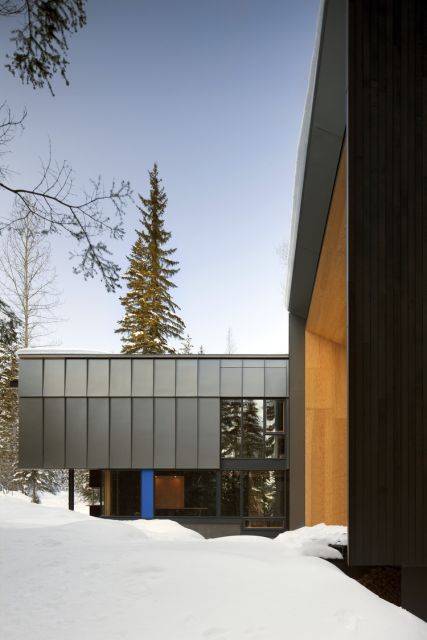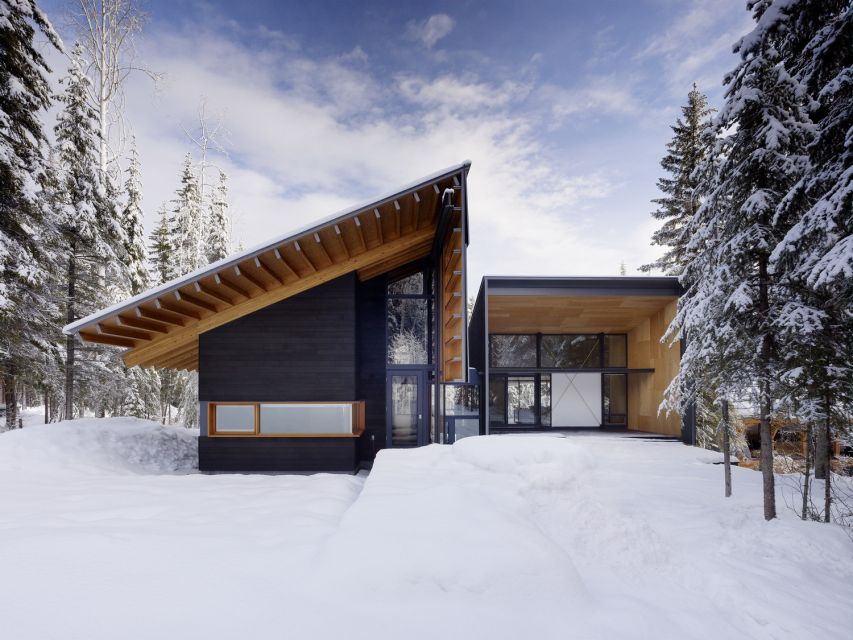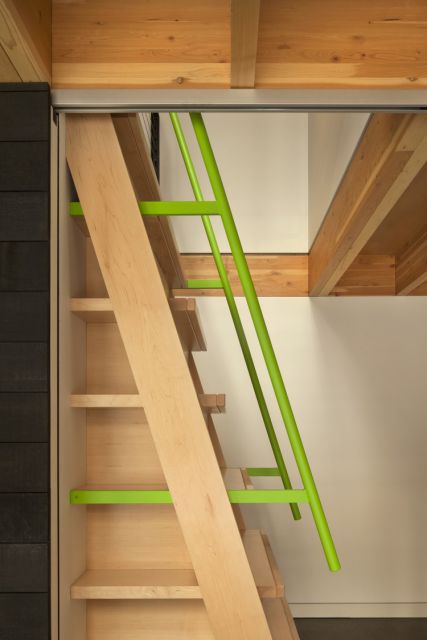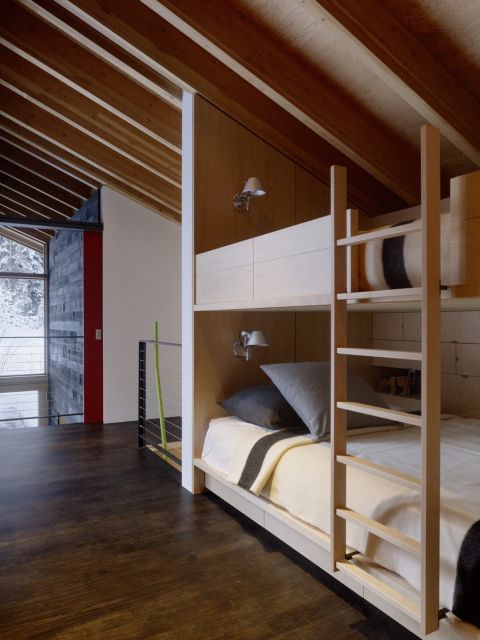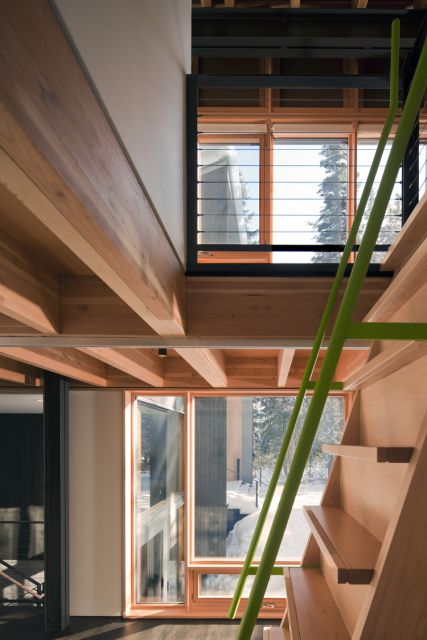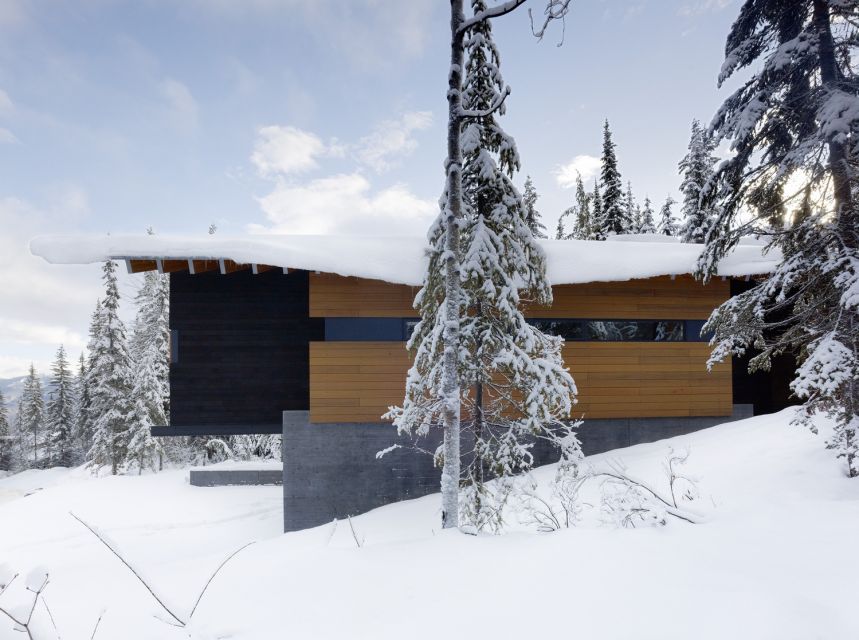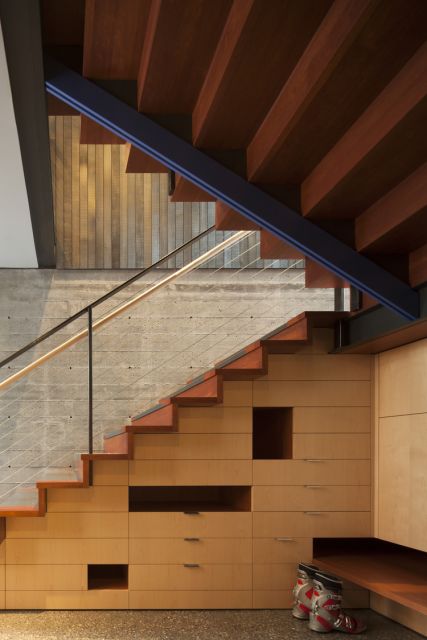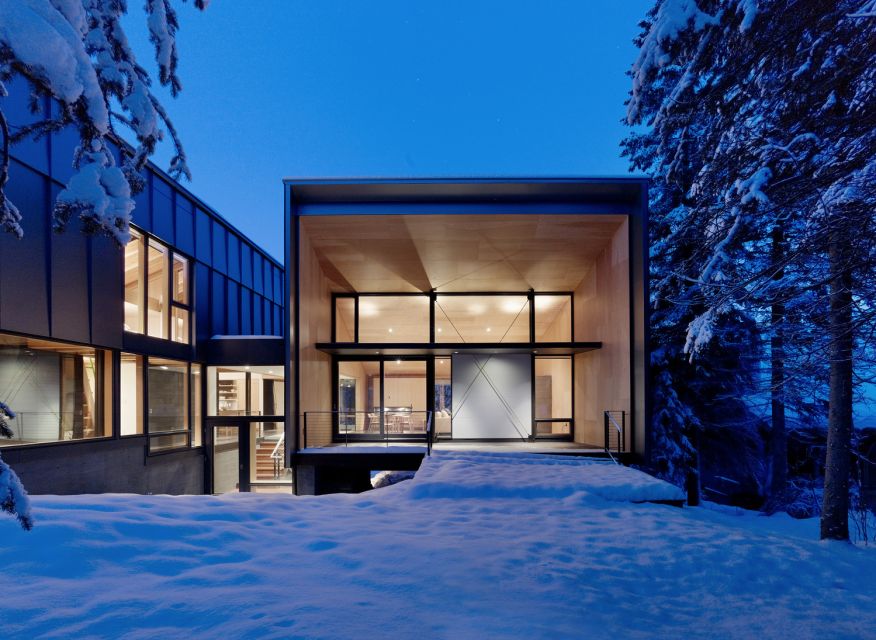 Located at the base of Kicking Horse ski resort, adjacent to a ski trail and surrounded by a forest of aspen and spruce, the house is arranged as two volumes: one containing the sleeping and bath spaces, and the other living and dining areas oriented toward views of the peaks. Despite a modest .36 acre lot, the building footprint was configured to protect a grove of evergreen trees at the south edge of the site and to allow natural drainage patterns to continue through the property. The careful arrangement of program maintains privacy from nearby residences through the thoughtful composition of windows, while enabling a sense of transparency to the views and direct access to ski and bike trails.
Our clients appreciated the scale and warmth of traditional mountain lodges but wished to explore the possibility of creating a modernist cabin rooted in their Norwegian heritage. The kitchen and breakfast nook are located in the center of the home so that our client, a former restaurant owner, could observe and engage in the activities of the day while preparing meals. Outside each bedroom suite, a series of sliding panels can be closed to define private spaces with direct access to the sleeping lofts above. A requirement for a 5:12 roof slope led to the idea of children's sleeping lofts above with bunk beds for accommodating friends.
Clad in black-stained cedar, the linear form of the sleeping spaces cantilevers over a board-formed concrete base that contains the garage, mudroom, and playroom. Exposed Douglas fir laminated beams and deep roof overhangs express the tectonic qualities of a mountain cabin. The primary entry is located between two concrete walls, with a mahogany and steel stair leading to the living spaces above. A single line of steel columns extends along the main hallway, emphasizing the angle of the bedroom roof plane, which folds over the peak to form an articulated metal wall with operable vents, bringing light and air into the loft spaces. The lofts contain custom maple bunk beds that allow flexible sleeping arrangements for children or guests.