Boundary Point Cabin
West Kootenay, British Columbia
Perched above a lake in southern British Columbia, Boundary Point Cabin is a gathering place for an extended family to reconnect each summer.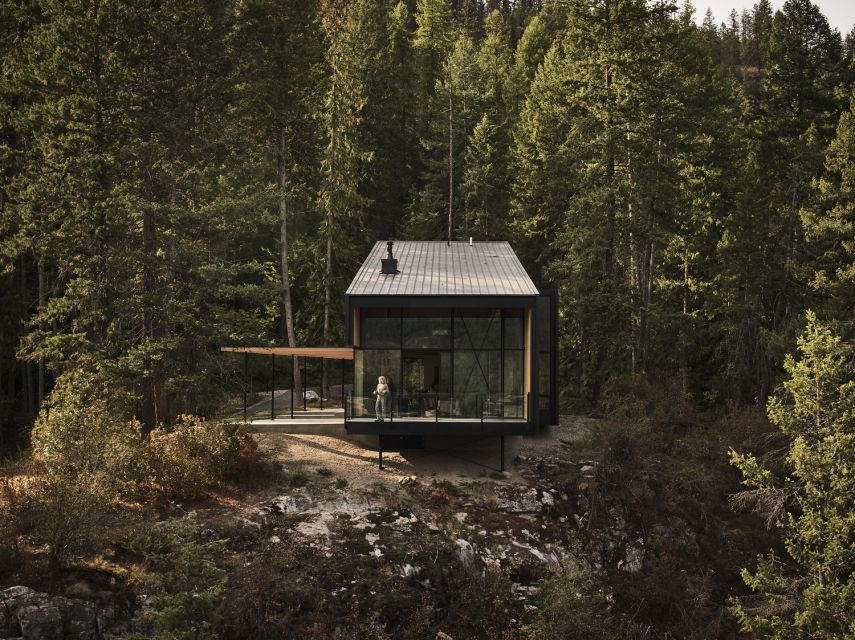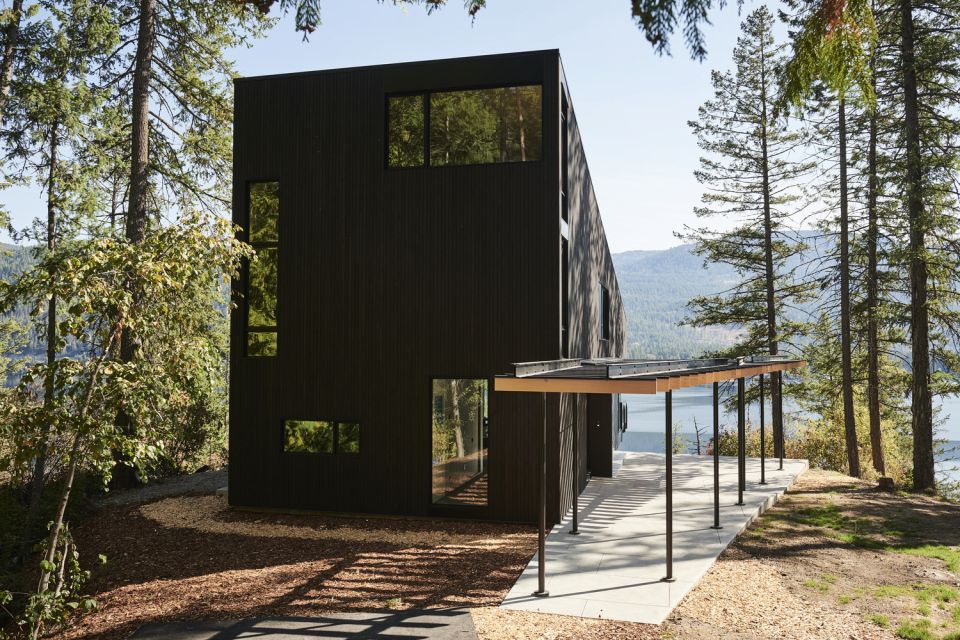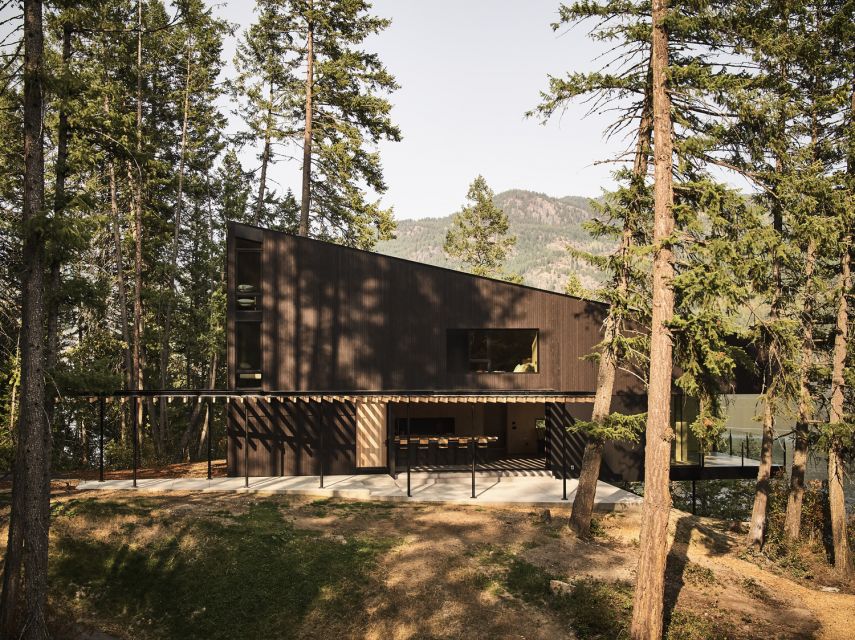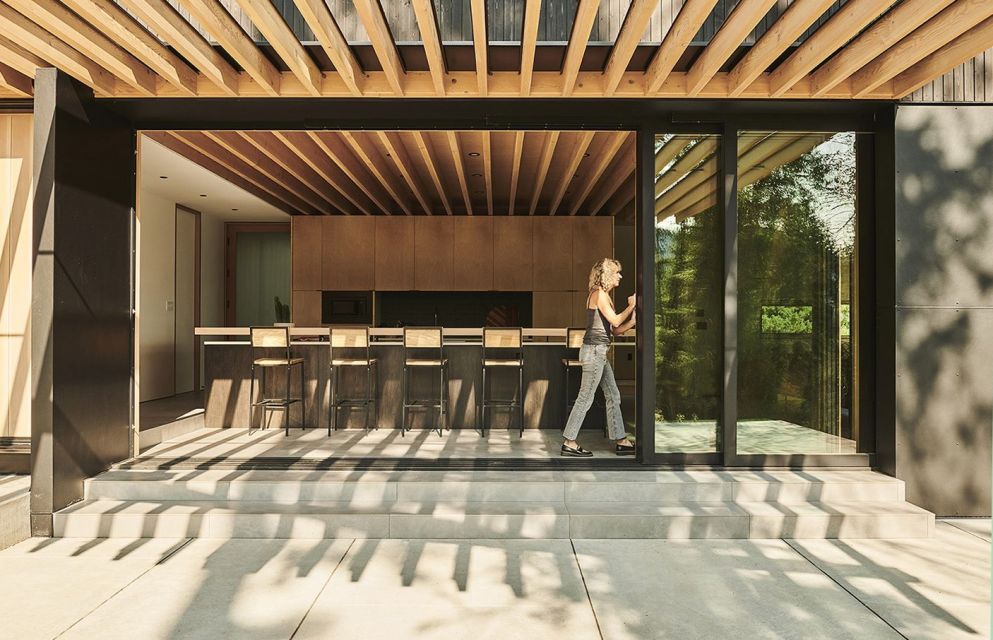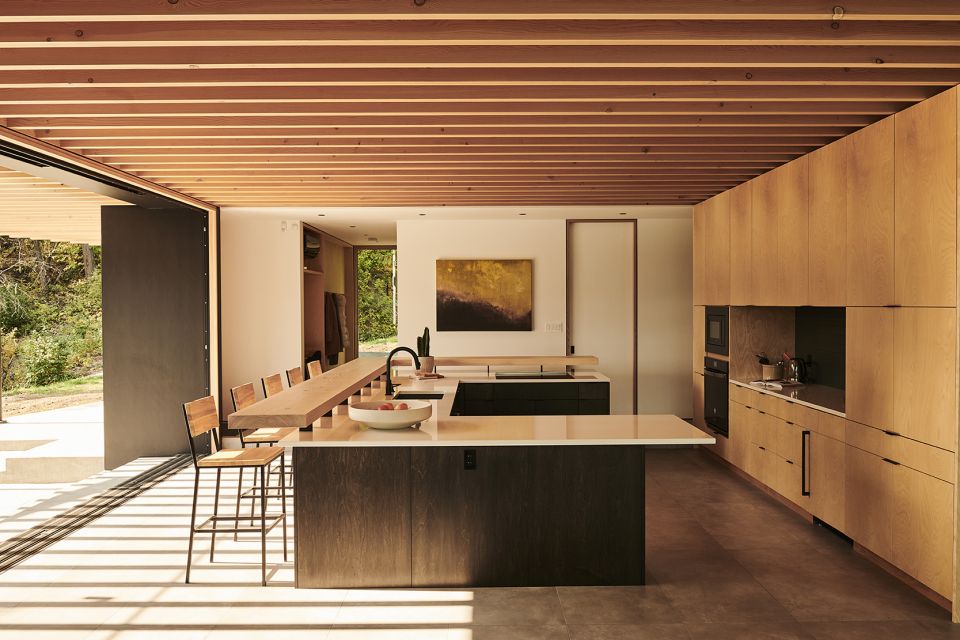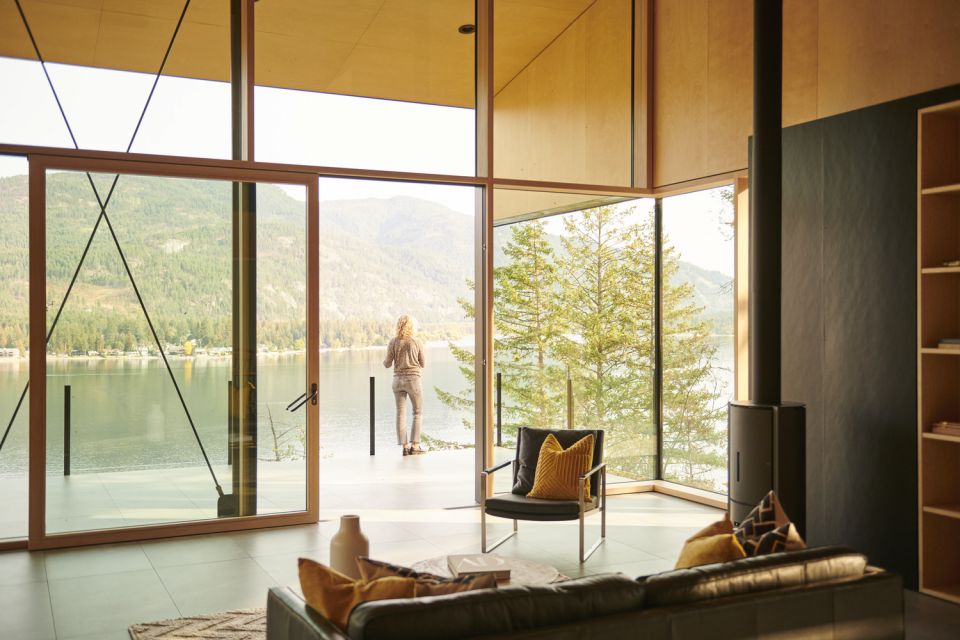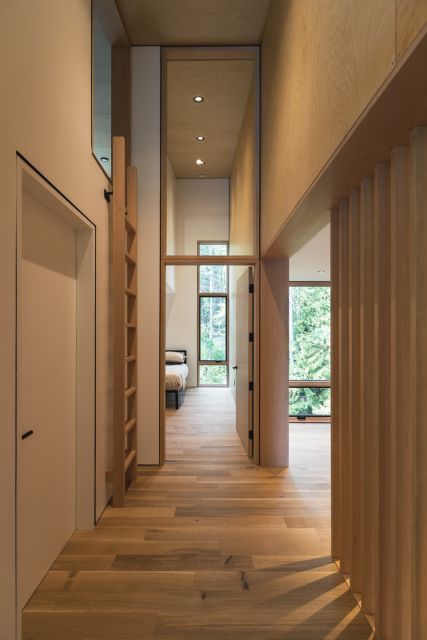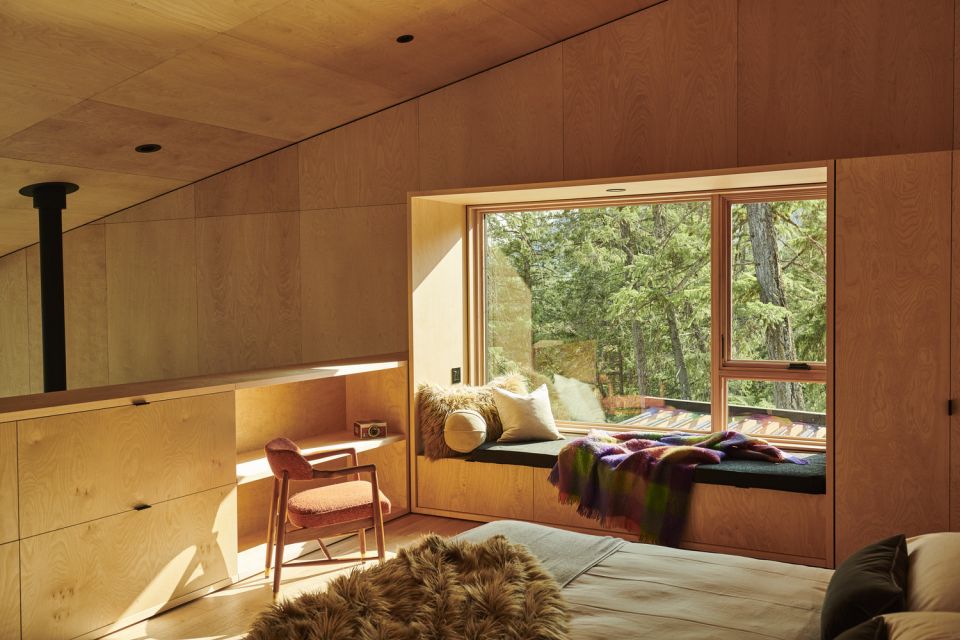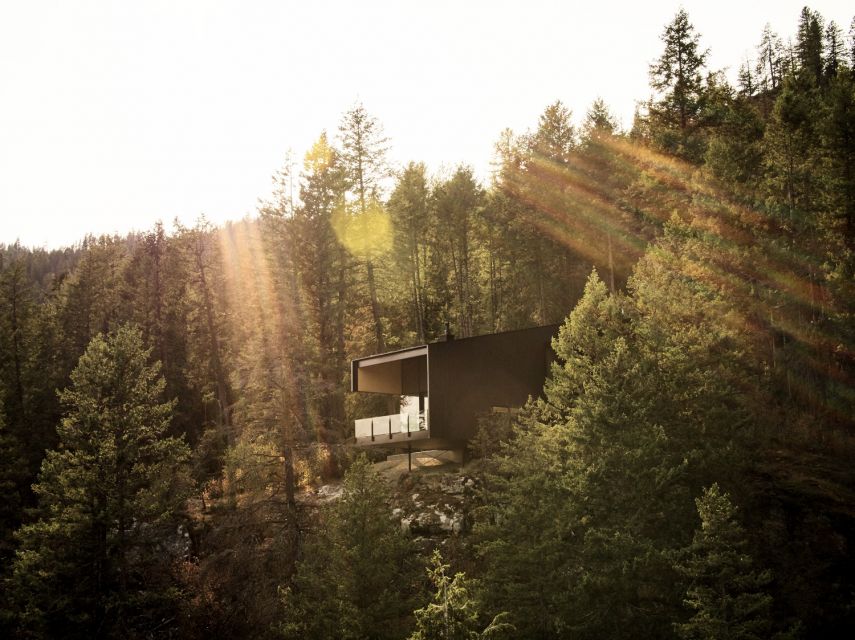 The cabin's site is the highest on the lake, with views of the surrounding peaks and brilliant reflections off the water below. On an initial visit with the family, we explored the sloping hillside, where stands of Douglas fir, cedar and pine give way to a rocky overlook. Embracing the sensation of floating in the forest, we designed a 2,500 square-foot cabin that cantilevers over the outcropping and mirrors the landscape in its wedge-like form. Inspired by the notion of visually dissolving the home into the landscape, we used dark-stained cedar siding and fiber cement panels to encourage light and shadow to blur the line between built structure and the natural world.
Emerging from the structure supporting the home's lofted bedrooms, a trellis guides the arrival sequence and introduces lake views. The kitchen is the social heart of the compound, where family cooking seamlessly transitions to outdoor dining under the trellis. A light-filled great room, warmed with birch plywood panels, provides a relaxed framework for a range of activities. By carving away a portion of the façade along the deck, we brought the southern curve of the lake into view and created a panoramic vantage point. After a day on the lake or hiking in the forested hillsides, the family returns to a home that feels nestled within the sweeping terrain – a contemplative perch and a welcoming gathering place.