Jackson Residence
Jackson, Wyoming
Embedded within a sloping site on the western edge of Gros Ventre Butte, with extraordinary views of the Snake River Valley and Teton Range, Jackson Residence provides a contemplative retreat for a retired couple and their children.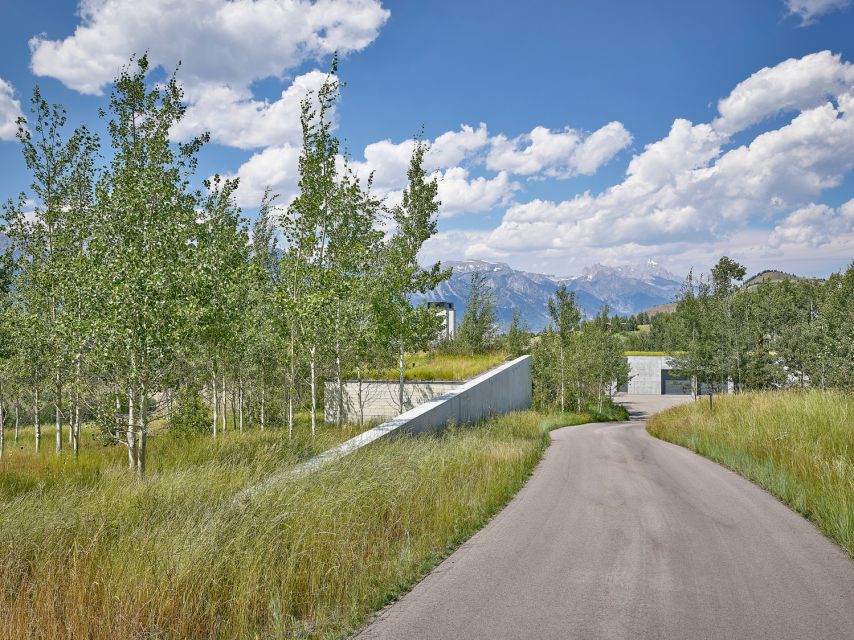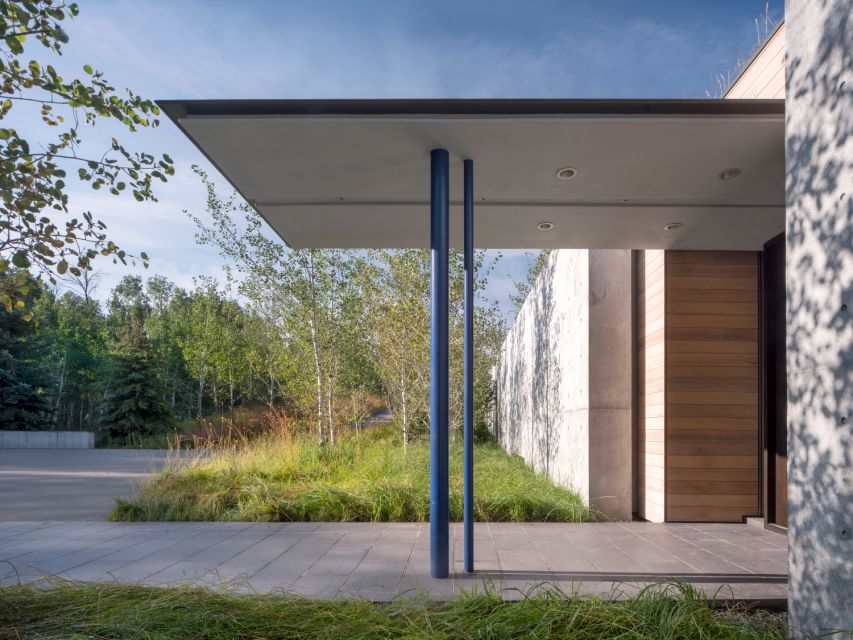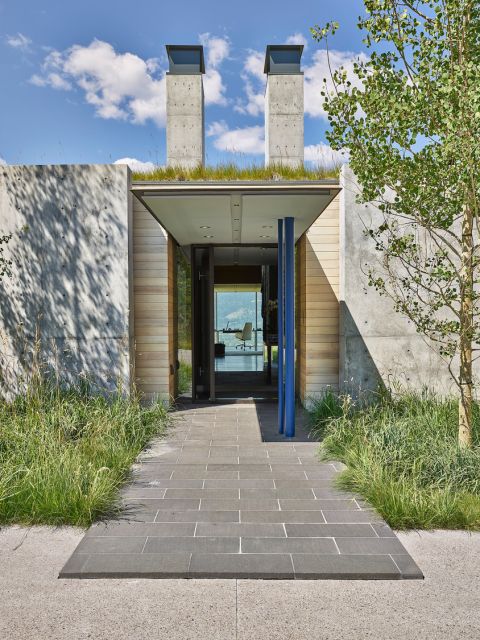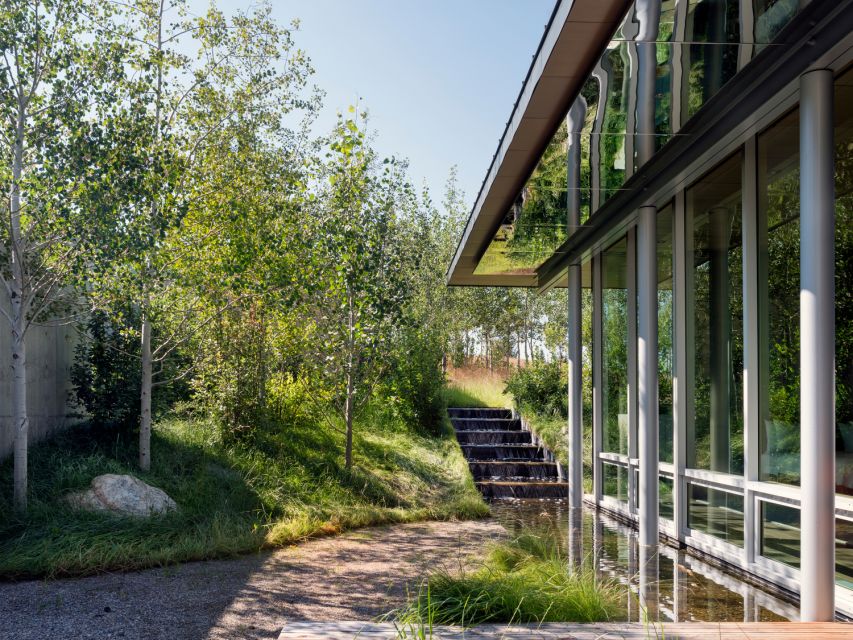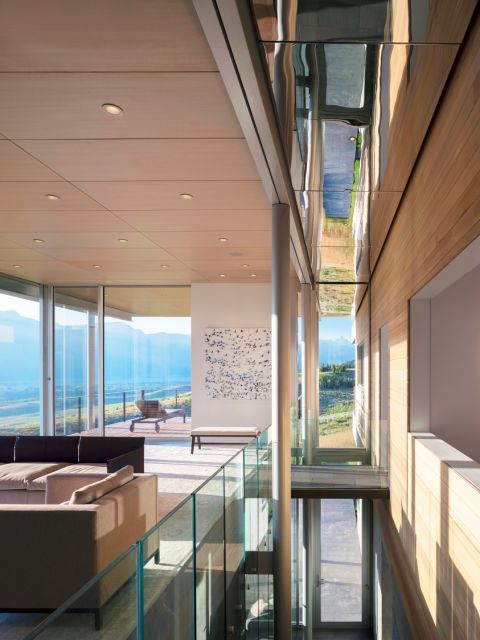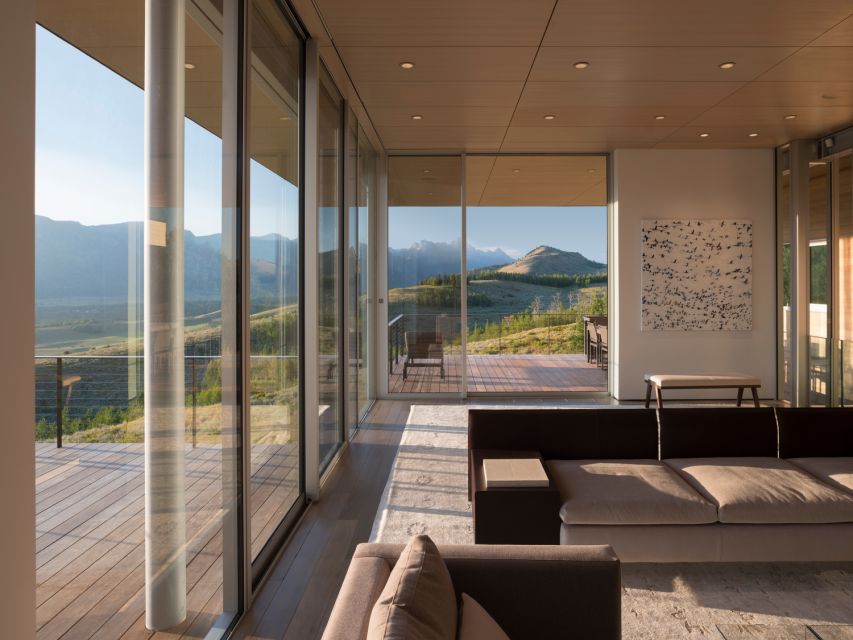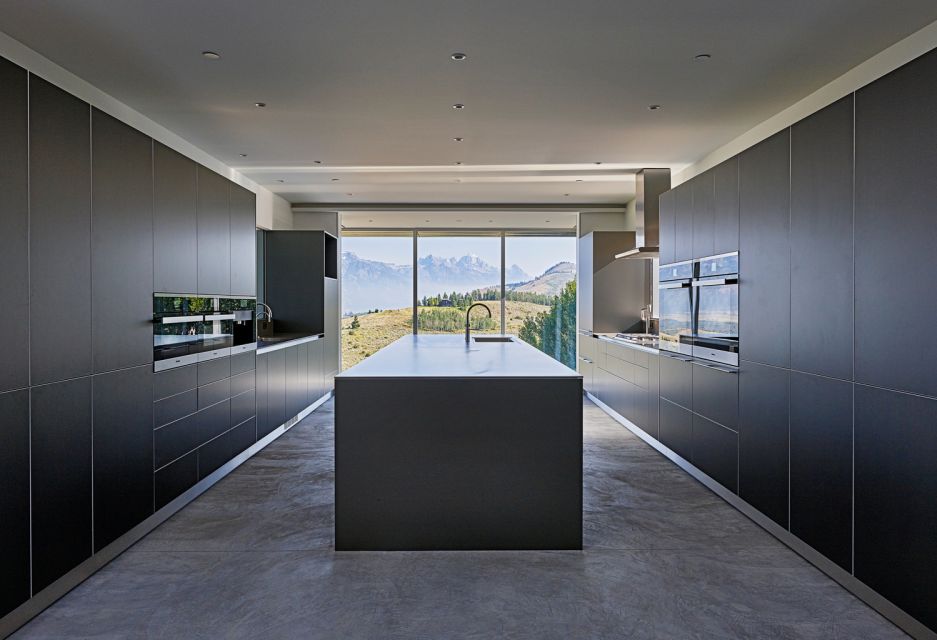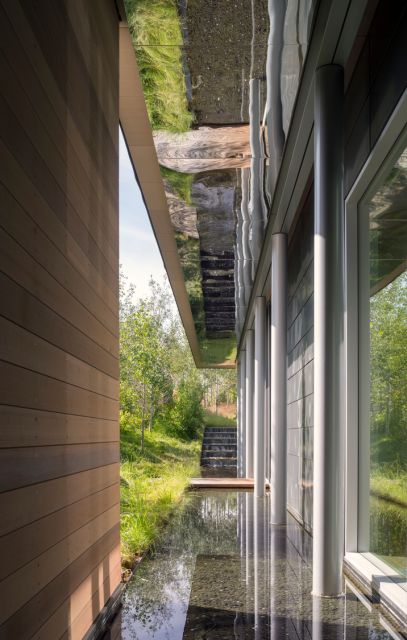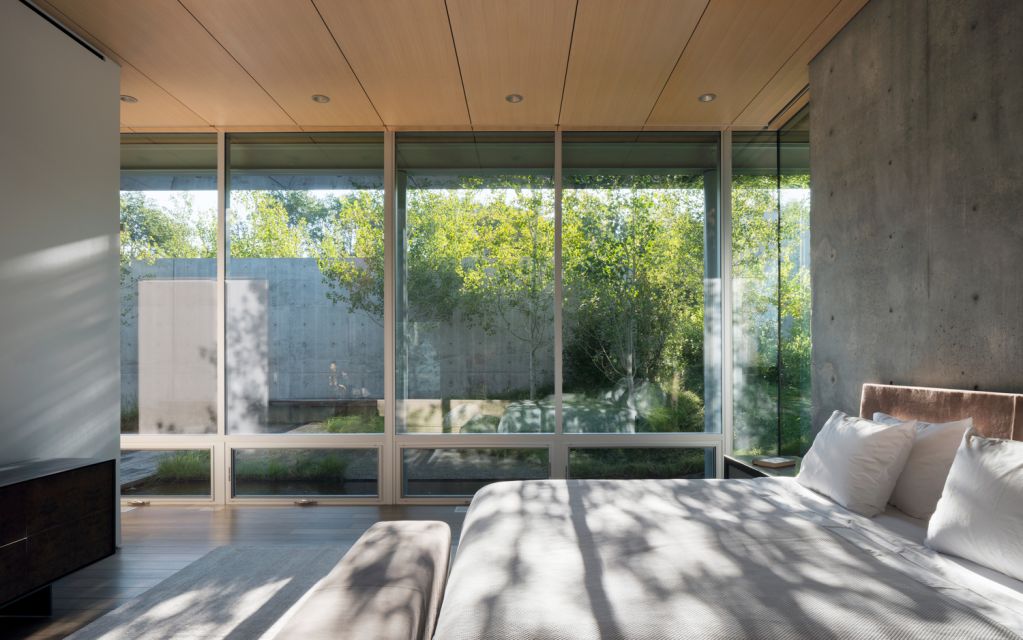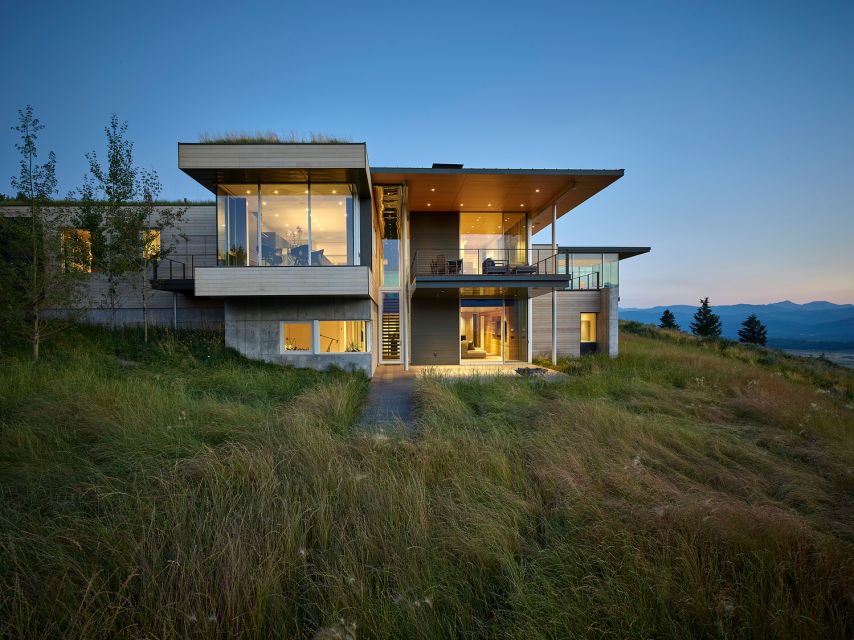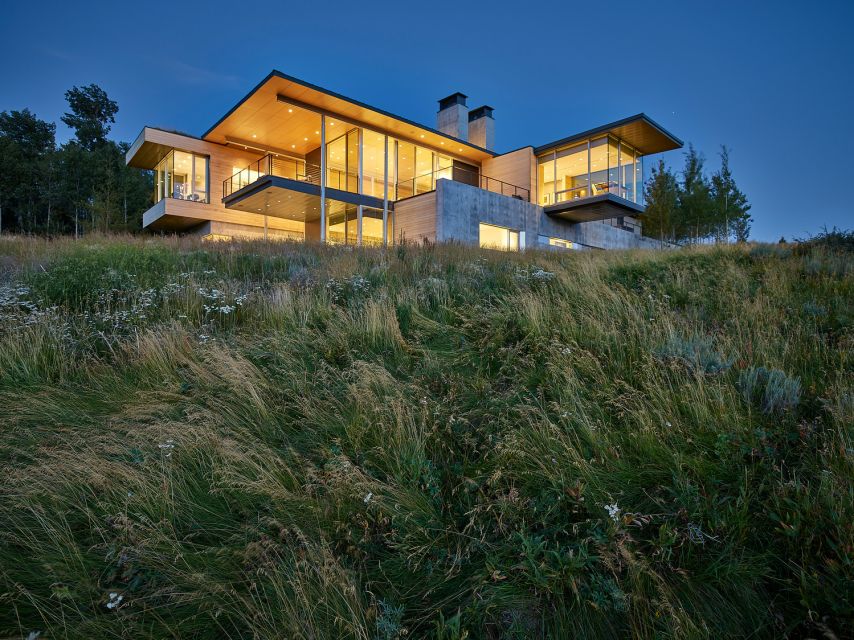 Our clients acquired this remarkable property many years prior to starting the design process and were interested in a calm, elegant retreat that offered both dramatic and contemplative spaces. A winding road guides the entry sequence to the residence through a sagebrush meadow alongside a grove of aspens. The driveway descends along a series of dense concrete walls into a courtyard sheltered by aspens, screening western views over the valley and marking a place of arrival in the vast landscape.
A delicate steel entry canopy extends from a break in the concrete walls. The program of the house is experienced as a series of linear bars that parallel the valley. Visitors pass through a wood-lined box that captures views of a tranquil private garden to the south and through the dining room and kitchen to the north. The more intimately scaled spaces at the entry open to a transparent pavilion containing the living room and master suite. An axial view between two massive concrete fireplaces and through the study offers glimpses of the Snake River beyond. A floating stair connects the living area with the lower level, which houses more casual spaces for the family as well as a covered outdoor terrace for entertaining.
The substantial program for the house is thoroughly integrated with the sloping site through the use of planted roofs and natural materials that complement the colors and textures of the native landscape. In a place typically known for more rustic architecture, the crisp volumes and thin roof planes of this residence define a new vernacular.
Interiors by WRJ Interior Design.