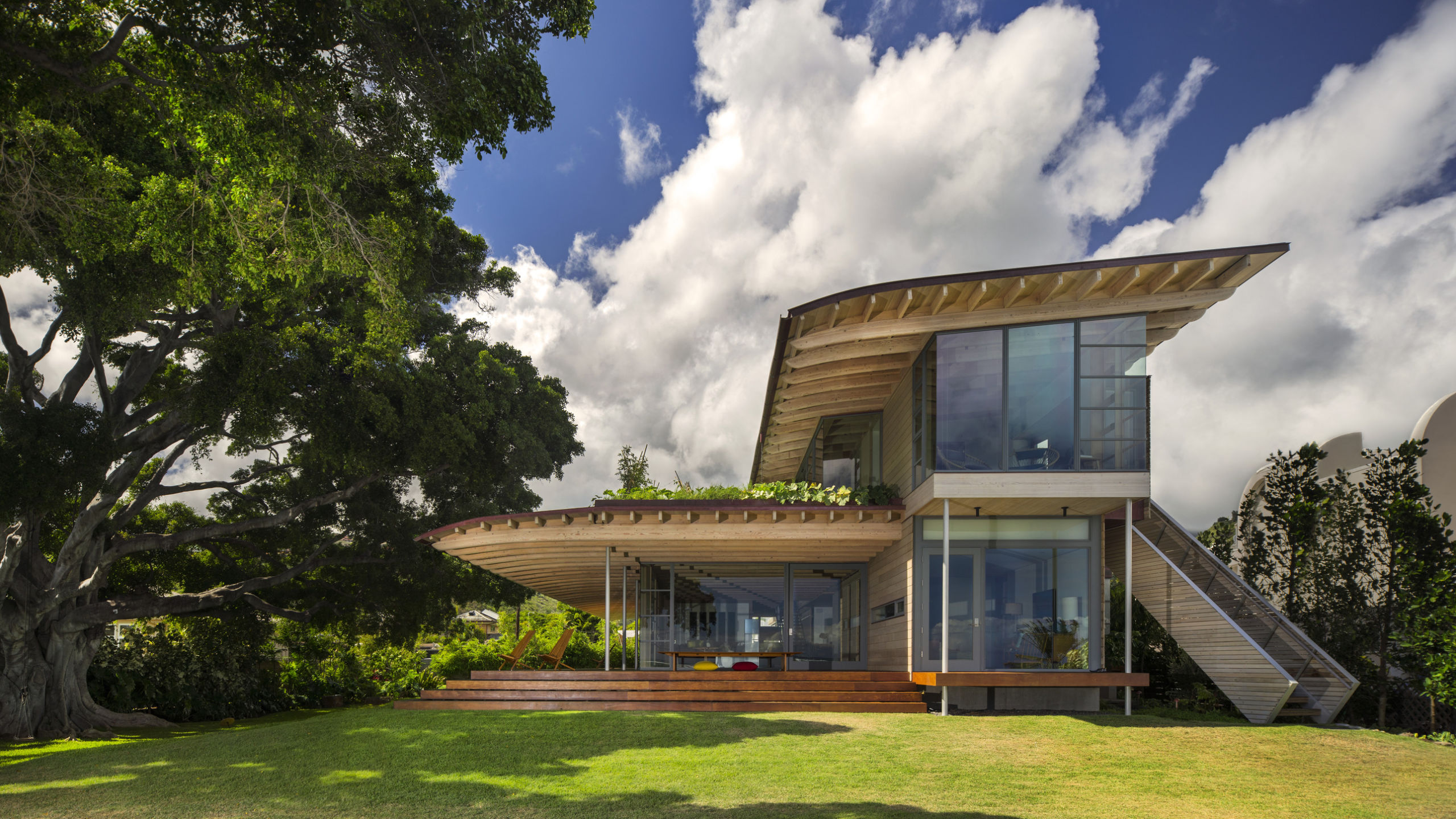 Island Residence and Studio
Oahu, Hawaii
A family home and studio on O'ahu's South Shore reflect a uniquely Hawaiian spirit of place and way of life.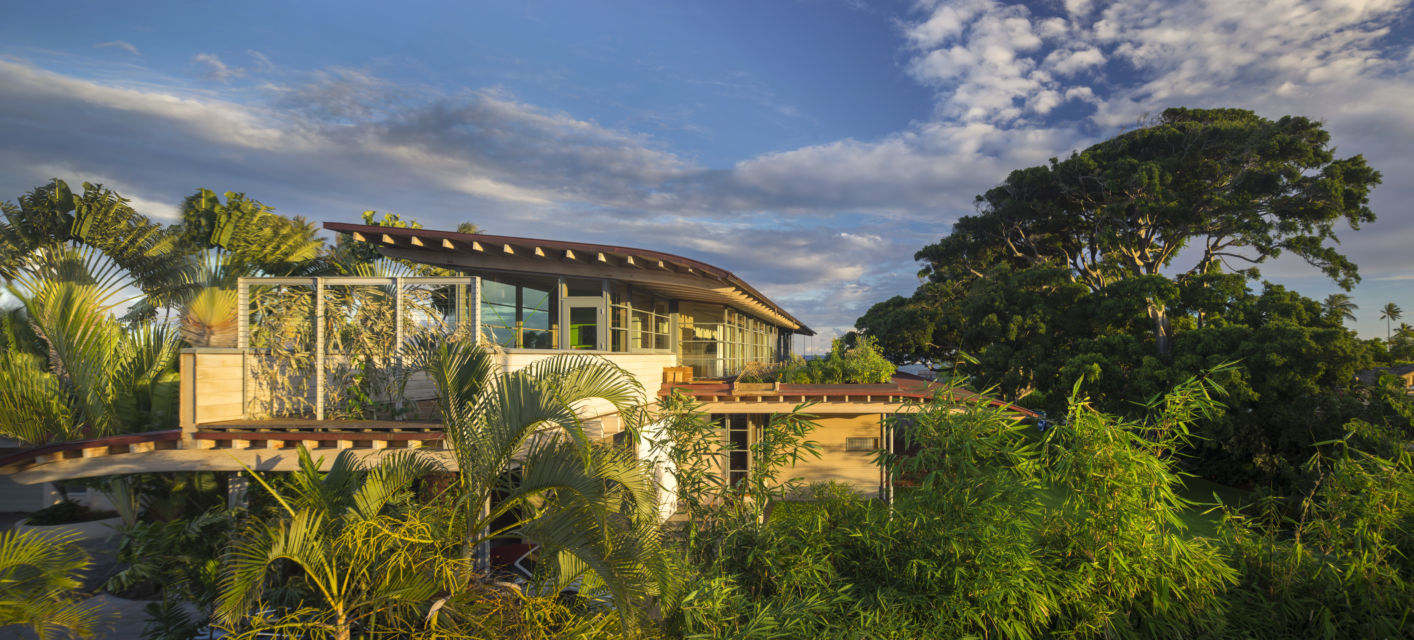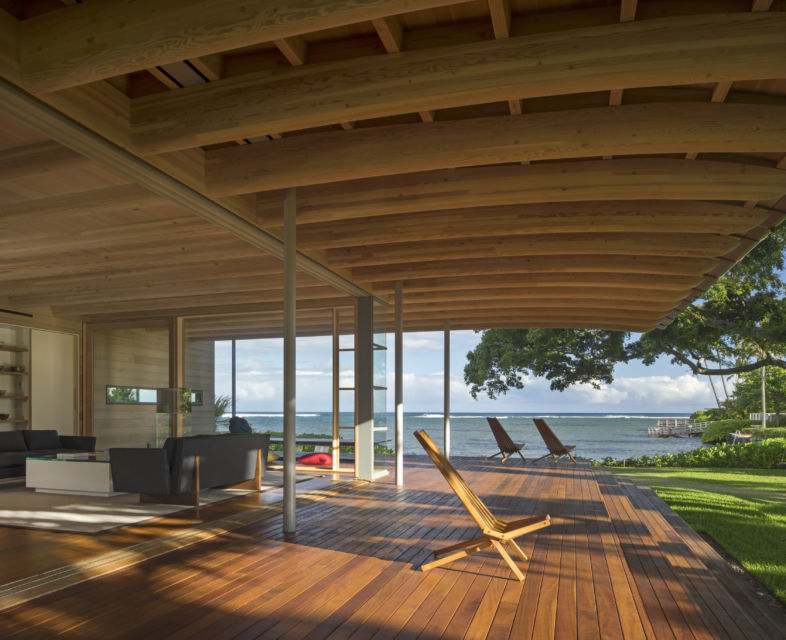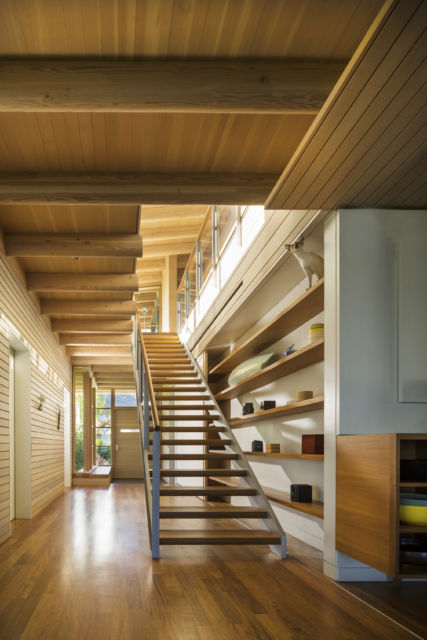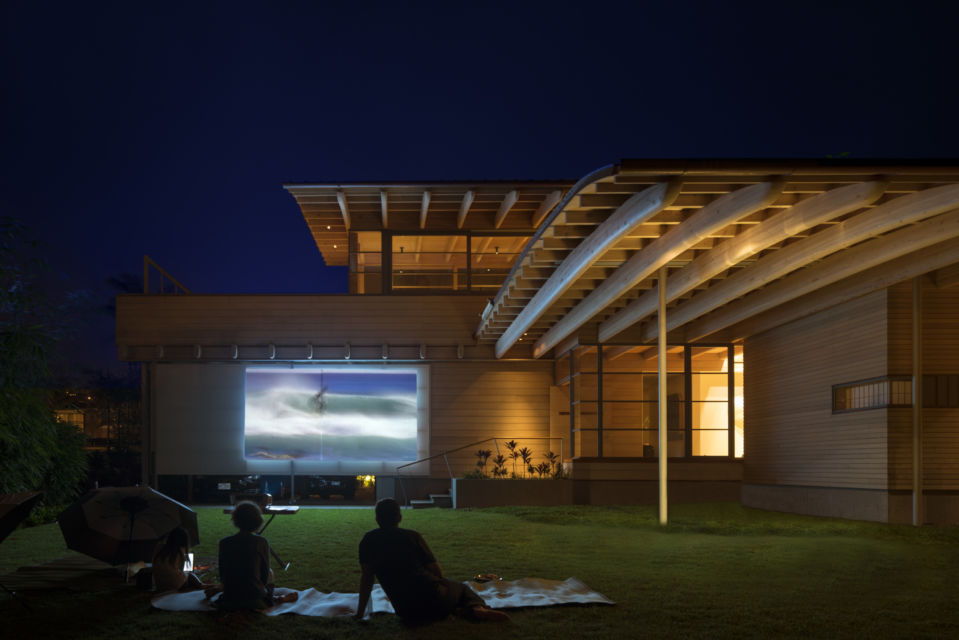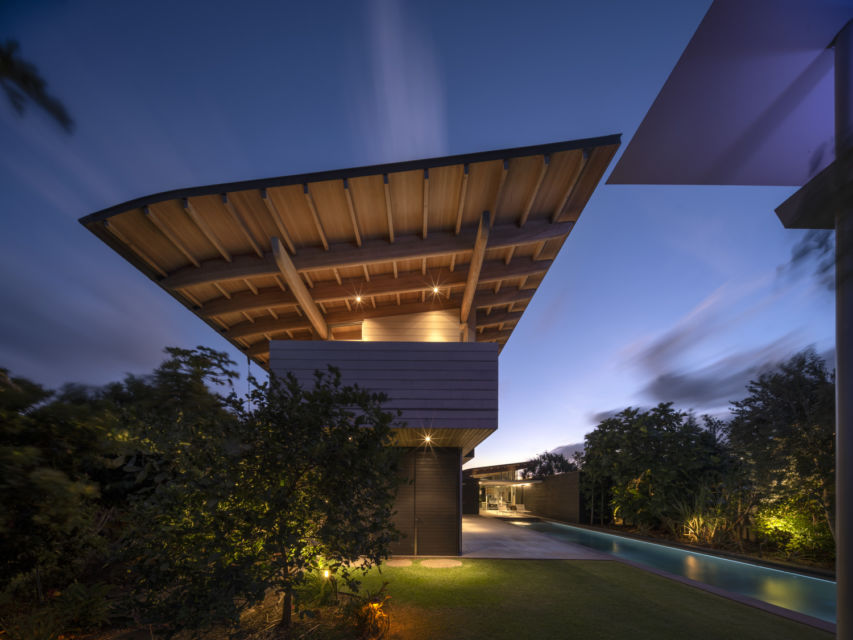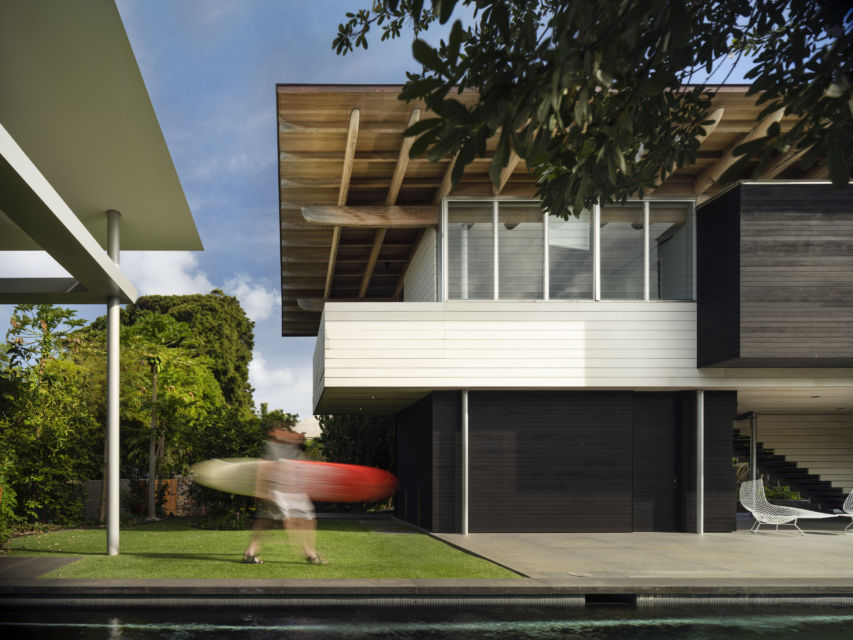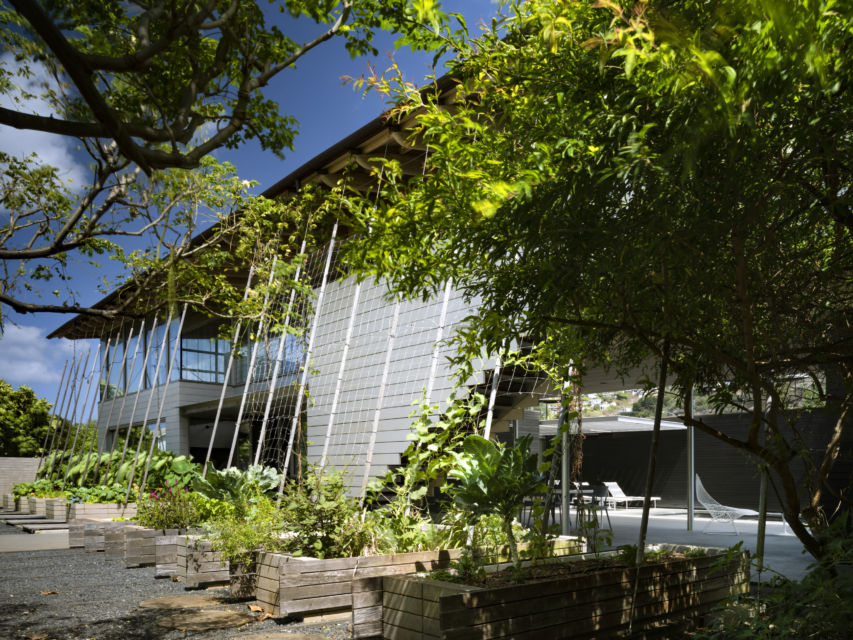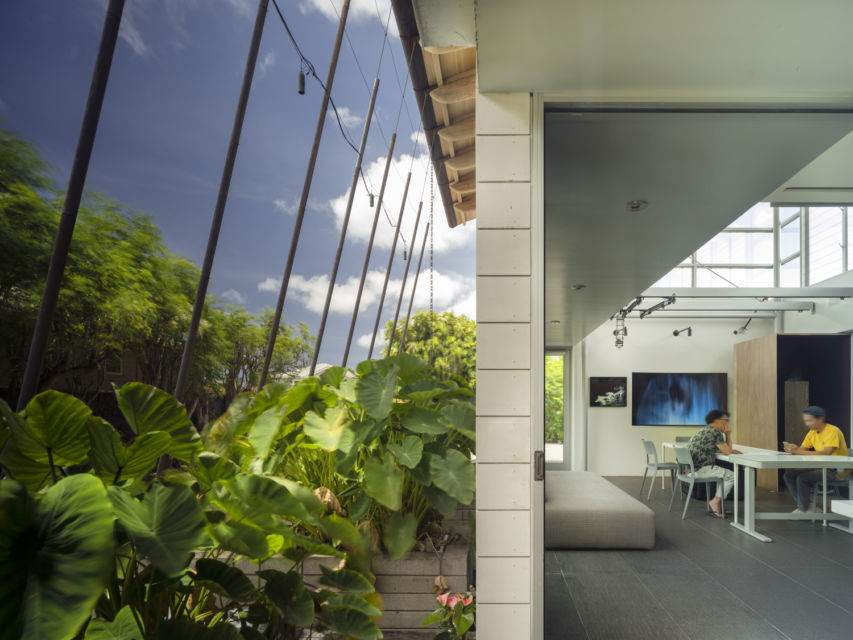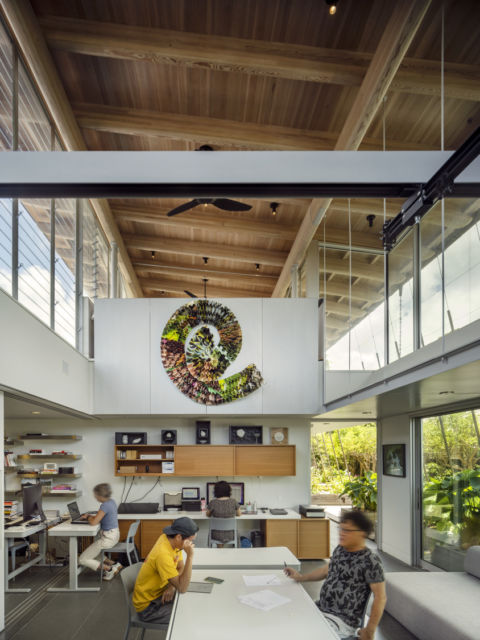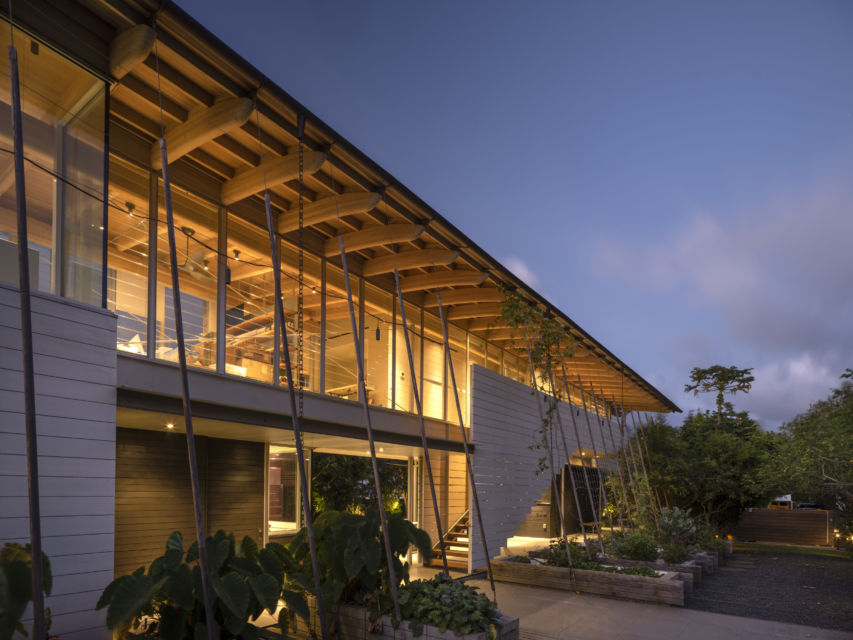 SIZE
4,500 square feet (main residence), 4,000 square feet (studio)
COMPLETED
2014-2017
AWARDS
AIA National Housing Award, Custom Residences Category
AIA Honolulu Award of Excellence
PRESS
Island Residence overlooks the Pacific on a curve of coastline that once formed an ancient fish pond. Home and studio pavilion are located on either side of a public access path to the ocean, and incorporate diverse outdoor spaces, sculptural wood forms, and intimate and expansive views. The design balances our clients' cultural heritage and appreciation of craft and natural materials with a bold, Modernist approach to light, space, and living in harmony with the natural world.
We completed the project in two phases, beginning with the main residence. Originally the site of a caretaker's cottage for the nearby loko i'a (fish pond), the house maintains the relationship to ancient Hawaiian land planning by orienting itself along the mauka-makai (mountain–water) axis. Large operable doors and windows open the central living pavilion to the sheltered lanai and views of the landscape, the ocean reef, and local surf breaks. A stepped edge along the lanai softens the transition to the landscape while acting as an amphitheater for watching surfers and net fishermen beyond the seawall. Across the public path, the studio provides room for our clients to host guests and explore artwork focused on cultural and environmental conservation, preservation, and restoration. Airy, light-filled volumes provide flexibility for evolving projects, with indoor-outdoor living areas for community gatherings and events.
In both main residence and studio, hand shaped and curved Douglas fir glulam beams recall traditional Hawaiian canoe building techniques. Each building celebrates our clients' passion for food and agriculture in different ways– the main residence features a planted roof of over 180 varieties of fruits and vegetables, while growing rods along southern side of the studio support climbing vegetables while creating a leafy breezeway. Below the growing rods, the seamless introduction of onsite aquaponics allows nutrients from fishponds to fertilize the planter boxes.