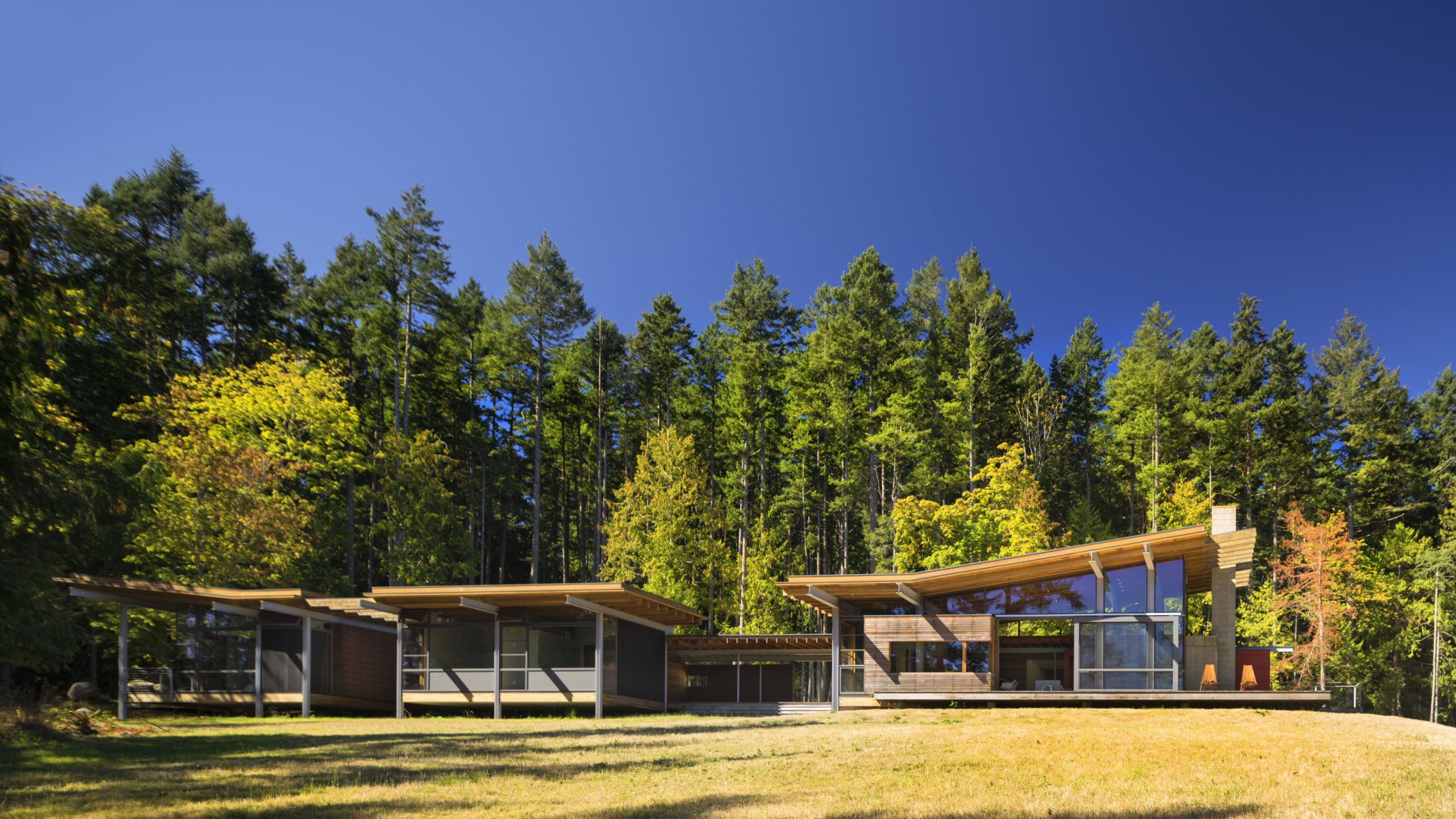 Henry Island Residence
San Juan Islands, Washington
A secluded family retreat in the San Juan Islands honors the natural beauty of its remote location.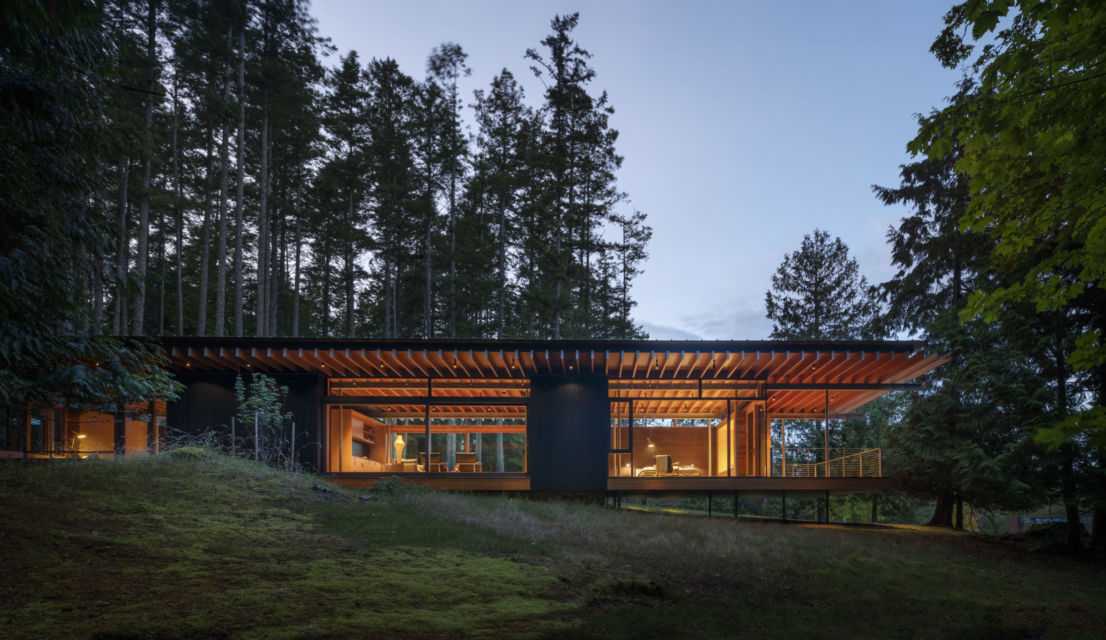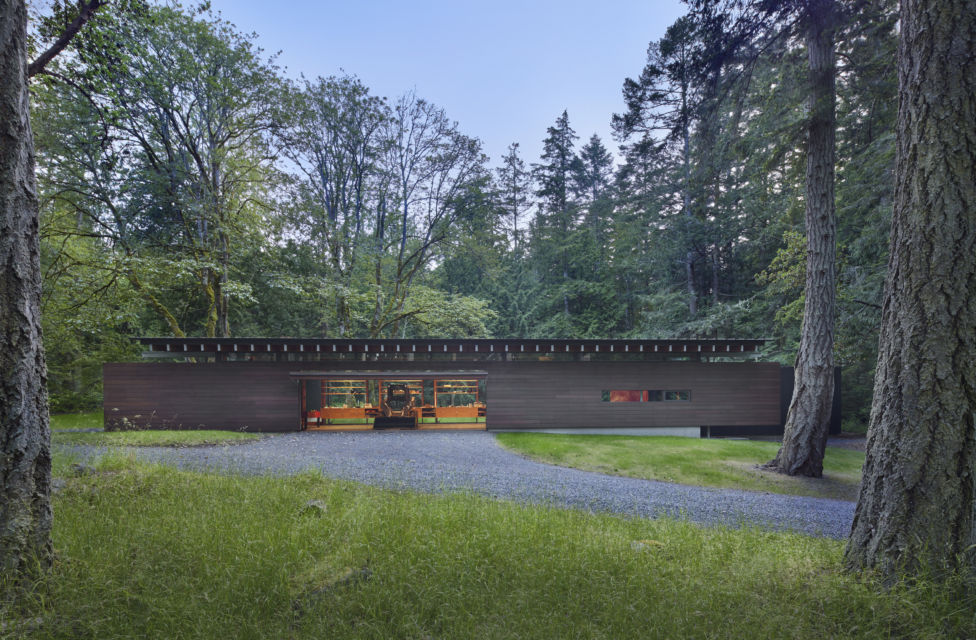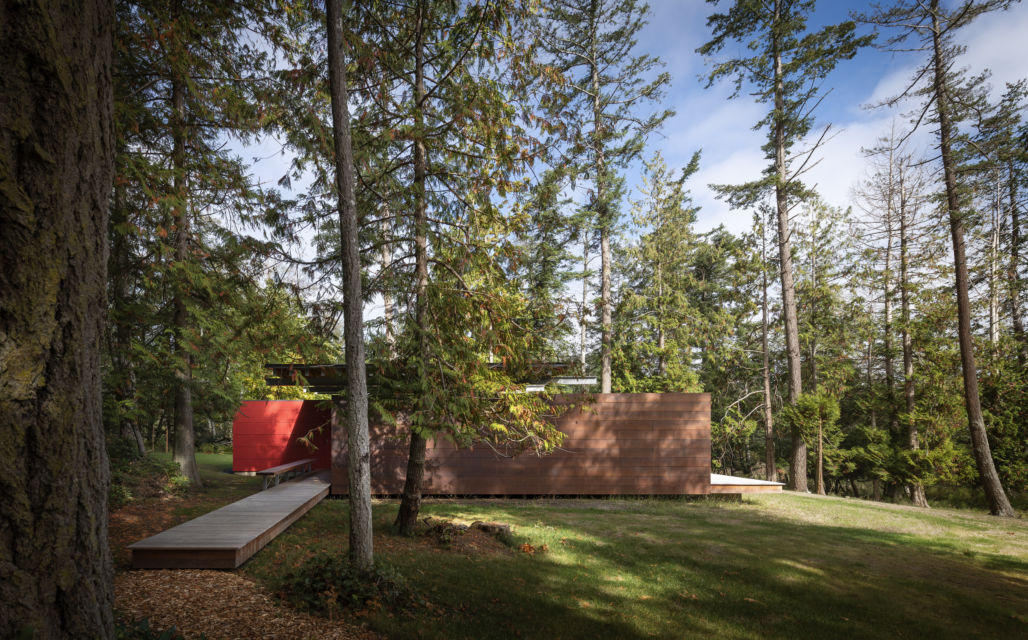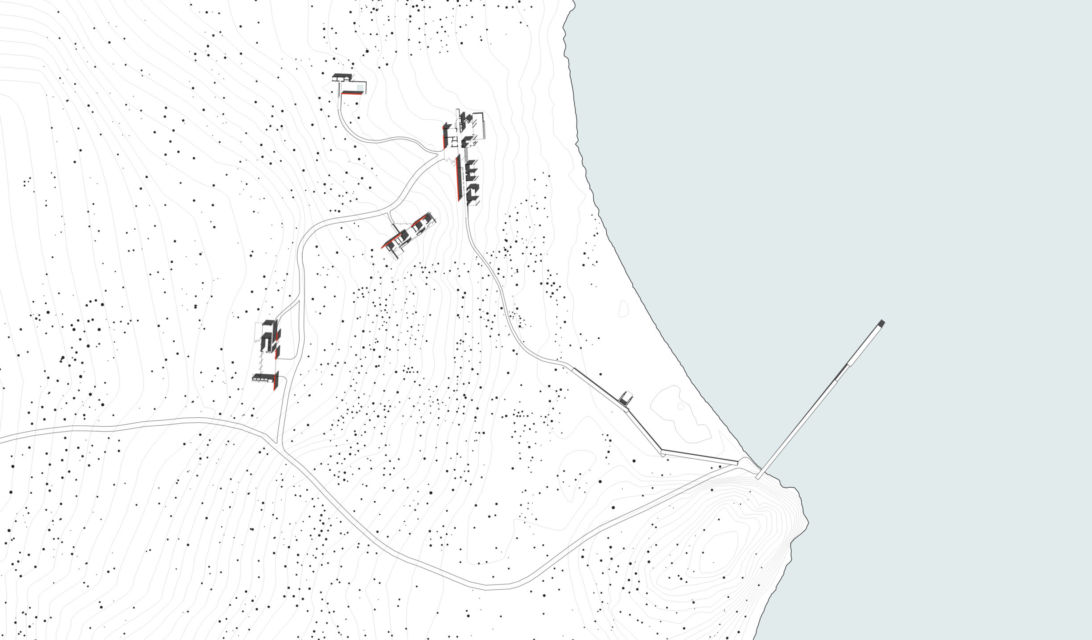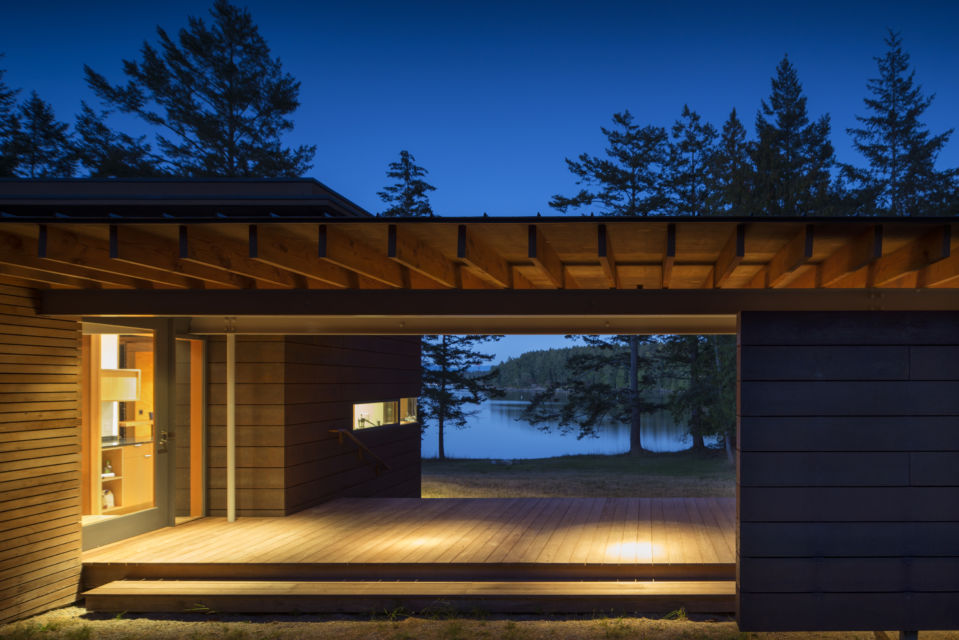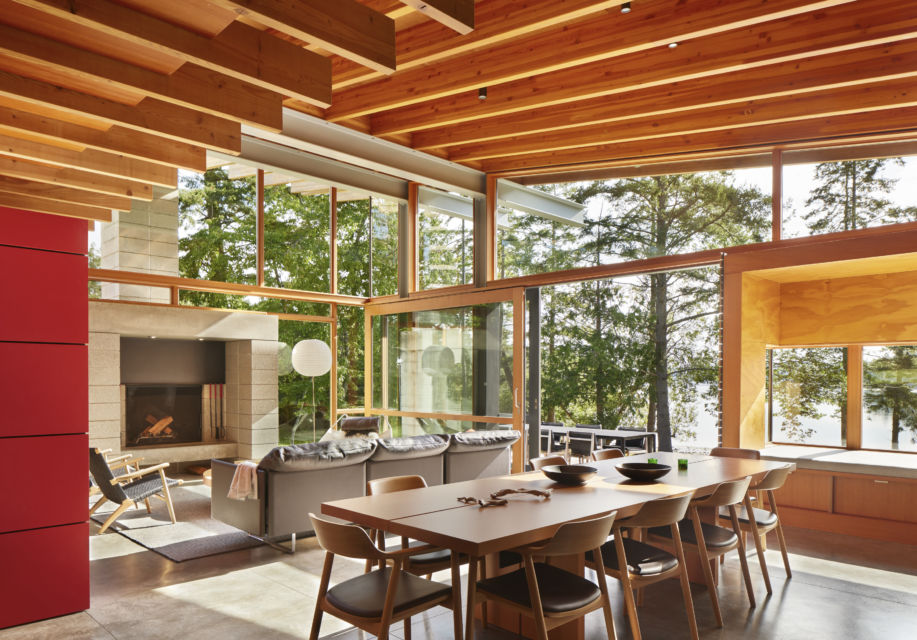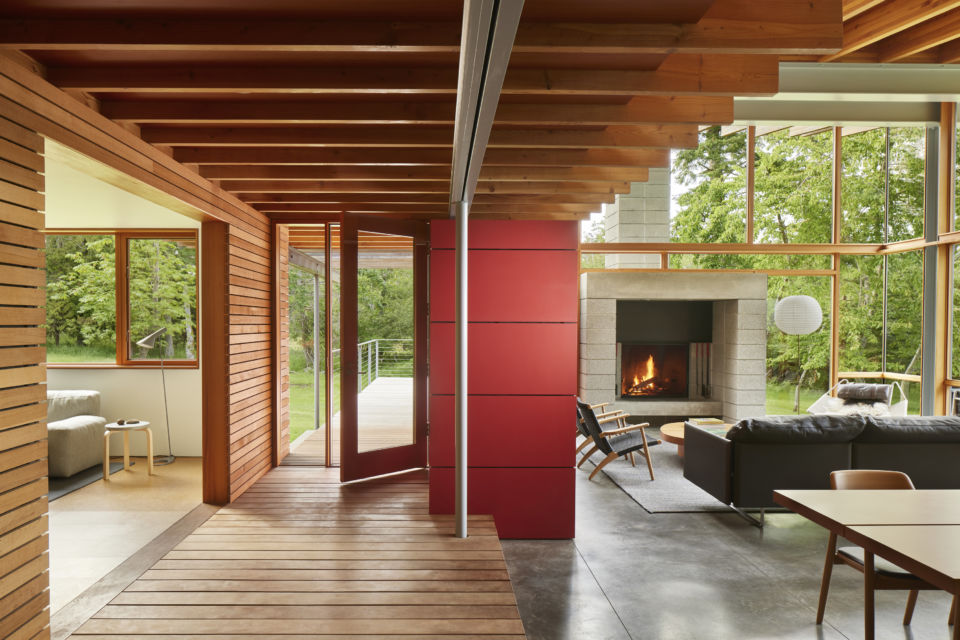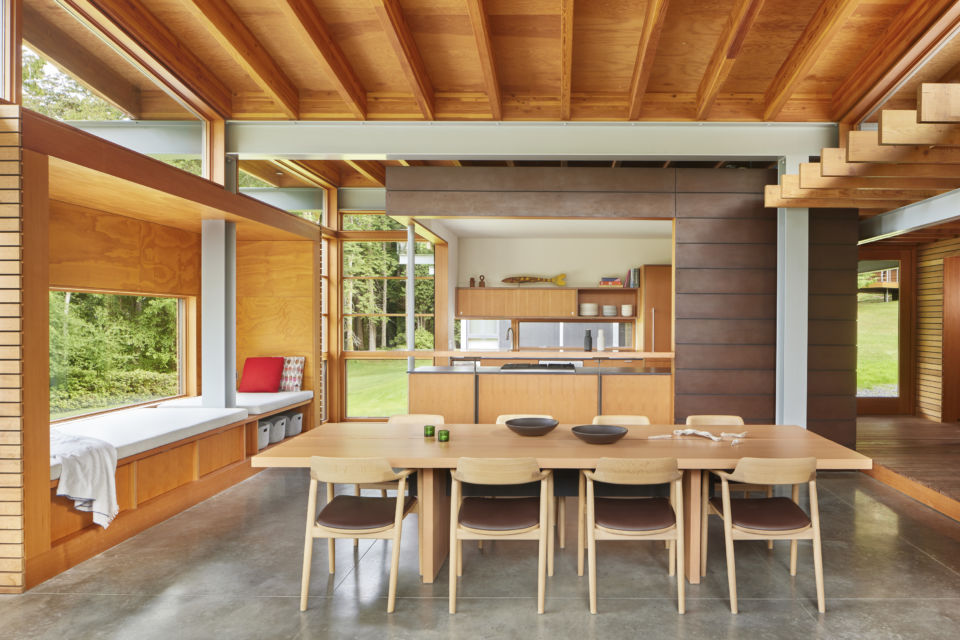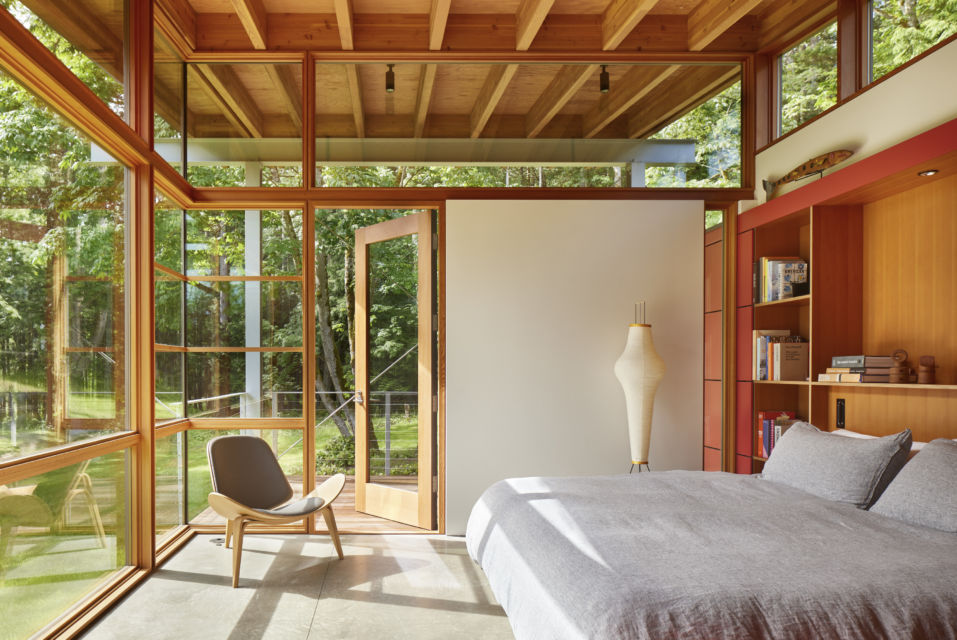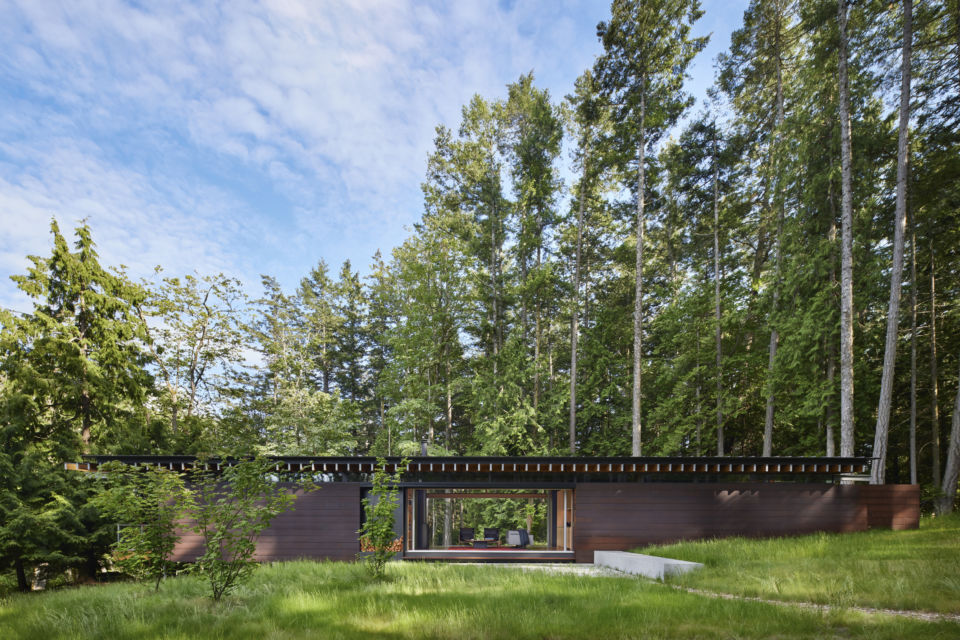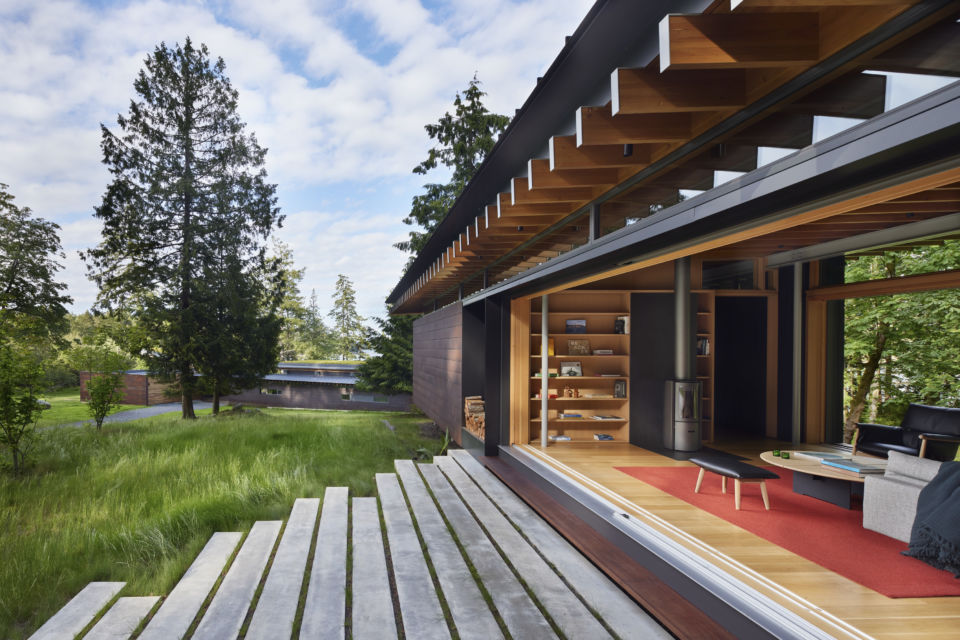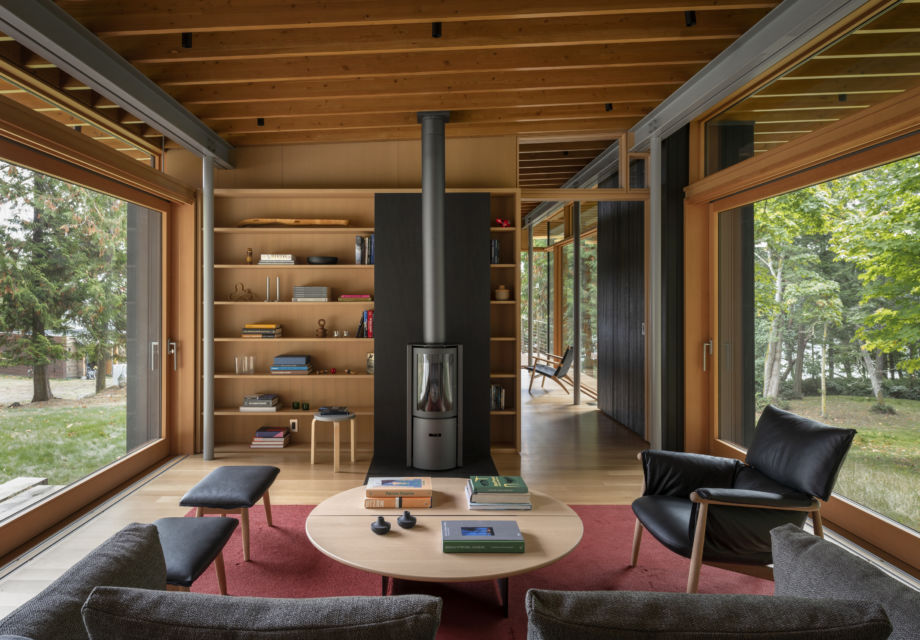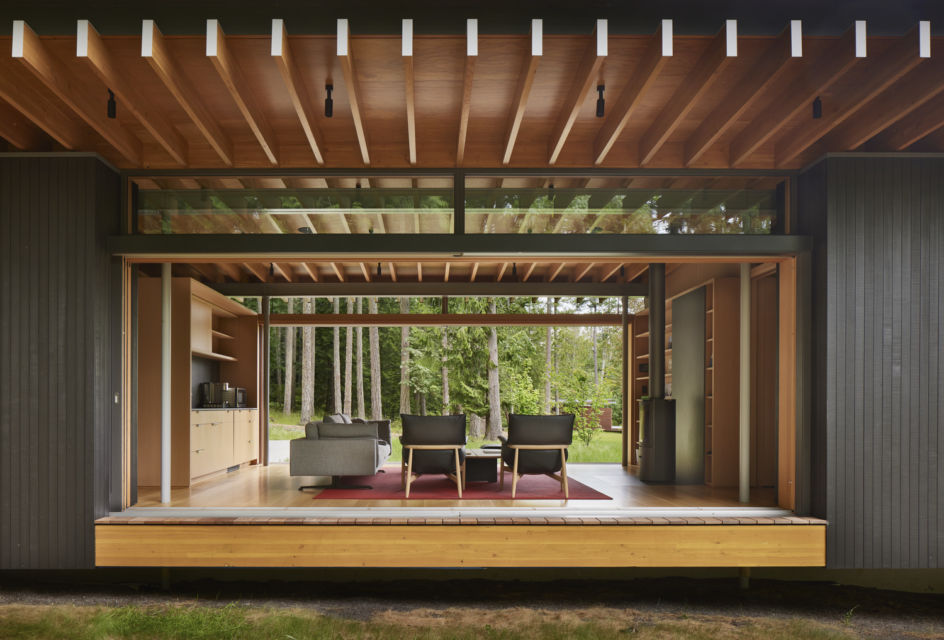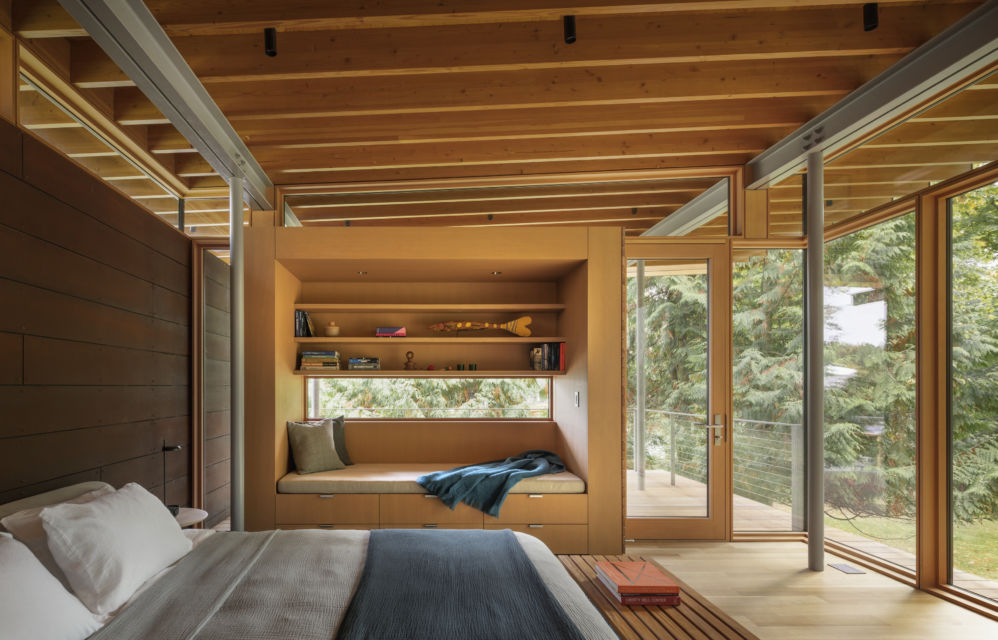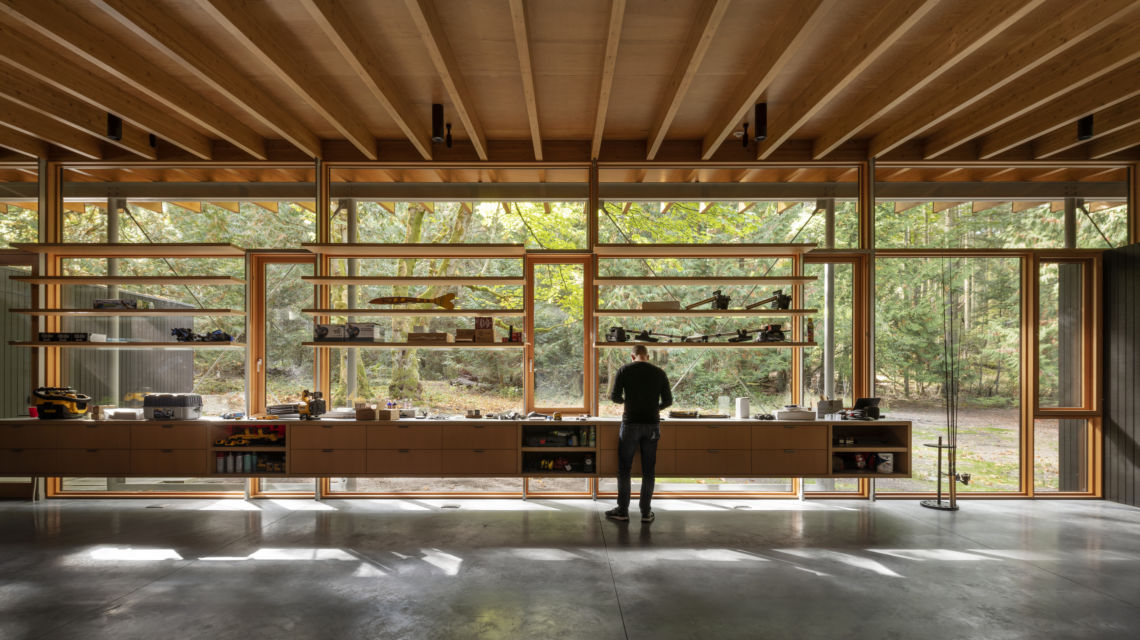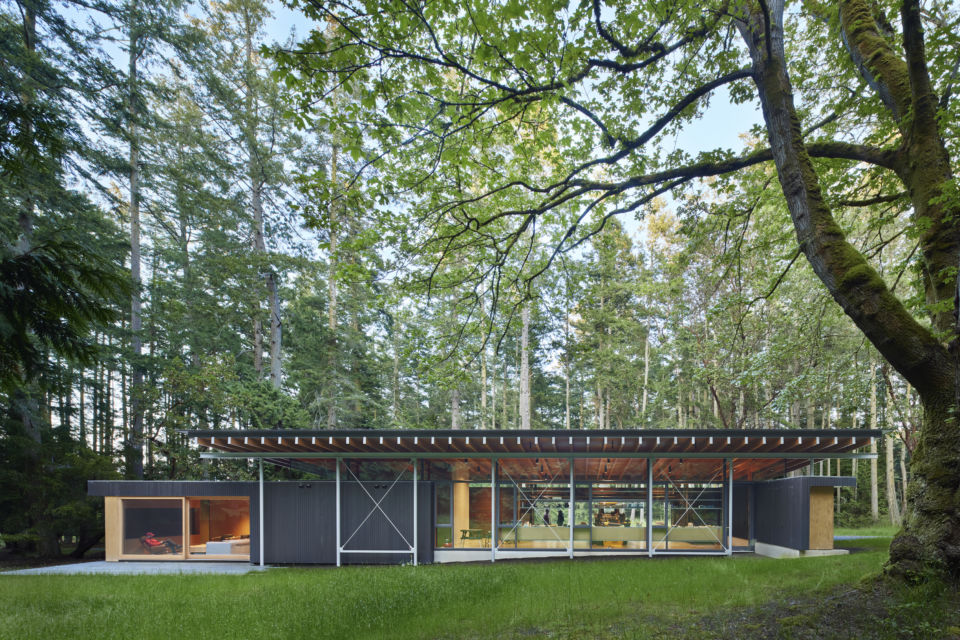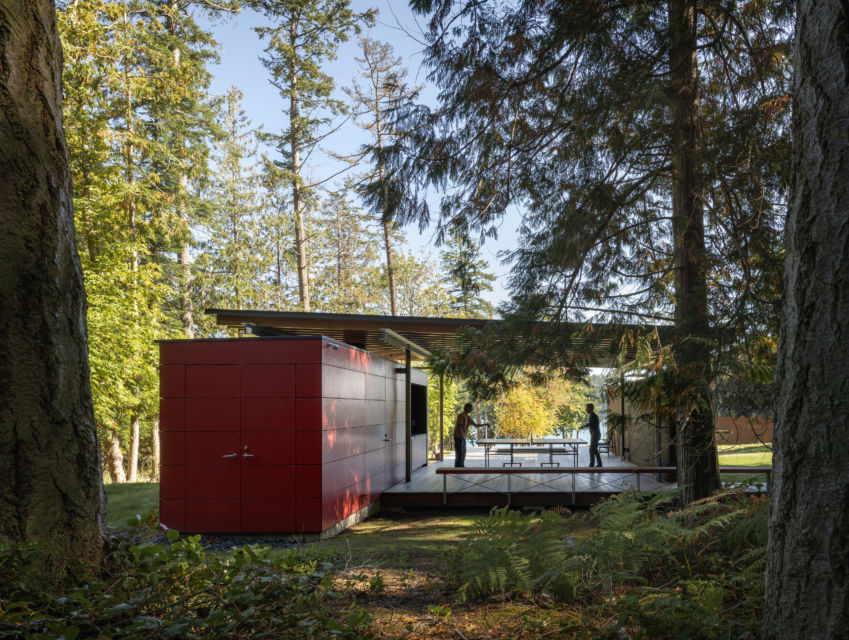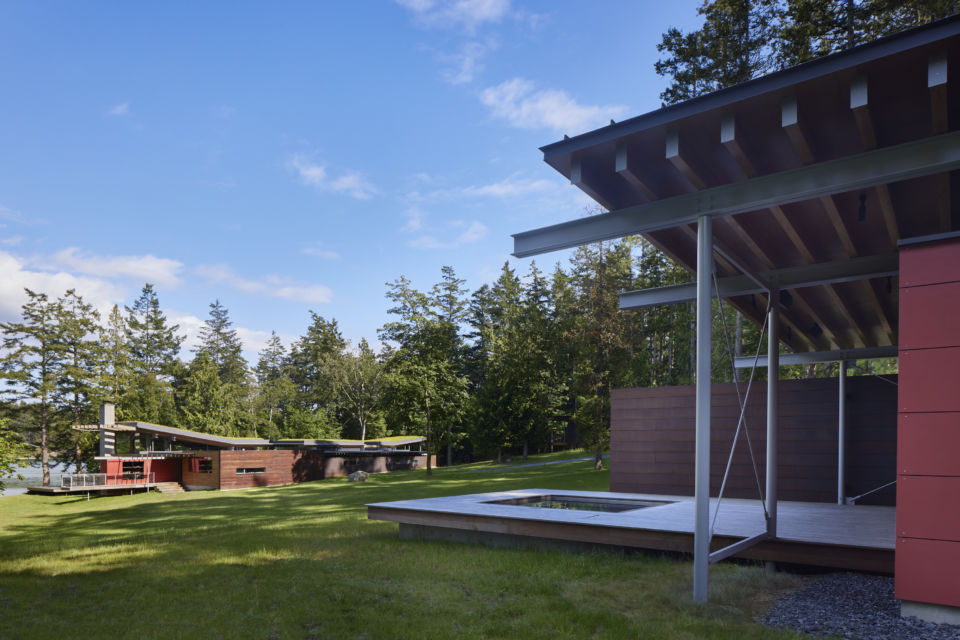 Henry Island Residence is a year-round gathering place consisting of a main residence, guesthouse, workshop, and games pavilion. The original home on the property, completed in 2012 on a sloping meadow above a shallow bay, was designed to celebrate its pristine natural setting. A winding path leads from the island dock through dense forest, before curving toward the home. On arrival, visitors step onto a staggered boardwalk and into an open foyer overlooking the bay. Extending to each side, the boardwalk organizes a series of steel-framed pavilions and encourages direct engagement with the natural world as occupants move throughout the home.
When new owners took over the property, they engaged us to create new buildings for extended family stays and varied activities. While establishing their own distinct character and presence on the site, the guesthouse, workshop, and games pavilion relate to the architecture of the main residence, with elements like weathered steel, slender steel columns, exposed timber, and seamless indoor-outdoor movement.
The workshop, a low pavilion in the forest, is the first building seen on approach. A weathered steel wall conceals a hydraulic door that pivots upward to reveal the workspace and views of two giant maple trees. Its custom workbench and shelves are suspended along the window wall, allowing uninterrupted views. Two volumes clad in dark stained Western red cedar contain a lounge and office, as well as support and additional storage.
The guesthouse features two bedrooms and a central living area and kitchenette – where visitors can enjoy morning coffee or end the day with a glass of wine. The sloping site allowed us to anchor one end of the building in the earth and float the other above grade. Building on the strong indoor/outdoor connections inherent in the original home, we sought to blur those boundaries further in the guesthouse. The living area functions as an open breezeway flanked by the bedrooms, with large sliding glass panels that pocket into the walls and open the space completely to the outdoors.
At the edge of the forest overlooking the main residence, 'the game shack' is a hub for recreational activities. The platform's eastern edge holds a custom hot tub, while a volume clad in red fiber cement panels, recalling those of the main residence, contains a changing room and cocktail bar.