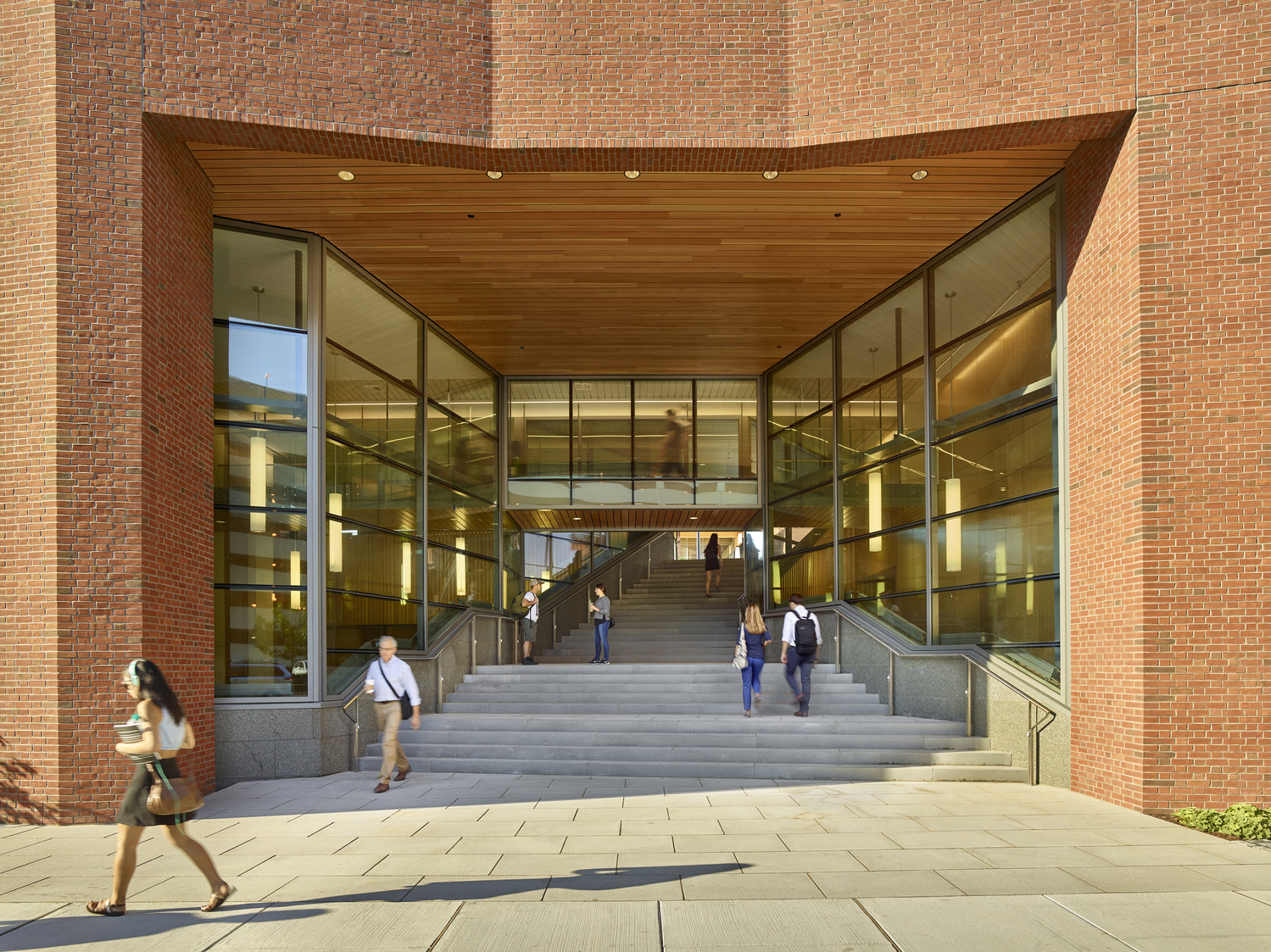 University of Pennsylvania, Lauder College House
Philadelphia, Pennsylvania
Embracing the many layers of community that define the collegiate experience at Penn, Lauder College House offers opportunities for students to engage with each other, the campus, and the city.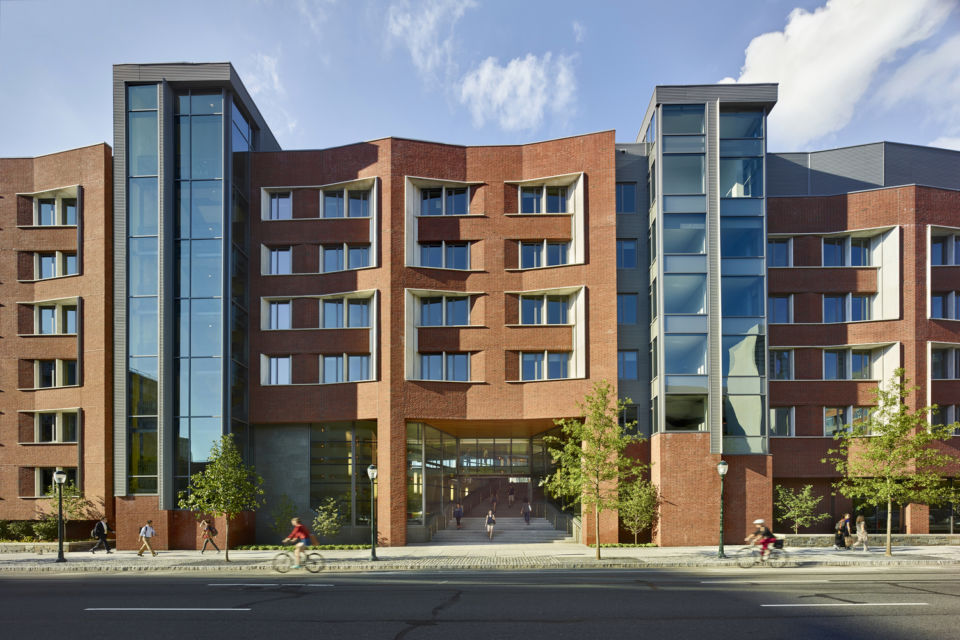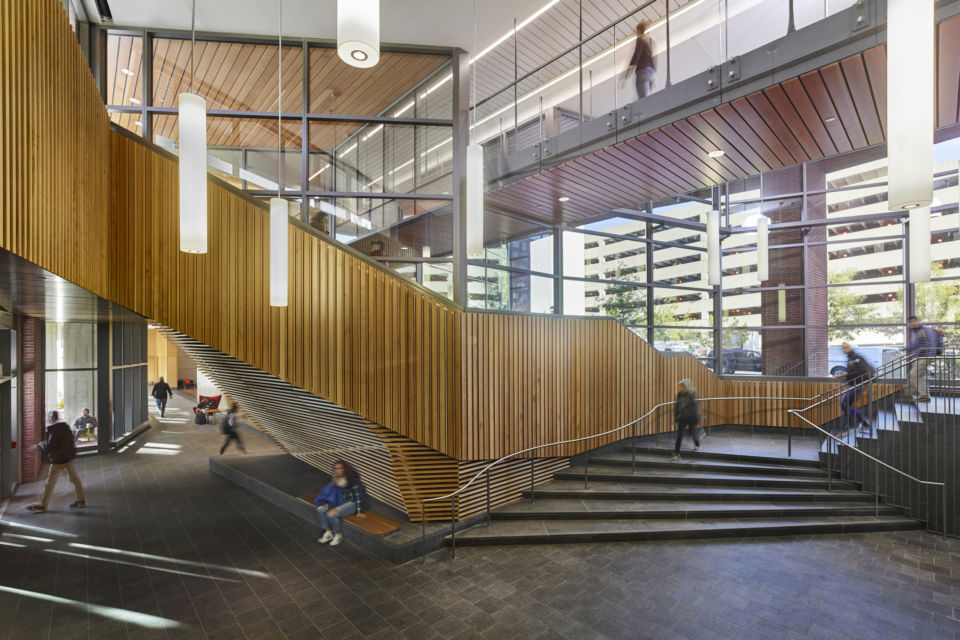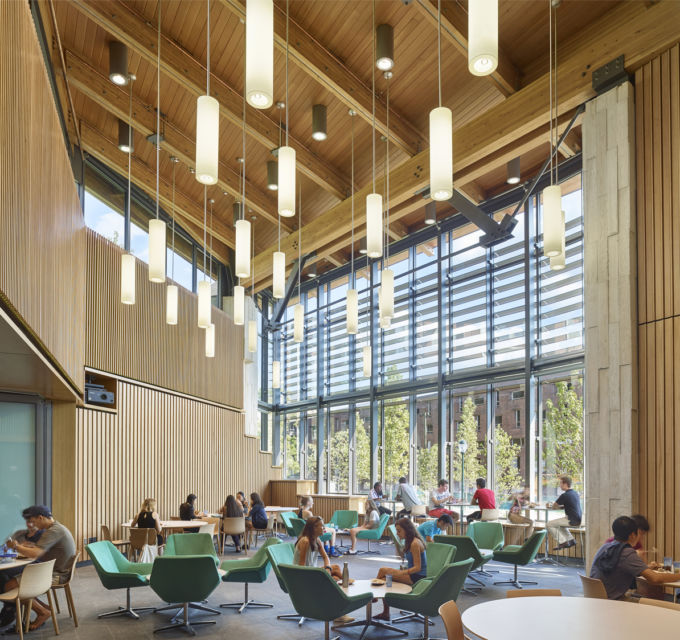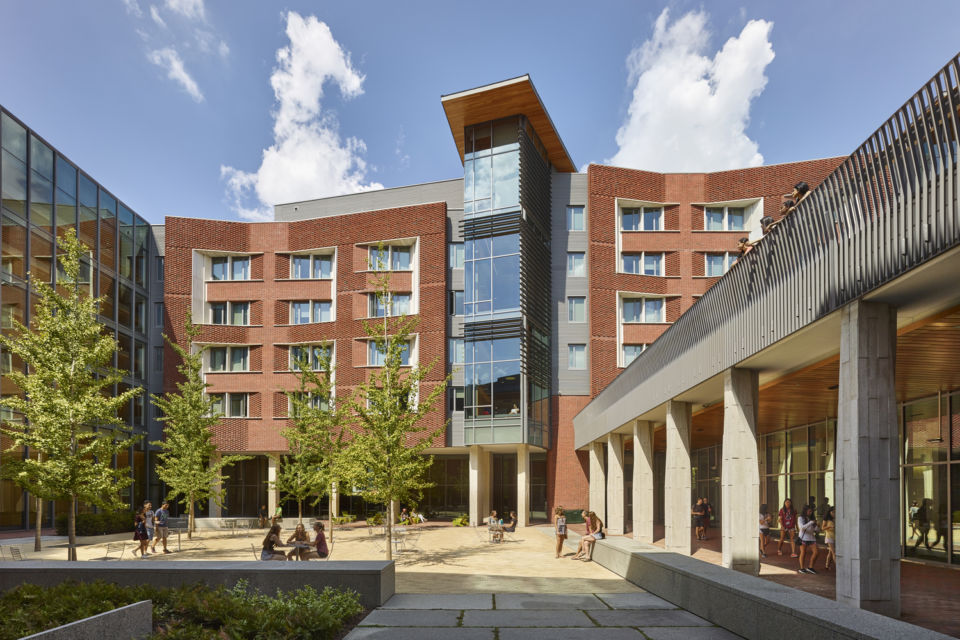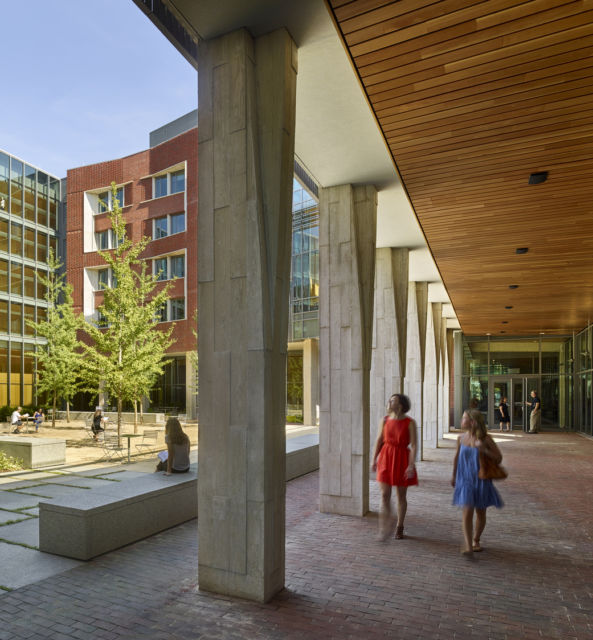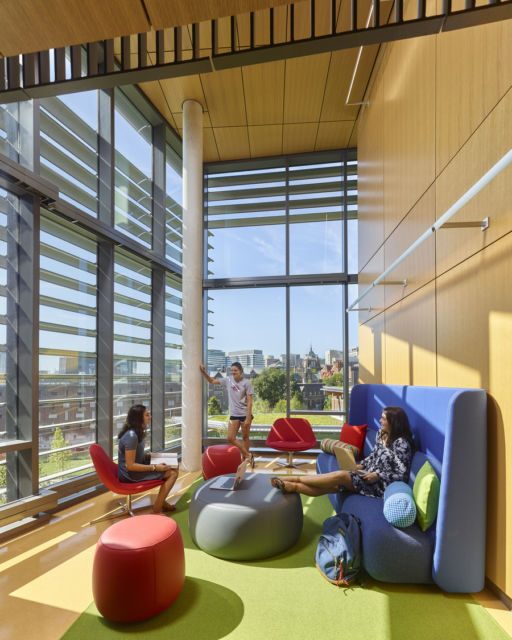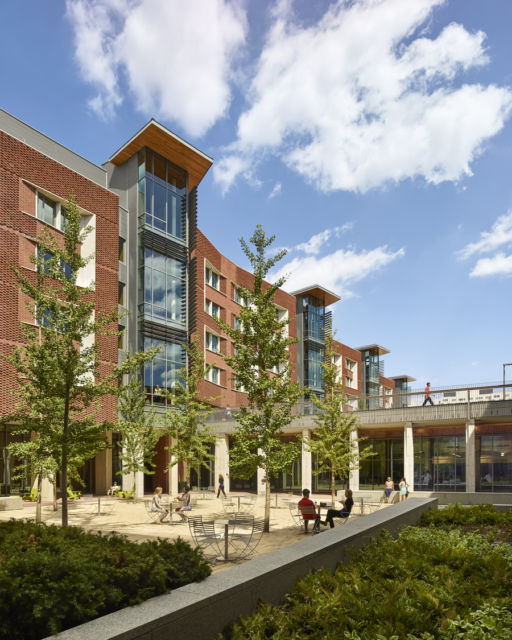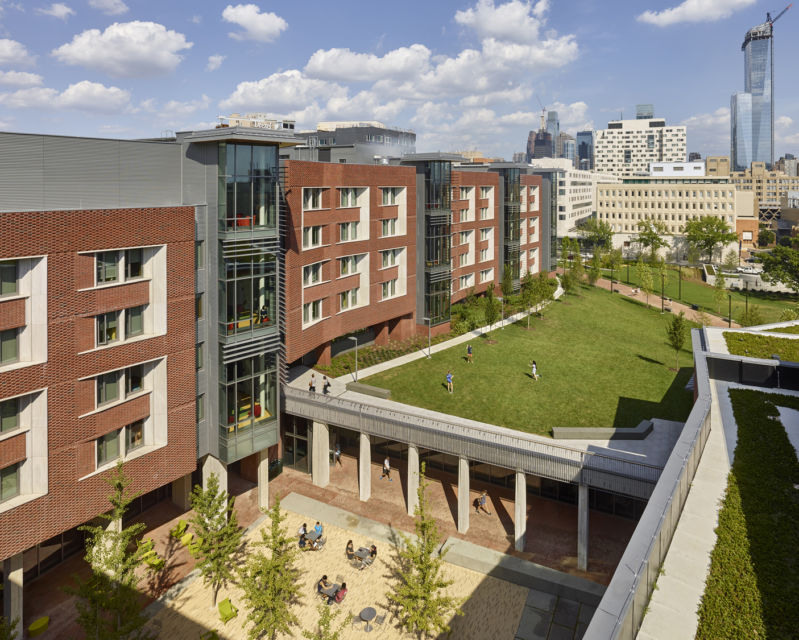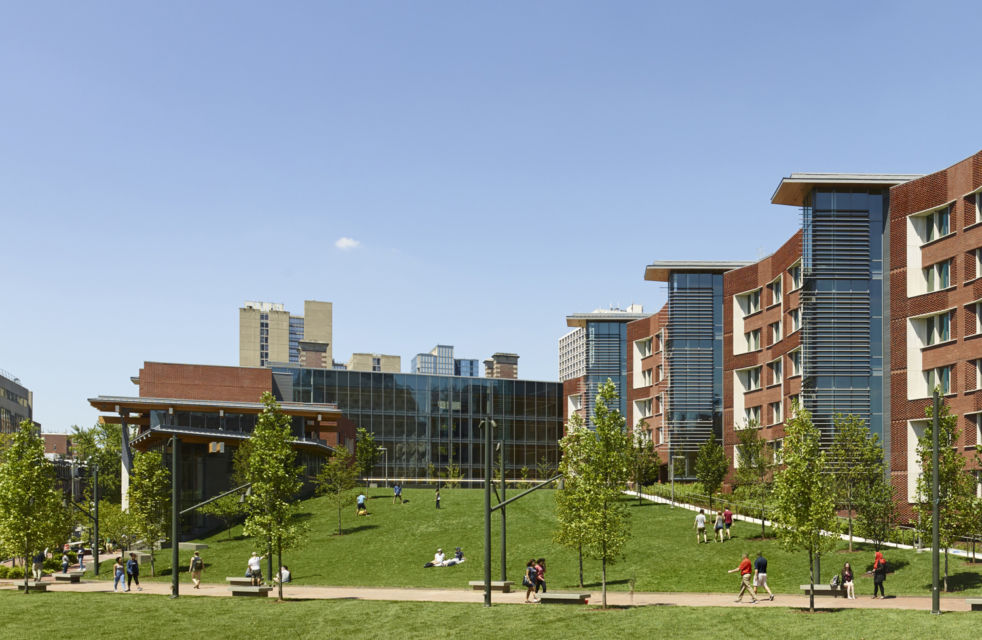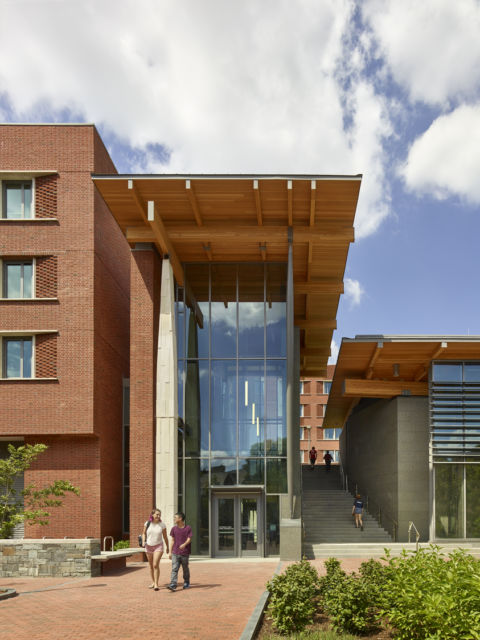 SIZE
198,000 GSF
COMPLETED
2016
AWARDS
Brick in Architecture Gold Award
Forming a new gateway on the eastern edge of campus, Lauder College House embraces public and private outdoor spaces while maintaining secure access for residents. The 198,000 GSF building includes residences for 350 students, as well as apartments for faculty, staff, and graduate students, arranged around light-filled, double-height common areas.
Public pathways draw the surrounding community in to the "Lifted Lawn" at the heart of the project, a prominent new green space in the city. Residents enter Lauder College House through a gateway pavilion that leads into a sheltered open-air courtyard. Spaces for dining, seminars, relaxing, studying, and administrative use are organized around this social heart, encouraging all who enter to engage in the life of the building. Strategies for occupant wellbeing, energy efficiency, and stormwater mitigation helped the project achieve LEED Silver certification.
Lauder College House weaves city and campus together through building massing, materials, neighborhood-friendly outdoor spaces, and welcoming landscape. The exterior integrates with Penn's architectural legacy while still being a building of its time, with a humane approach to the façade that gives residents a sense of where they live in the scope of the block-long College House. Undulating, staggered brick walls enliven the streetscape and capture a dynamic display of light and shadow.