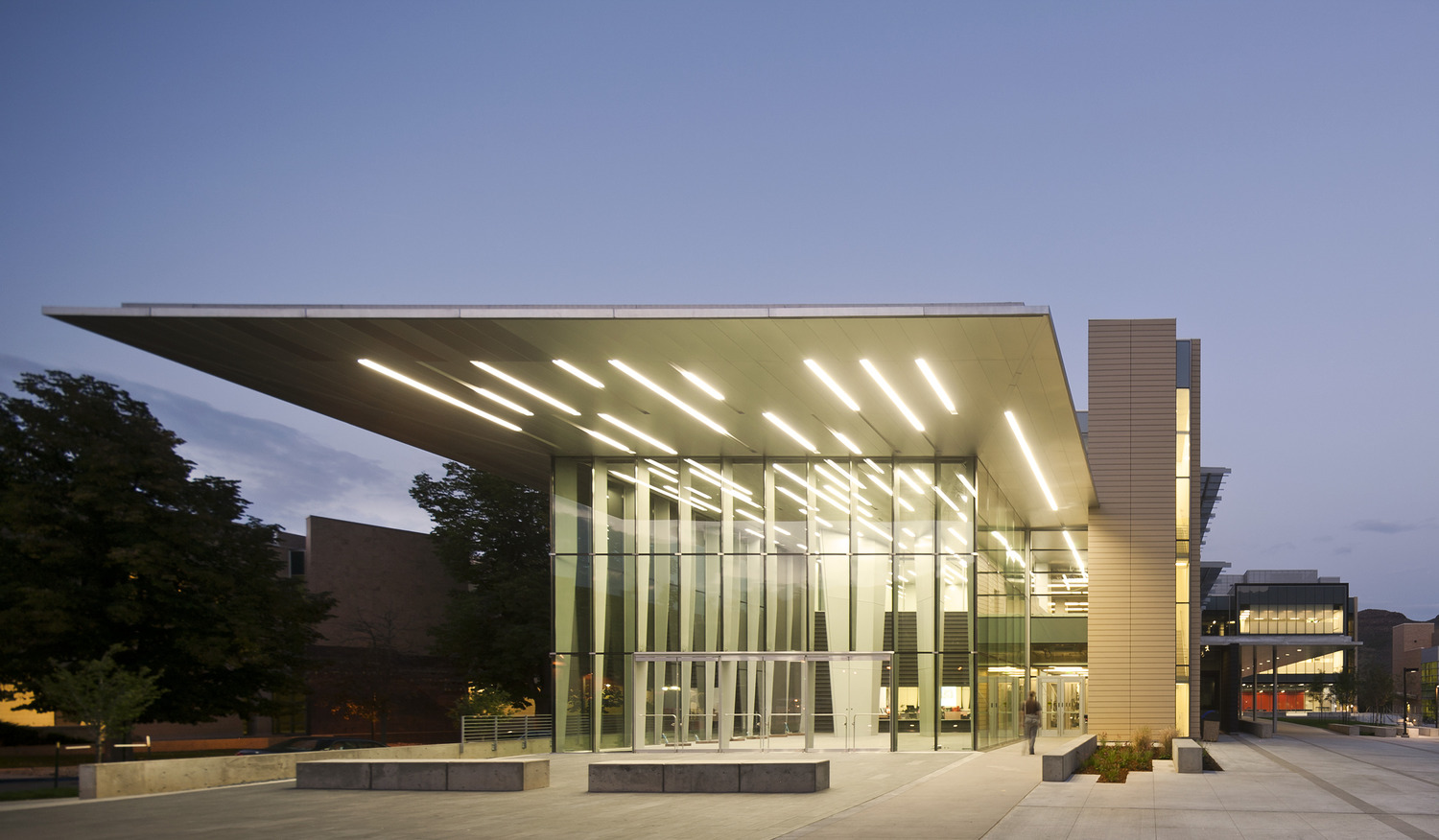 Colorado School of Mines, Marquez Hall
Golden, Colorado
Forming a new gateway to the Earth Science Quad at the Colorado School of Mines, Marquez Hall accommodates the expanding needs of the Petroleum Engineering Department, reflective of the changing role of energy from petroleum to renewables.
SIZE
87,000 SF
COMPLETED
2012
AWARDS
Merit Award
Citation Award for Built Architecture
PRESS
Marquez Hall occupies a prominent site on the Colorado School of Mines campus, forming the edge of a pedestrian walkway connecting two main quadrangles. The project's siting and L-shaped plan enhance extraordinary views of the surrounding mountains while defining a new courtyard, activated with custom seating to encourage interaction. The floor plan is comprised of three programmatic areas: a northern bar houses a combination of graduate and undergraduate laboratories, a 4-D visualization classroom and a drilling simulator room, while the southern bar holds offices and support spaces to enhance interaction between students, faculty and research teams. The southeastern wing provides a lecture hall, and four levels of smart classrooms and seminar rooms.
A dramatic 60-foot canopy extends over Marquez Hall's glass-enclosed entrance lobby and exhibition space, which opens onto the new plaza. A series of layers, constructed of glass curtain wall, aluminum plate, and terra cotta cladding, express the program. Metal louvers shade the interior spaces, allowing views of the distant buttes from classroom and laboratory spaces.
Bohlin Cywinski Jackson was the Design Architect with Anderson Mason Dale as Architect of Record.