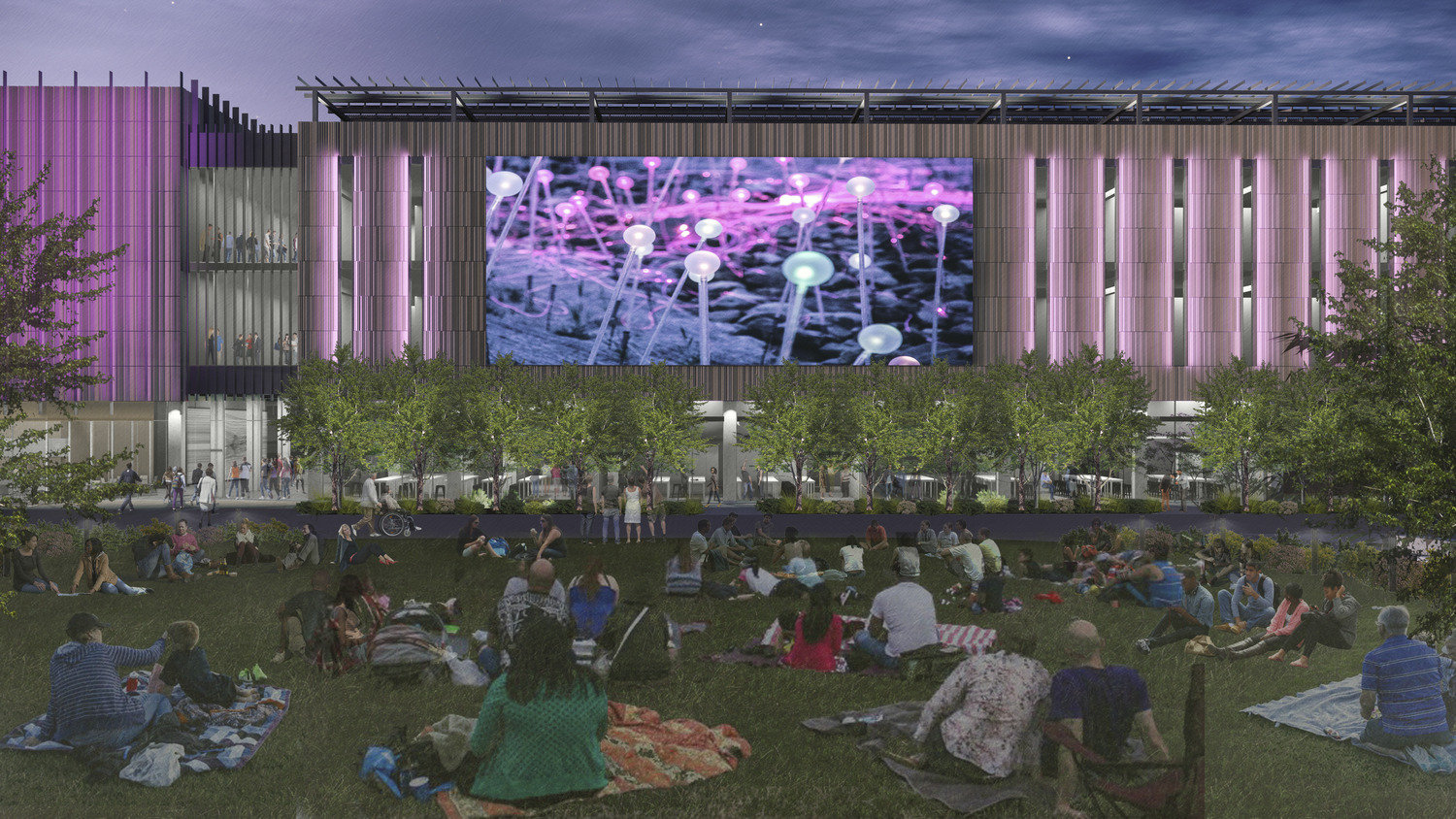 Touring ASU's Media and Immersive eXperience Center
ABC15 Arizona recently visited the project with Jake Pinholster, Associate Dean and founding director of the Media and Immersive eXperience Center.
The Media and Immersive eXperience Center will provide a cross-disciplinary environment for the next generation of cinematic and digital storytellers at Arizona State University, housing programs from the Sidney Poitier New American Film School and Herberger Institute for Design and the Arts. Designed in collaboration with Holly Street Studio, the 118,000 square-foot project is currently under construction and will welcome students for the fall 2022 semester. Recently, ABC15 got an early look at some of the project's exciting offerings, from sound stage and enhanced immersion room to specialty areas to recreate sound effects. Learn more and watch video of the tour below.