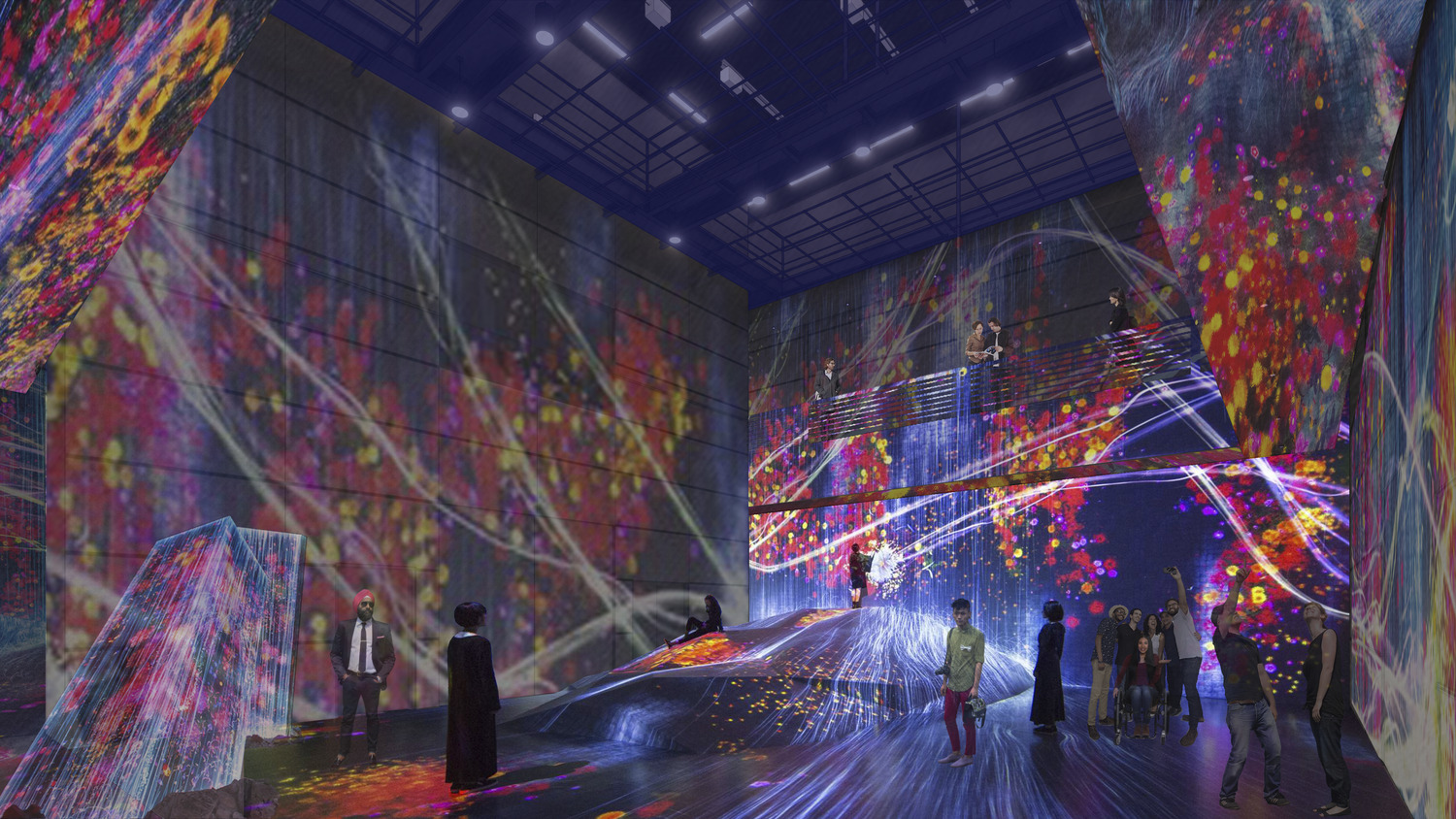 Mesa State of the City Address features The Sidney Poitier New American Film School
Mesa Mayor John Giles used the school's future enhanced immersion room as a stage to highlight the city's education initiatives.
Since its inception in 2007, Arizona State's film production program has expanded into a dedicated film school within the university's Herberger Institute for Design and the Arts. The Sidney Poitier New American Film School, now under construction in downtown Mesa's emerging innovation district, will provide a state-of-the-art environment for the next generation of cinematic and digital storytellers at Arizona State while establishing a new destination for cultural activities in the city. The project is slated to welcome students in Fall 2022.
During Mesa's annual State of the City address, Mayor John Giles used the interior of the school's future enhanced immersion room to celebrate the city's commitment to education as well as creating "the new old downtown." While the room transformed around him, Mayor Giles highlighted the future of the space, where "imagination can become a reality." The film school and surrounding plaza are symbolic of a new chapter for downtown Mesa– one that celebrates innovation and entrepreneurship while building on a foundation of community and placemaking.
The first building in a planned expansion for the Herberger Institute in downtown Mesa, the 120,000 square-foot project, designed in collaboration with local firm Holly Street Studio, embraces the city's commitment to creating a more vibrant, pedestrian-friendly urban core. Within close proximity to a light rail connection to Arizona State's main campus in Tempe, the Mesa Arts Center, and other cultural destinations, the school is an accessible community destination integrated into the surrounding urban fabric.
Watch the 2021 Mesa state of the City address here.