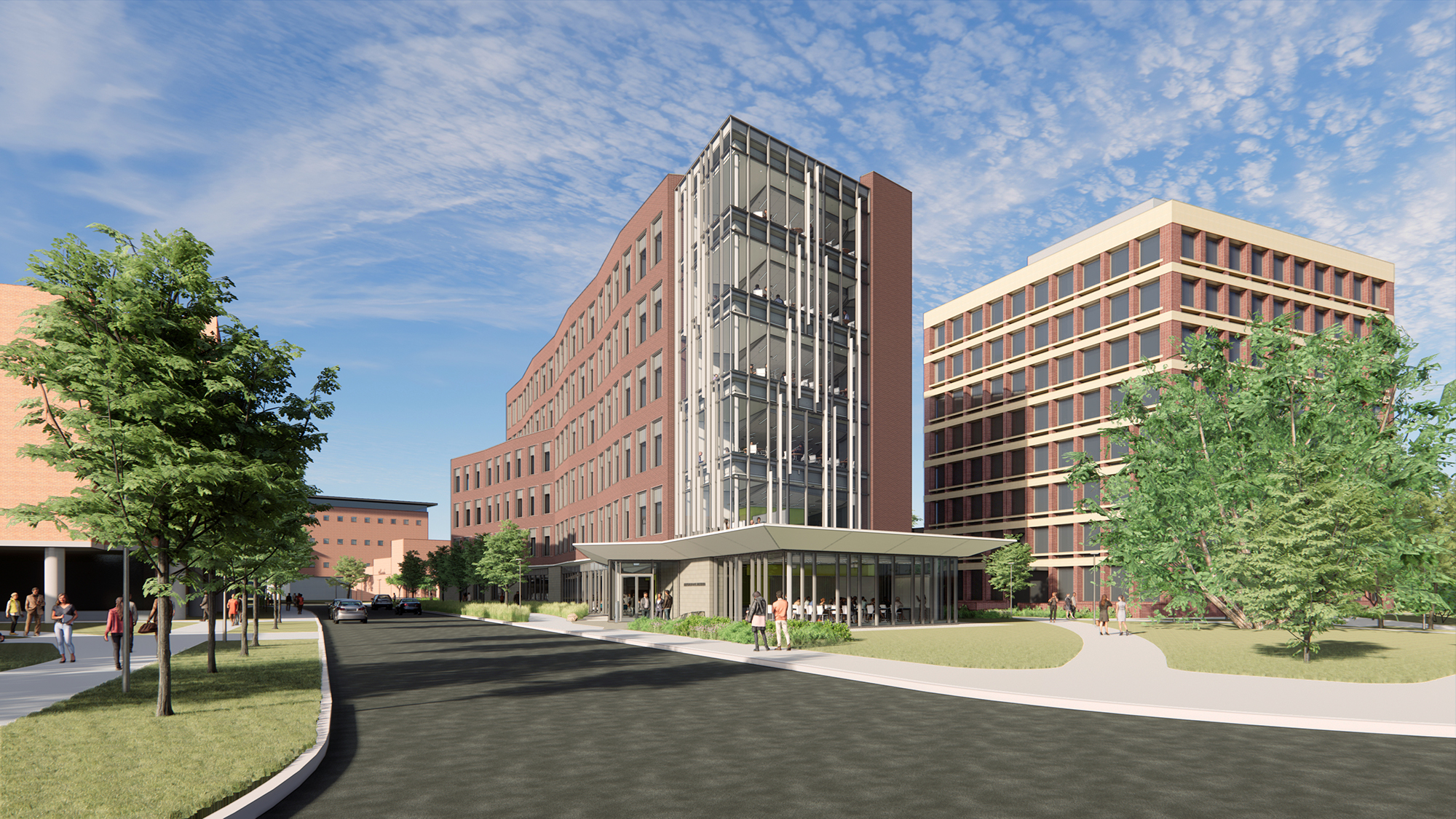 The Pennsylvania State University, Susan Welch Liberal Arts Building Celebrates Milestone
The 143,000 square-foot project, which will house many of Penn State's social-science departments and research institutes, recently celebrated the start of construction. 
Penn State's Board of Trustees recently voted to approve final plans for the Susan Welch Liberal Arts Building, named for the former dean of the College of Liberal Arts from 1991-2019. When complete, the project will bring multiple academic departments under one roof, including the departments of Anthropology, Political Science, and Sociology and Criminology, as well as the School of Public Policy, the School of International Affairs, and Population Research Institute, creating a hub of social science teaching, research, and outreach at a central campus location.
The building's first floor—the Main Street—features undergraduate instructional and support spaces along with numerous open access and reservable collaboration and study rooms for students and faculty. As occupants move up through the building, traffic decreases and environments become more research focused. On each floor, departments have access to shared event and conference rooms, flexible graduate student suites, faculty offices, and staff and administrative suites. The building also includes a human subject sampling lab, wet and dry research labs, the Matson Museum of Anthropology, and several general-purpose classrooms.
We worked with the University to develop strategies for achieving a high performing building that provides a healthy environment for occupants. An important early consideration was the project's estimated embodied carbon, and we ran extensive life cycle analyses during schematic design to inform carbon reduction efforts, including exploring cement alternatives within the structural system's concrete mixture. We're continuing to work with the project team to closely track embodied carbon during construction. The Susan Welch Liberal Arts Building will also utilize long span structures and floor by floor mechanical systems, allowing for flexibility over time and reducing the need and cost of future renovations. The building roof was also designed to accommodate a potential solar array (PV), if future adoption is realized. Read more about the project below: