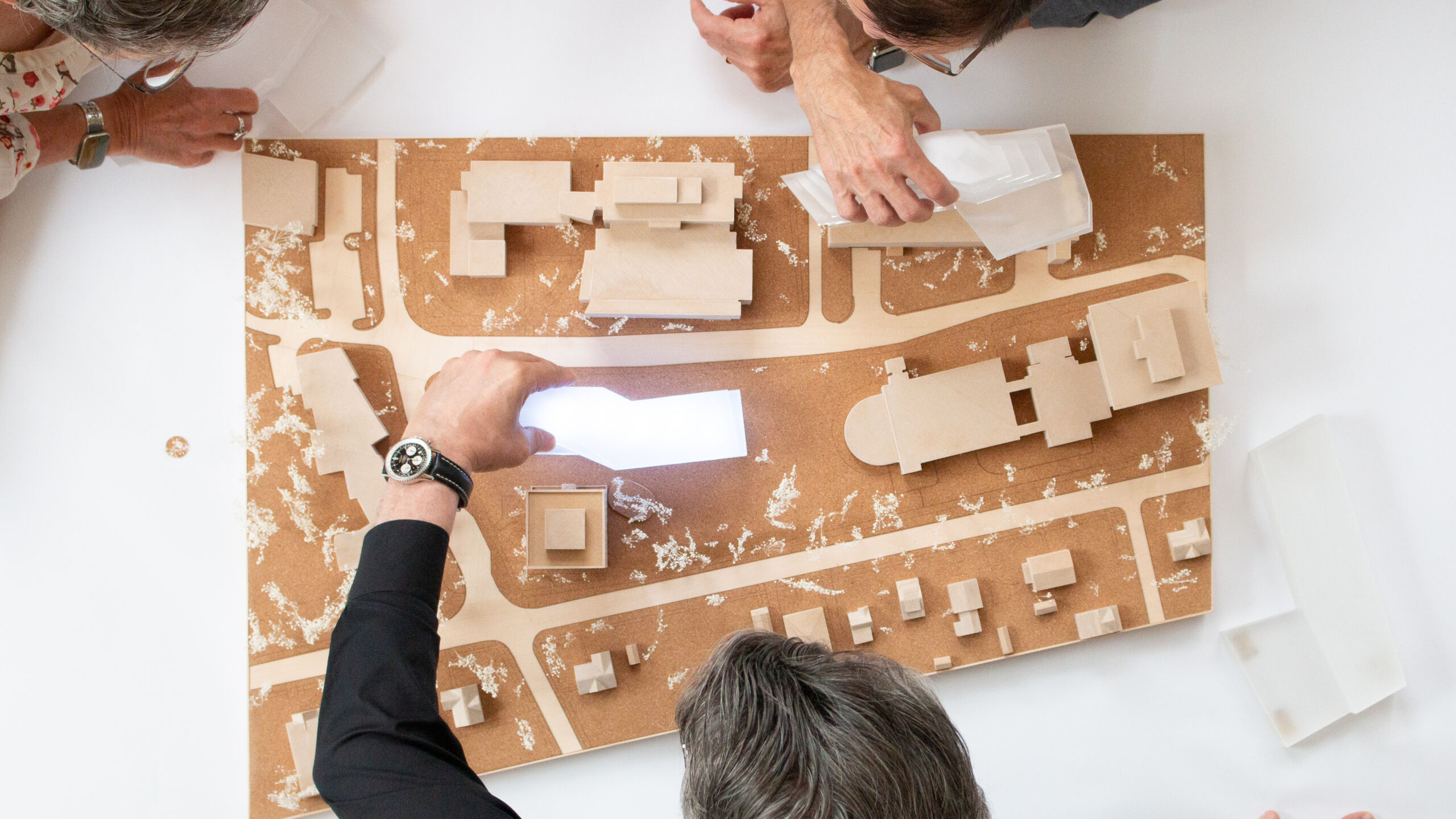 Bohlin Cywinski Jackson Selected for Liberal Arts Research and Teaching Building at Penn State
The Penn State Board of Trustees has appointed Bohlin Cywinski Jackson as the architects of the new Liberal Arts Research and Teaching Building.
We are thrilled to announce the firm has been selected for The Pennsylvania State University's Liberal Arts Research and Teaching Building project. The new approximately 134,000 square-foot building will be a "hub for the social sciences at Penn State," creating a new home for several of the departments within the College of the Liberal Arts currently located elsewhere on campus.
Our firm has developed a strong relationship with the University, working on over 20 collaborations together at both University Park and the Commonwealth campuses, including the Biobehavioral Health Building, the Health and Human Development Building, and Pegula Ice Arena.
"We are honored that Penn State has selected us to join them in designing a new and innovative facility that will not only create a welcoming destination for the prestigious College of the Liberal Arts but also be a vibrant contributor to the educational and research experience for a broad range of students," said Principal in Charge Bill Loose. "We're excited to be back at Penn State and proud to be part of their ongoing mission of service at both local and global scales."
Team members will include Loose, Senior Associate Allen Kachel, Senior Associate Lee Alison Clark, and Associate Renee Sutterer. Together, the team brings unparalleled experience in designing and delivering flexible, state-of-the-art learning environments.
For this project, our proposed team includes HERA Laboratory Planners, Andropogon Landscape Architects, JB&B Engineers, Silman, HRB, Inc., The Lighting Practice, Acentech, Directional Logic, and Hastings Consulting.