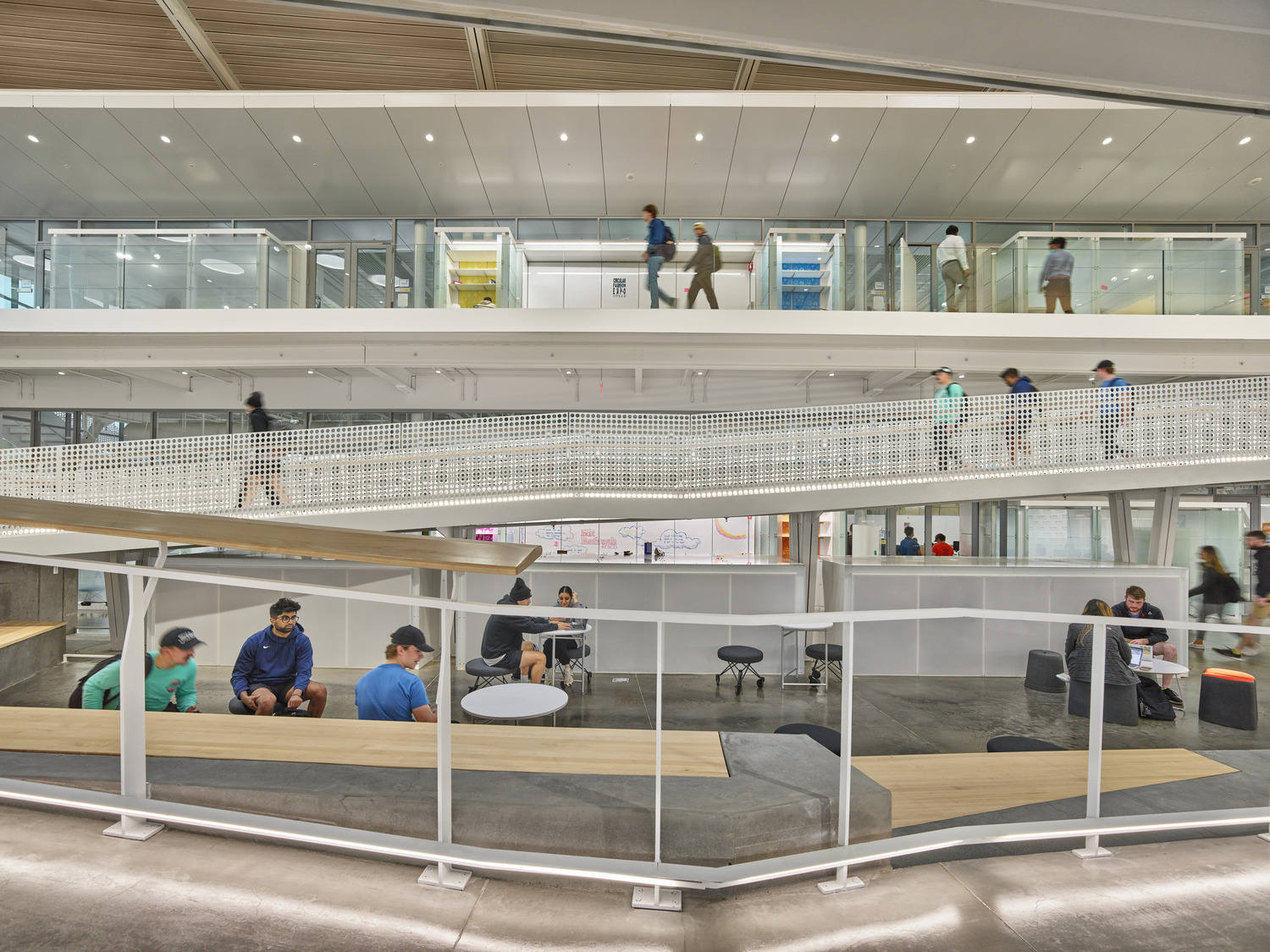 Siebel Center for Design Receives SCUP Excellence Award
The project won an honor award in the Excellence in Architecture for a New Building category.
We are proud to announce that the Siebel Center for Design, a dynamic hub for students and faculty to learn, practice, and teach design thinking and human-centered design at the University of Illinois Urbana-Champaign, has been recognized with a 2023 SCUP Excellence Award. SCUP Excellence Awards are given annually to projects that showcase achievement in strategic, integrated planning that results in "exemplary buildings and grounds, institutional success, and careers that inspire." The project was one of three honor awards given in the Excellence in Architecture for a New Building category.
The LEED Gold design center occupies a prominent location at the western end of the Military Axis at UIUC, inviting the campus community to explore and experiment with an array of creative tools, technologies, and studios. Highly transparent, visible, and welcoming, the project fits gracefully within the surrounding context of academic buildings, public green space, and student housing. While the master plan identified a four-story building on the site, project team and University achieved an open, interconnected facility that expresses the innovation and creativity within. The Siebel Center for Design's central Gallery, extending from South 4th Street through to a new outdoor terrace to the east, invites students to explore and engage no matter their technical expertise or comfort with design thinking and processes. A gently sloping pathway connecting each level at the heart of the Siebel Center for Design resulted from conversations around how to truly welcome all to participate in the life of the building.
Project team members included Ratio Design, IMEG Corp., Silman Structural Engineers, Atelier Ten, Fuhrmann Engineering, Shen Milsom & Wilke LLC., Terry Guen Design Associates, and CCS International, with Jeffrey Totaro and Sam Fentress photography.
Learn more about the project below.