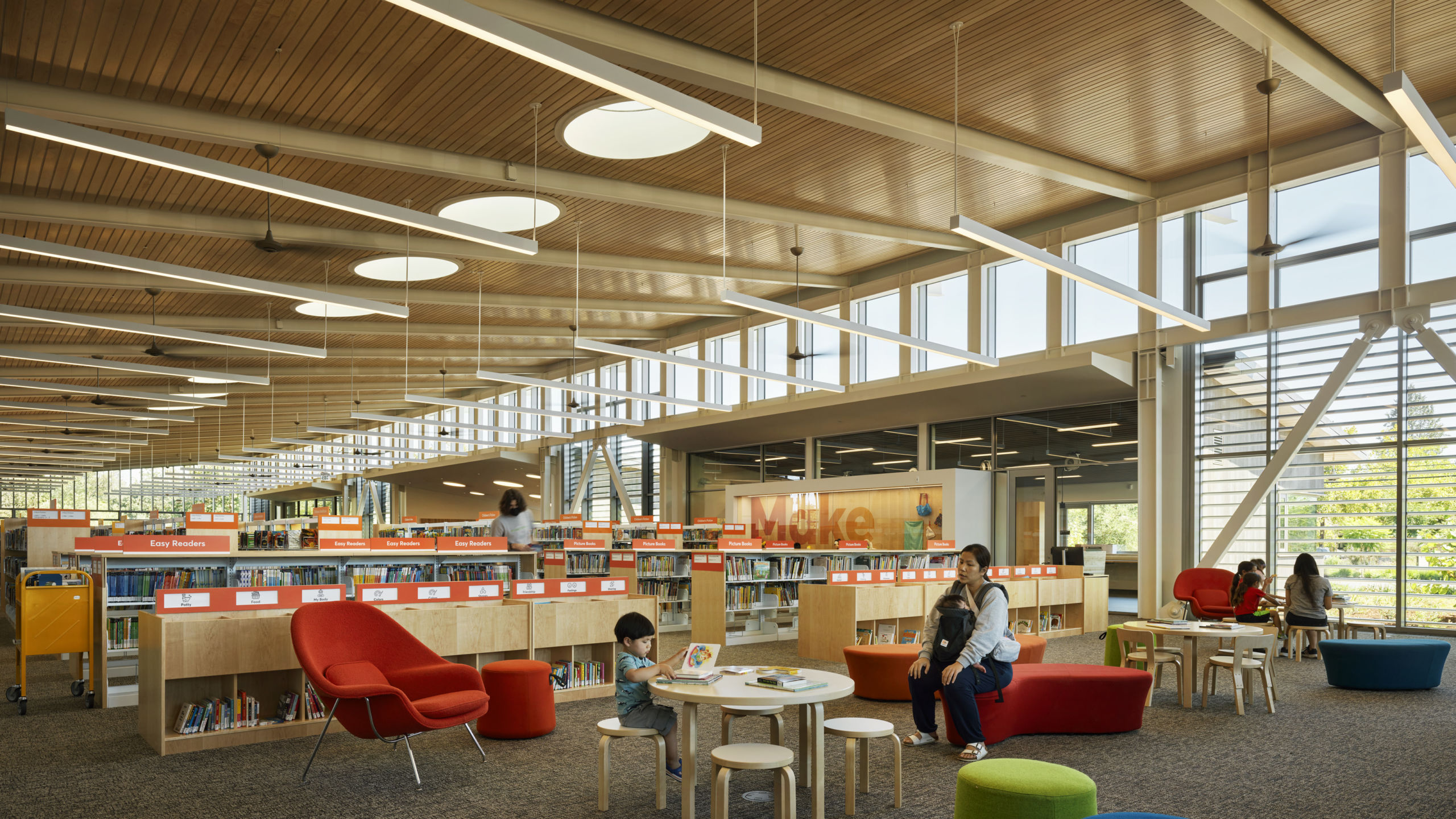 Pleasant Hill Library Featured in Metropolis
Writer Lydia Lee explores the design of a welcoming, flexible Bay Area library that connects people with ideas and each other.
Since it opened in late summer of 2022, Pleasant Hill Library has hosted nearly 1,500 daily visitors eager to explore the region's newest community hub. Whether browsing new releases, joining a popular weekly storytime, or exploring creativity in the makerspace pavilion, community residents of all ages now have an environment that will grow and change alongside their needs and interests over time.
On a recent visit, writer Lydia Lee explored the library design and planning for flexibility with Michael Kross, AIA, the project's lead designer and project manager. As Kross explained, "so many libraries are built around the size of the collection, but we were really focused on behavior and how each space could support different activities throughout the day." This intent is evident in the thoughtful layering of spaces in the library, from its sweeping central hall to more intimately scaled pavilions, as well as colorful, easily movable furniture throughout.
Our practice collaborated with Swinerton Management and Consulting, BHM Construction, EinwillerKuehl, Margaret Sullivan Studio, Rutherford & Chekene, Introba, Auerbach Glasow, Sherwood Engineers, and Etsuki Creative on the library. Read the full article below.