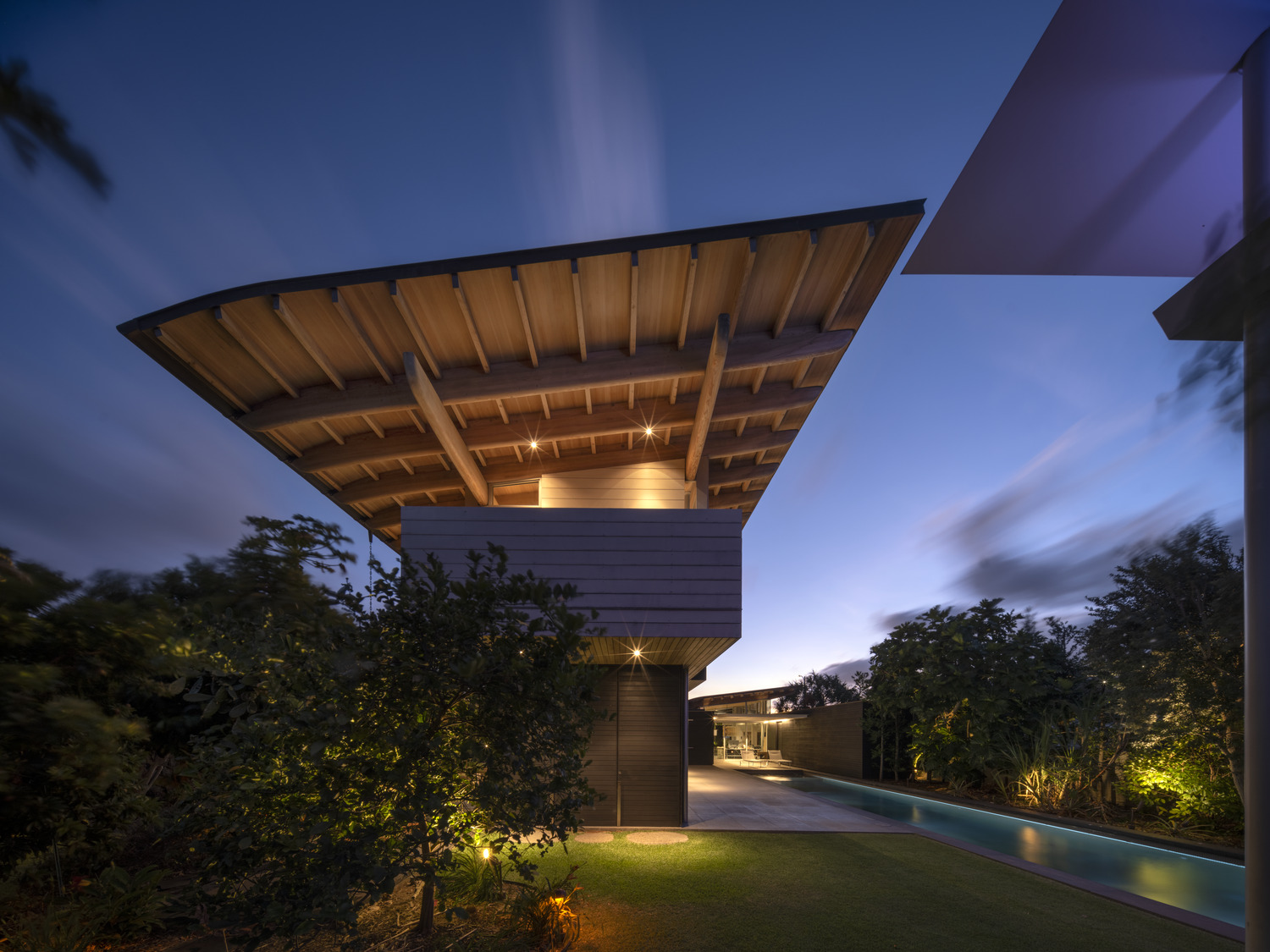 Island Studio Receives AIA Honolulu Award of Excellence
The private residence, designed as an artist's studio and guesthouse situated along the south shore of Oahu, is a place to inspire and embrace the Hawaiian way of life.
Island Studio, an addition to an existing family home on O'ahu's south shore, was recently honored with an Award of Excellence at AIA Honolulu's 65th Annual Design Awards Gala. The studio is a flexible environment – a guesthouse, creative studio, and gathering place – for our clients to pursue varied creative endeavors and host visitors. While situated within a dense residential neighborhood, the design embraces indoor/outdoor living and interweaves our client's passion for art and agriculture with open, light-filled volumes to create a sense of abundance. Island Studio includes private guest quarters, artist workspaces and offices that support our client's art foundation, and support areas for large gatherings.
The studio is located across a public surf access path from our client's main residence. Our clients envisioned creating an adaptable laboratory to explore evolving interests and artwork focused on cultural and environmental conservation, preservation, and restoration. As well as an airy, light-filled series of workspaces, they desired flexibility to welcome and host guests and visiting artists with indoor living areas for community gatherings and a sense of openness. The project contains a weaving studio, the primary studio on the lower level, two bedrooms, and offices to support the work of the family's foundation, which introduces local youth to the world of arts. As a reflection of our client's interest in cooking, we integrated growing rods between the roof and plant boxes supporting a range of climbing vegetables fertilized by onsite tilapia aquaponics.
Project collaborators included Armstrong Builders LLC, PCS Structural Solutions, Austin Tsutsumi & Associates Inc., WSP Honolulu, Pacific AquaScapes, Nate Smith Studio LLC, HHF Planners, with art by James Turrell and photography by Nic Lehoux.