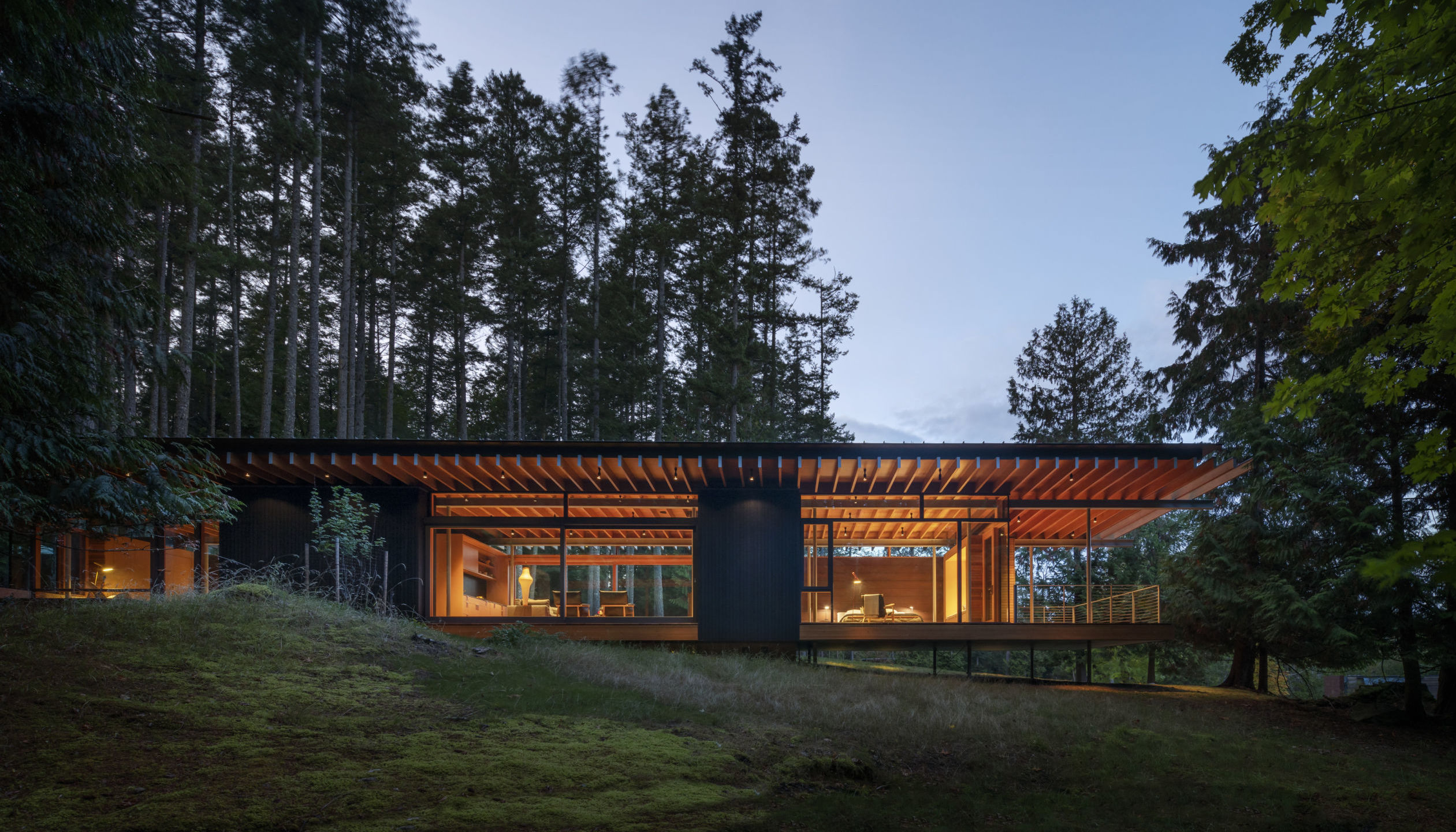 Henry Island Guesthouse Receives AIA Small Project Award
The guesthouse honors the natural beauty of its remote location while adding flexibility to an existing family retreat.
We're honored to have Henry Island Guesthouse recognized with a 2023 AIA Small Project Award, which showcase "standard-setting small projects, regardless of size and budget." The guesthouse is an addition to a secluded site on one of the westernmost San Juan islands. The main residence on the 24-acre property, designed by our practice in 2012, sits in a central meadow overlooking a shallow bay. When new owners purchased the property in 2016, they engaged us to make sensitive additions to the site that respected the natural character of the island and its relatively few homesites.
The guesthouse responds to our clients' desire to create flexible space for hosting family and friends during extended stays on the island, and for a sensitively scaled dwelling that relates to the vocabulary and materials of the main home while maintaining a distinct identity. The gentle slope allowed us to anchor one end of the building into the earth and cantilever the other above grade, minimizing disturbance to the ground while creating a distinct character for each of the two bedrooms – one responds to the quiet intimacy of the forest, and the other looks out to filtered views of the nearby bay. Inspired by the main residence's covered breezeway, we conceived of the guesthouse living area as a covered porch flanked by the bedrooms. Large sliding glass doors pocket into the walls, opening the space to take in the sights, smells, and sounds of the island. Slender steel columns, exposed timber beams, and seamless indoor-outdoor movement throughout relate to key features of the original home.
Project collaborators included Hoxie Huggins Construction and PCS Structural Solutions, with photography by Aaron Leitz and Benjamin Benschneider.