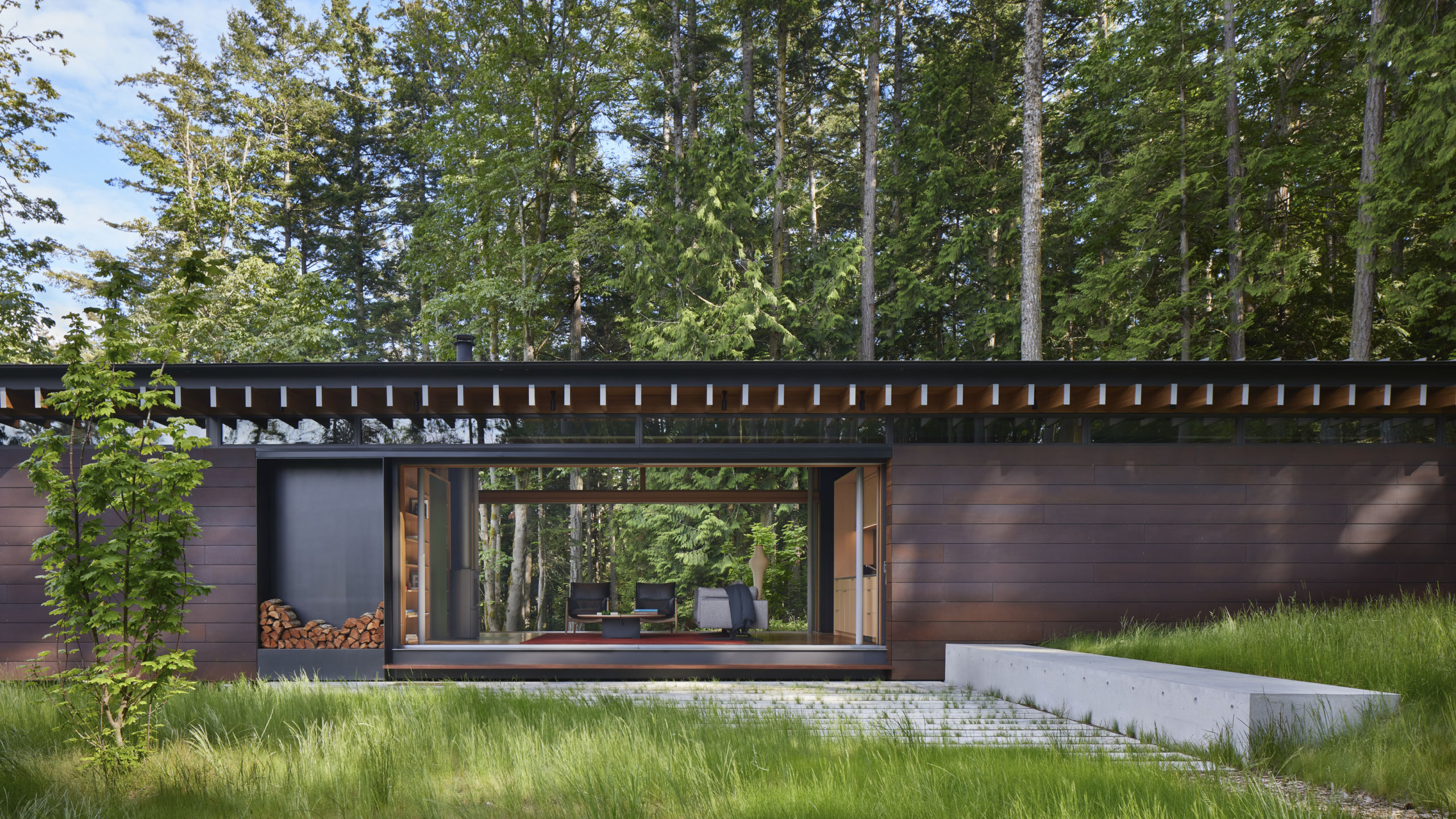 Henry Island Guesthouse Featured in Dezeen
The guesthouse is a flexible space that immerses visitors in the sights, sounds, and smells of the island.
Dezeen recently wrote about the design and inspiration behind Henry Island Guesthouse, an addition to a remote family retreat in the San Juan Islands. After designing a home on the site in 2012, we were engaged by the property's new owners to create additional space for family and friends to gather for extended periods. While providing a dwelling for visitors to feel comfortable during stays on the island, we wanted to offer opportunities to engage with and appreciate the remarkable natural setting. We found inspiration in elements of the main residence to design a guesthouse that shares a common spirit of expressive materials, connection with the outdoors, and communal living.
The guesthouse sits between dense evergreen forest and sunlit meadow. A gentle slope allows one end of the house to be anchored to the site, while the opposite end floats above the landscape on slender columns. Two bedroom suites and a central living area with a small kitchen provide privacy and a communal space where guests can start the day with a cup of coffee or relax in front of the fire in the evening. Large operable doors and windows open the guesthouse completely to the outdoors. Read the full article below.