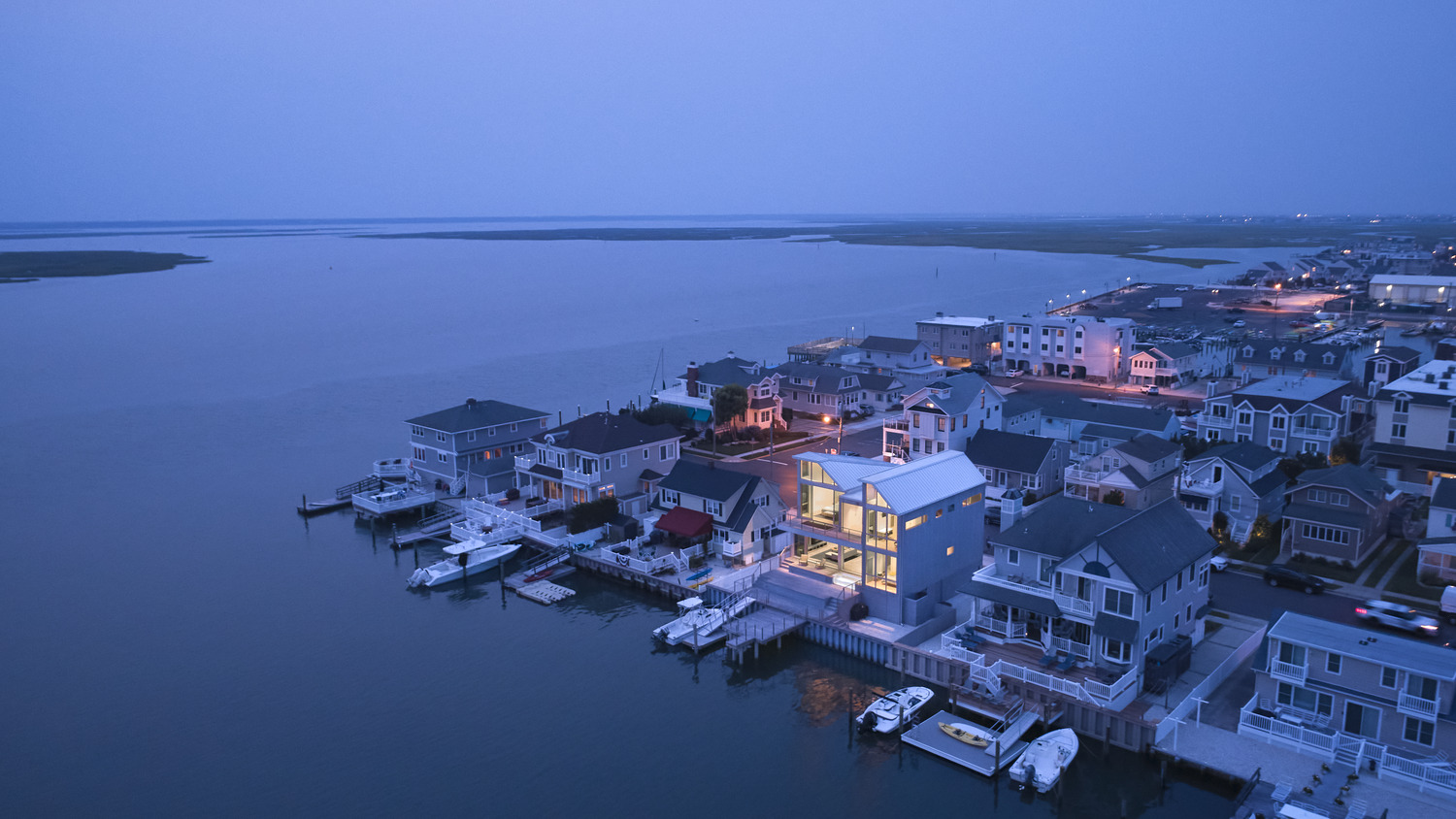 Stone Harbor House
Stone Harbor, New Jersey
On a narrow lot overlooking the Cape May wetlands, Stone Harbor House focuses views from living spaces out to expansive views of the bay.
SIZE
2,630 SF
COMPLETED
2021
After finding a waterside lot within the residential community of Stone Harbor, our clients engaged us to create a modern counterpoint to the traditional Jersey Shore vernacular, taking advantage of the site's views and access to nature while maintaining privacy from the street and adjacent residences. We organized the home into three distinct volumes that focus views across the bay while bringing natural light into the interior and creating a seamless transition between indoors and out. The home's finished floor rests seven feet above the ground plane, with jointed slats that allow potential storm surges to flow freely through and minimize damage to occupied areas.
Stone Harbor House takes advantage of steady ocean breezes with an abundance of operable doors and windows for natural ventilation. A series of sliding glass doors run the length of the living area, opening the interior to the deck and sitting pool and allowing the home to feel more significant than its modest size. An open tread stair made with white oak sits at the heart of the home connects the open living area to bedrooms and study areas upstairs, while a vertical slat wall provides discrete separation from adjacent guestrooms on the main floor.
We used a limited palette of materials to respond to Stone Harbor House's oceanfront location and desire for an open, airy interior. The home's stained cedar rainscreen and windows, punctuated by a metal box at the entry, create a visual asterisk along the street. Inside, stone and white oak provide a backdrop for our client's collection of mid-century furniture.