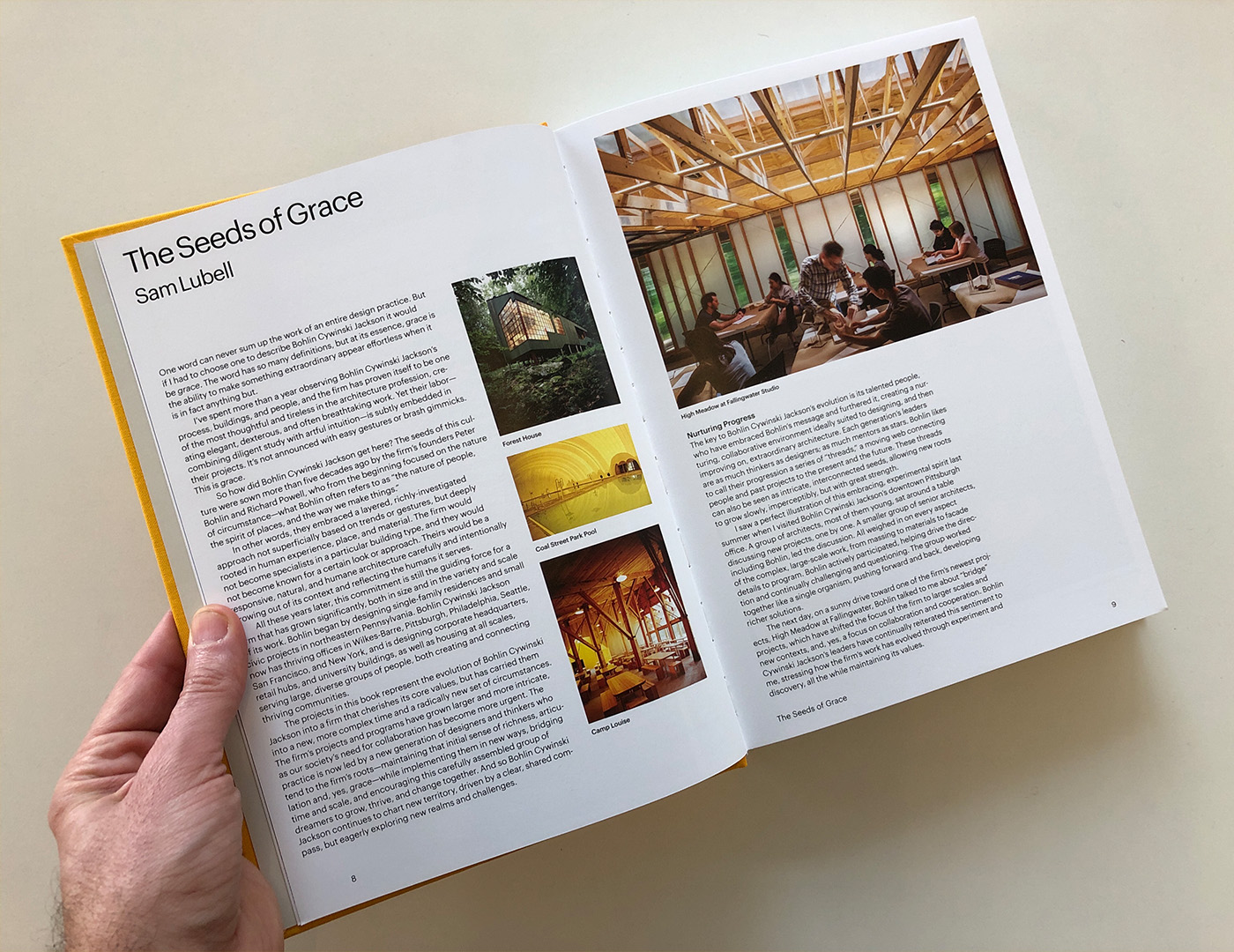 Support Local Booksellers and Get Your Copy of Gathering
We were delighted to begin 2020 with the publication of our newest monograph, Gathering. This book features our civic, institutional, and commercial work — all the exceptional spaces where we traditionally gather. With Gathering, we wanted to develop a book that explores the collaborative, iterative process from which these spaces evolve and a book that celebrates our shared sense of community. The nature of people has always been a primary influence for our practice: how we move, touch, and see; our intellect, emotions, and dreams; and how we interact with one another. Our current circumstances have rewritten those interactions for the moment, but we remain hopeful that we'll rebuild and find the place for the surprise encounter and serendipitous connection that so delight and inspire us.
We encourage you to support your local independent bookseller when you get your copy of Gathering. We've compiled a list of those booksellers who carry Gathering. Happy reading!
Baker & Taylor — Online ordering
Builder's Booksource — Berkley, CA
Harvard Bookstore — Cambridge, MA
Hennessy + Ingalls — Los Angeles, CA
Inform Interiors — Vancouver, Canada
Joseph Fox Bookshop — Philadelphia, PA
McNally Jackson Independent Booksellers — New York, NY
MoMa — New York, NY
Peter Miller Books — Seattle, WA
Powell's Bookstore — Portland, OR
Swipe Design | Books + Objects — Toronto, Canada
The MIT Press Bookstore — Cambridge, MA
The Museum of Fine Arts, Houston — Houston, TX
William Stout Architectural Books — San Francisco, CA