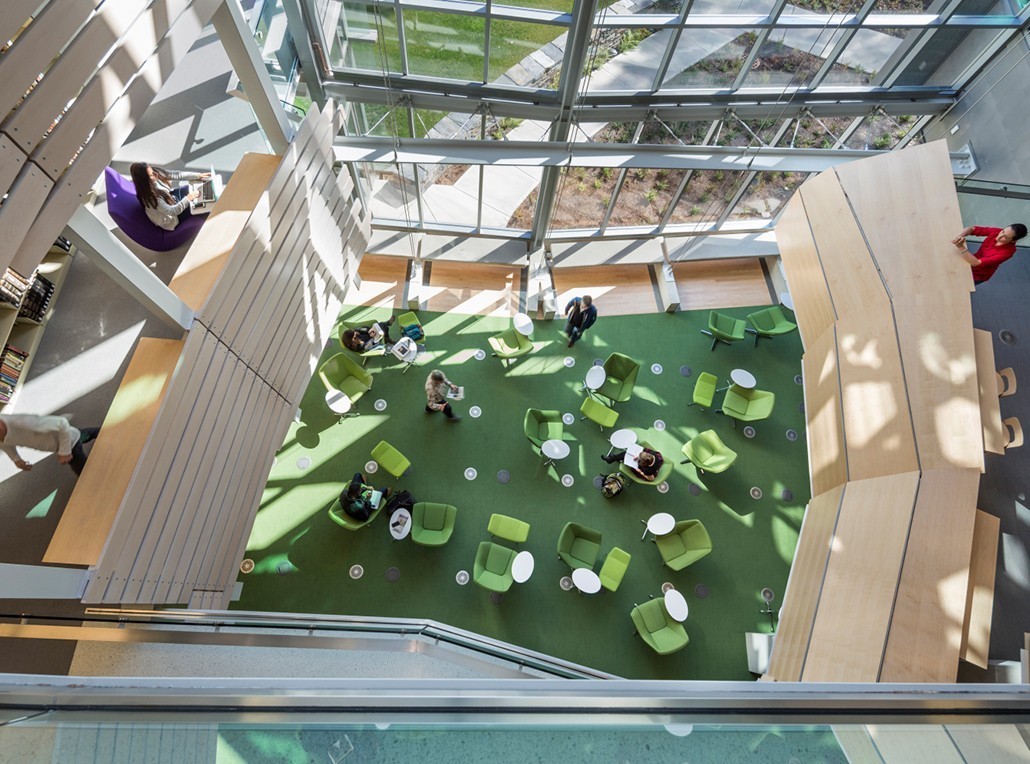 Sawyer Library at Williams College Honored with AIA/ALA Library Building Award
The American Institute of Architects (AIA) and the American Library Association (ALA) have honored Sawyer Library at Williams College with a 2016 AIA/ALA Library Building Award.
Recognized for its integration of historic Stetson Hall and its key position in completing a new campus quadrangle, Sawyer Library is described as the new 'town commons' for the College.
Read more about the project in the jury comments below and learn more about this year's AIA/ALA Library Building Awards here: http://www.aia.org/press/AIAB108656
Jury Comments:
Dynamic light-filled new library spaces reflect a fresh 21st century library vision while smoothly and meaningfully using the campus's historic library building as the main entry.
Repurposing of the stack atrium to provide a unique and immediately identifiable, iconic space as part of the library entry sequence is a creative and successful solution.
The new library completes the renovation of the campus quadrangle. The library is restored to its position as a focus of the central green space, serving as the town commons for the college. It draws people into and through the space.