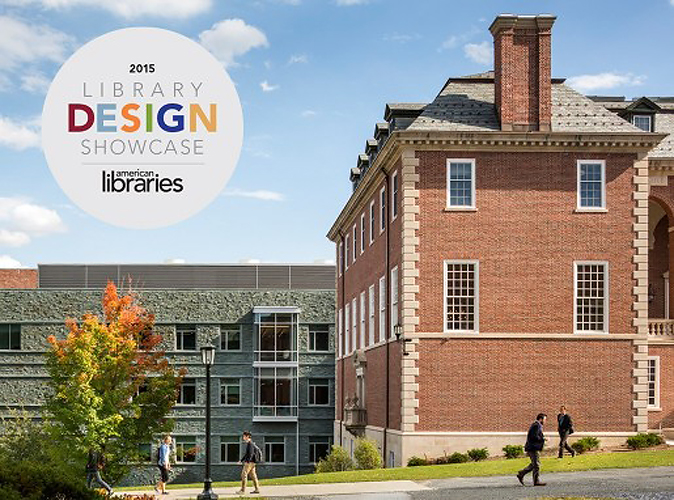 Sawyer Library at Williams College Featured in Library Design Showcase
The 2015 Library Design Showcase, hosted by American Libraries Magazine, named Sawyer Library at Williams College one of its featured award winners.
This year's group of honorees includes public, private and academic libraries whose innovative designs address user needs in unique and interesting ways.
The new Sawyer Library, featured on the cover of the magazine, was cited for its "marriage of traditional and modern" as an addition to historic Stetson Hall.
American Libraries Magazine, the flagship publication of the American Libraries Association, is distributed to over 65,000 members worldwide.