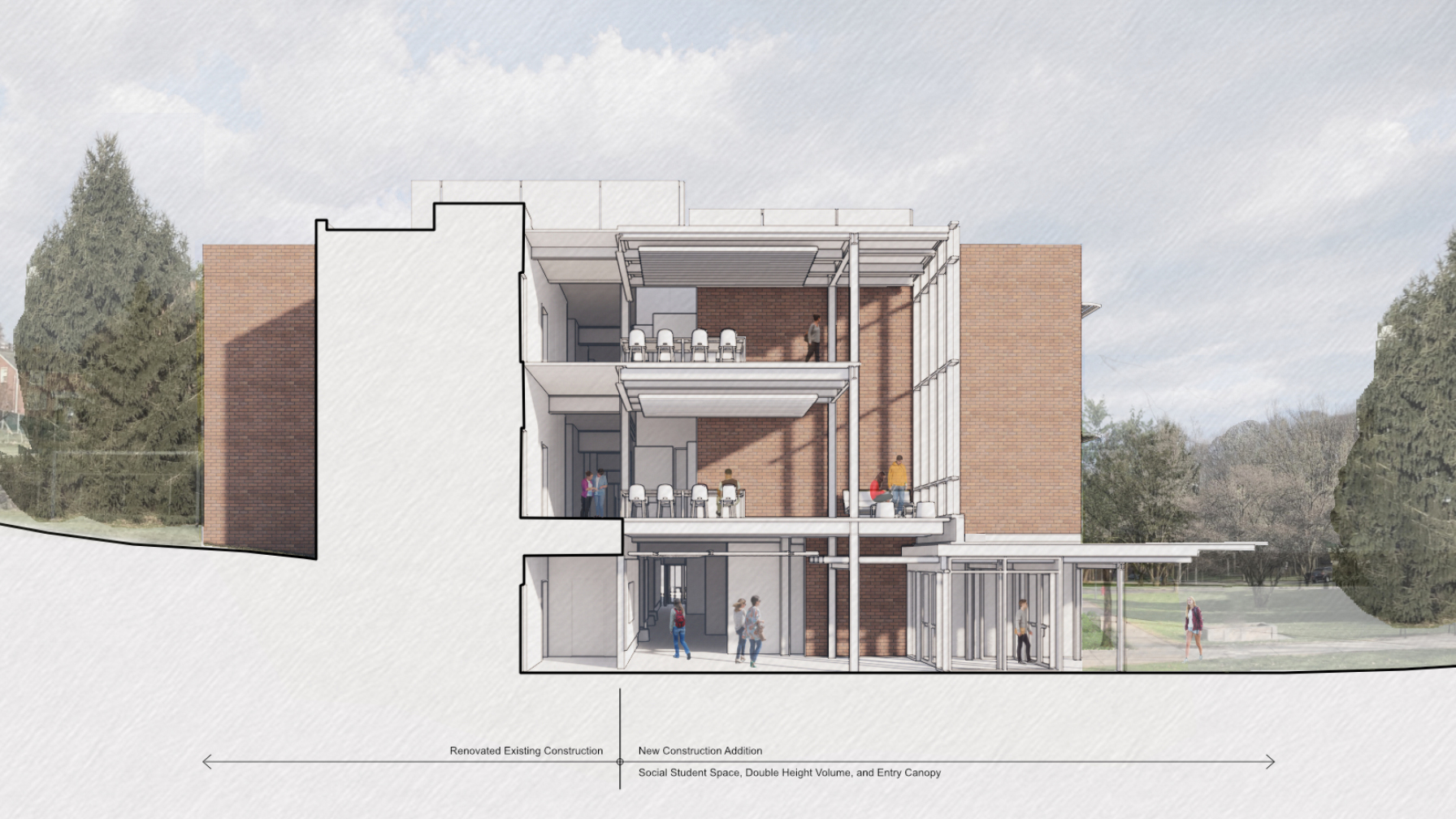 Penn State Greater Allegheny, Ostermayer Lab Receives LEED Gold Certification
The extensive renovation of an aging campus facility, built in 1973, created a high-performing environment with a focus on occupant well-being.  
The Ostermayer Lab re-opened to students for the fall 2021 semester, with new, light-filled instructional and laboratory spaces that support advanced research and foster student-faculty collaboration. A design-build approach with Turner Construction, the comprehensive modernization of the 22,000 square-foot building integrated sustainable design strategies to improve overall performance while creating a healthy environment for students and faculty.
Adding a three-story curtain wall and opening the interior between the second and third floors, we brought natural light deeper into the building and created a more vibrant sense of place for occupants. A limited palette of low-emitting materials create a comfortable environment while balancing the technical needs of chemistry and biology laboratories. Working collaboratively with the University and our consultant team, including CJL Engineering, BrightTree Studios, and EvolveEA, as well as Turner, the renovation reduced water usage by 37% and integrated energy efficient mechanical and electrical systems throughout to accommodate new laboratory equipment. Improvements in measured energy performance are well above the University's benchmark sustainability goals and are projected to produce energy cost savings of 17%.
In addition to providing new state of the art laboratory and teaching spaces, welcoming new building entries and expanded outdoor multipurpose areas, designed in collaboration with Merritt Chase, encourage on-campus gathering and interaction. These improvements anticipate future renovation of an adjacent building through the creation of common outdoor areas between.