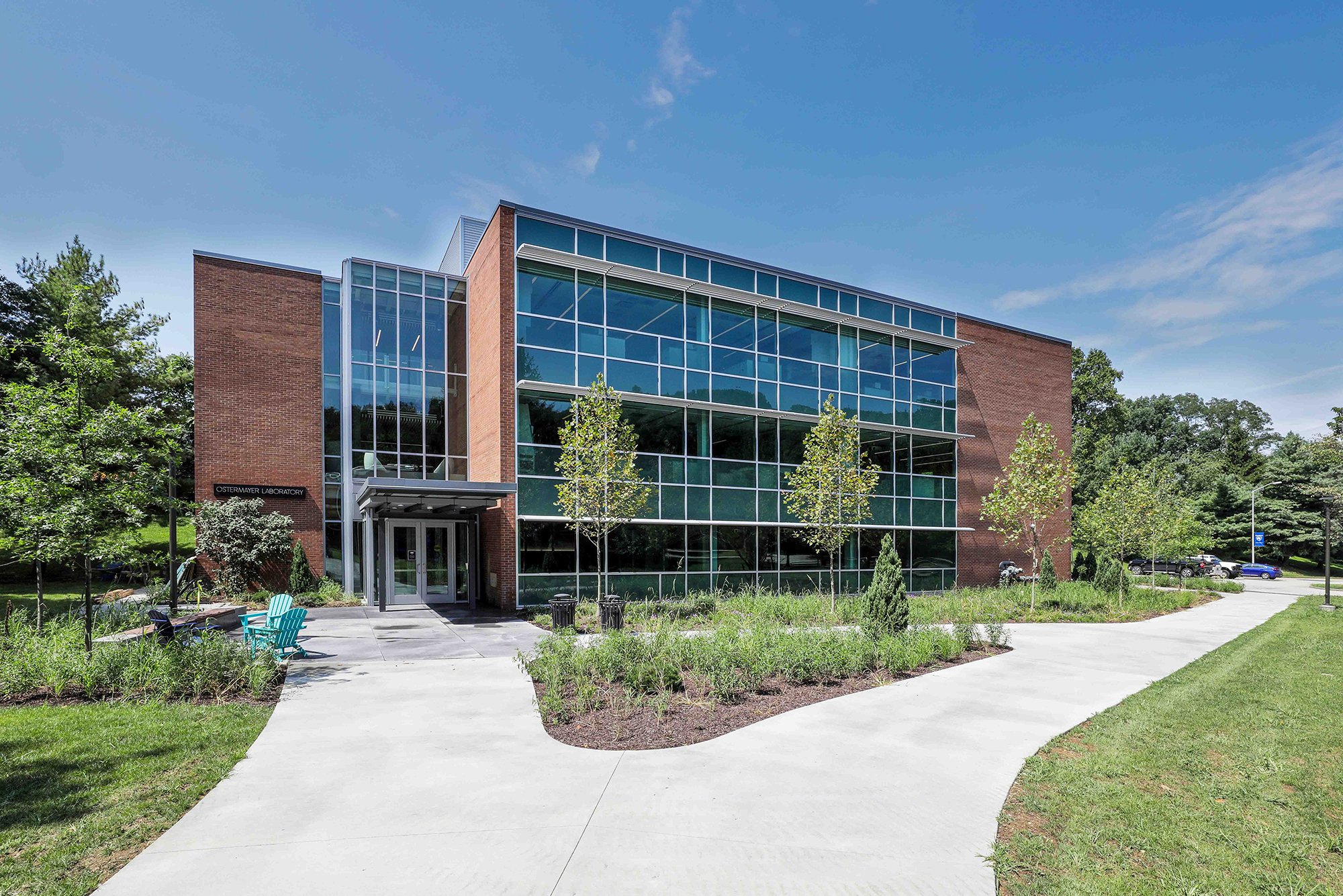 Renovated Ostermayer Lab Opens at Penn State Greater Allegheny
The Penn State Greater Allegheny community celebrated the re-opening of its Ostermayer Lab building with a ribbon cutting ceremony attended by Chancellor Jacqueline Edmondson, Penn State President Eric J. Barron, and local and state representatives.
The renovation of the 1973 building creates new teaching and laboratory facilities outfitted with state-of-the-art technology and includes inviting multi-purpose meeting and gathering areas. In addition to creating an advanced new science facility for the Greater Allegheny campus, the renovation utilized sustainable design strategies to reduce water usage by 37% and integrated new energy efficient mechanical and electrical systems throughout to accommodate new laboratory equipment. These improvements in measured energy performance are well above the University's benchmark sustainability goals and are projected to produce energy cost savings of 17%.
The addition, which includes a generous new entry and student collaboration space on two levels, was clad with a three-story curtain wall to bring plentiful natural light deep into the space. While creating evolved facilities inside, the new entry and addition preserved existing campus character and seamlessly blend with the building's brick façade. The project, a design-build approach achieved collaboratively with Turner Construction and the University, is on track to receive LEED Gold certification.
Responding to Penn State Greater Allegheny's goal of fostering a more engaged campus, the Ostermayer Lab's new student areas and improved ground floor spaces, along with the new entry and adjacent outdoor gathering space, provide opportunities for meeting and interaction. Speaking at the ribbon cutting, Andrea Stevens, assistant teaching professor of microbiology, noted that "we also sought to create an inviting new entry space, and a flexible multi-purpose room where we can host community events. The enthusiasm our students and visitors display when they walk through the building confirms that we achieved our goal."