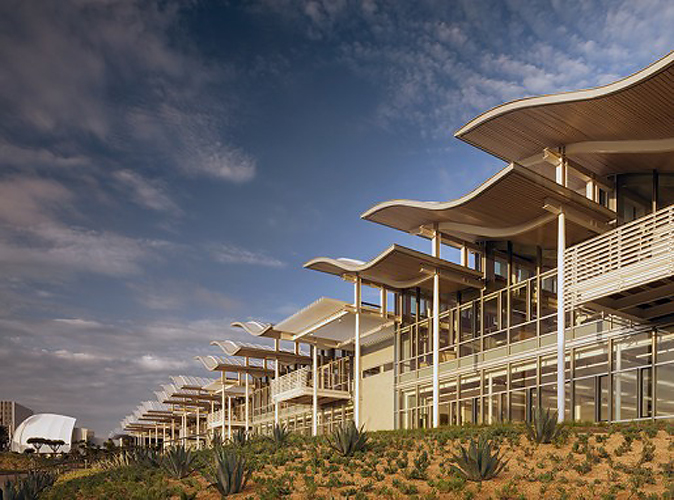 Newport Beach Civic Center + Park Receives Green GOOD DESIGN Award
BCJ was honored with a Green GOOD DESIGN award from The European Center and The Chicago Athenaeum for the Newport Beach Civic Center and Park.
The project was recognized in the Green Architecture category as an outstanding example of sustainable design. To view the complete list of 2014 Green GOOD DESIGN recipients, click here.
This is the sixth year the European Centre and Chicago Athenaeum have organized this specialized edition of the original GOOD DESIGN program, which was founded in Chicago in 1950. Green GOOD DESIGN identifies and emphasizes the world's most important examples of sustainable design and helps to bring public awareness about global companies doing the best ecological and sustainable design. The original GOOD DESIGN awards program, founded in Chicago in 1950, remains the oldest and one of the most important awards programs worldwide.