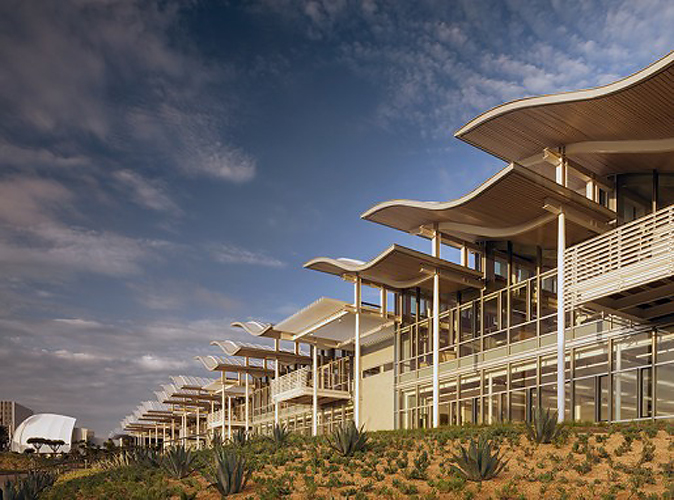 Newport Beach Civic Center and Park Wins AIA National Honor Award
BCJ is excited to announce that the Newport Beach Civic Center and Park received the profession's highest recognition for design excellence.
The recognition came from the American Institute of Architects with a 2015 Institute Honor Award for Interior Architecture. The AIA honored eight firms in the interior architecture category this year.
About the Project
The Newport Beach Civic Center and Park creates a center for civic life in this Southern California beachside community. Nestled within a new 17-acre park, the City Hall is designed for clarity and openness. A long, thin building supporting a rhythmic, wave-shaped roof provides a light and airy interior, complemented by connections to outdoor program elements, a maritime palette, and commanding views of the Pacific Ocean. The project's form and expression are generated by place and sustainability, as well as the City's democratic values of transparency and collaboration.
Jury Comments
"The architecture makes the interiors—they cannot be separated."
"Even though it is a very big space, it does a great job of feeling light throughout."
"The design evokes the feel of the ocean, and having light and transparency throughout is really great."