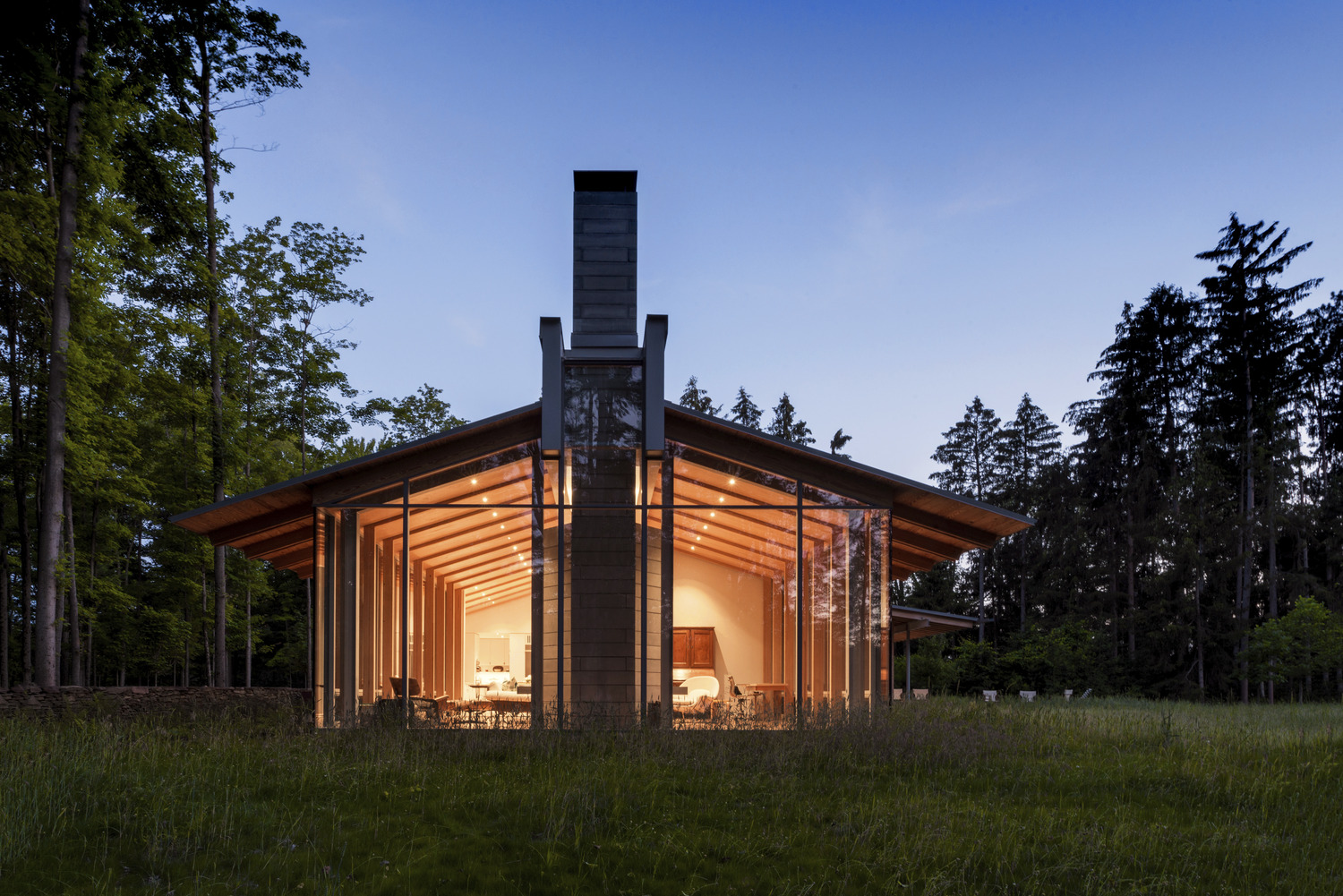 Light Path Honored with Residential Architect, AIA NEPA Design Awards
The project received an honor award from the RADA jury, the highest level of recognition, as well as an award of excellence from AIA NEPA.
Located on a wooded property in Northeastern Pennsylvania, Light Path embraces nature, wellbeing, and healthy living. The project was a unique opportunity to work with longtime clients at an important stage in their lives, extending their relationship with the land they have lived on for more than 40 years, providing an environment to safely age in place while addressing specific quality of life improvements to assist the husband, recently diagnosed with Alzheimer's. A collaborative design process wove together modern aesthetics and functionality and involved significant study and research on how architecture can improve quality of life and anticipate change for those living with Alzheimer's. Passive sustainable design strategies, an intuitive layout and multi-sensory connection between interior and surrounding landscape combine to create an adaptive and resilient dwelling.
Read more about the project below: