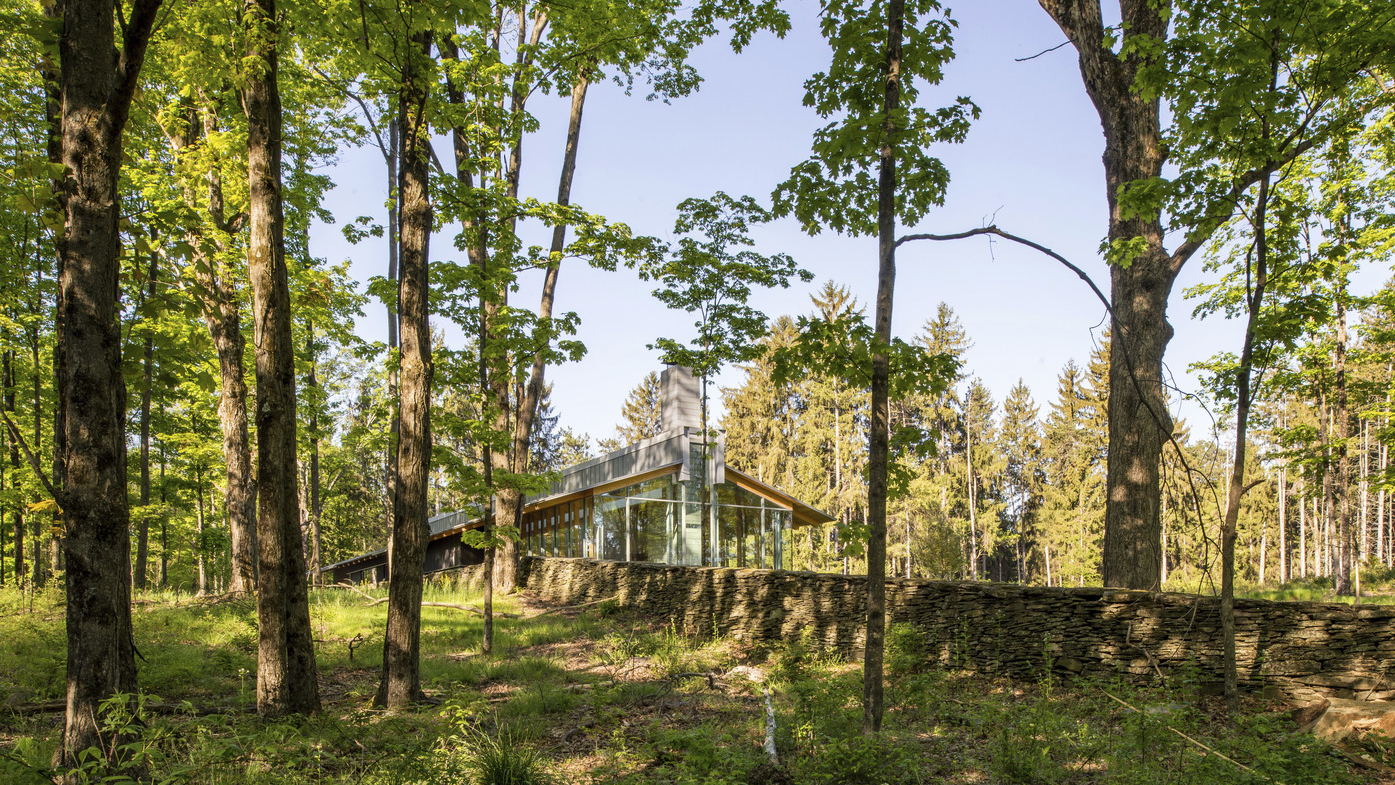 Light Path
Waverly, Pennsylvania
The second iteration of a family residence built on nineteenth-century farmland in Northeastern Pennsylvania, Light Path is designed for our clients to safely age in place on a single level, after happily raising their children in their previous multi-story home.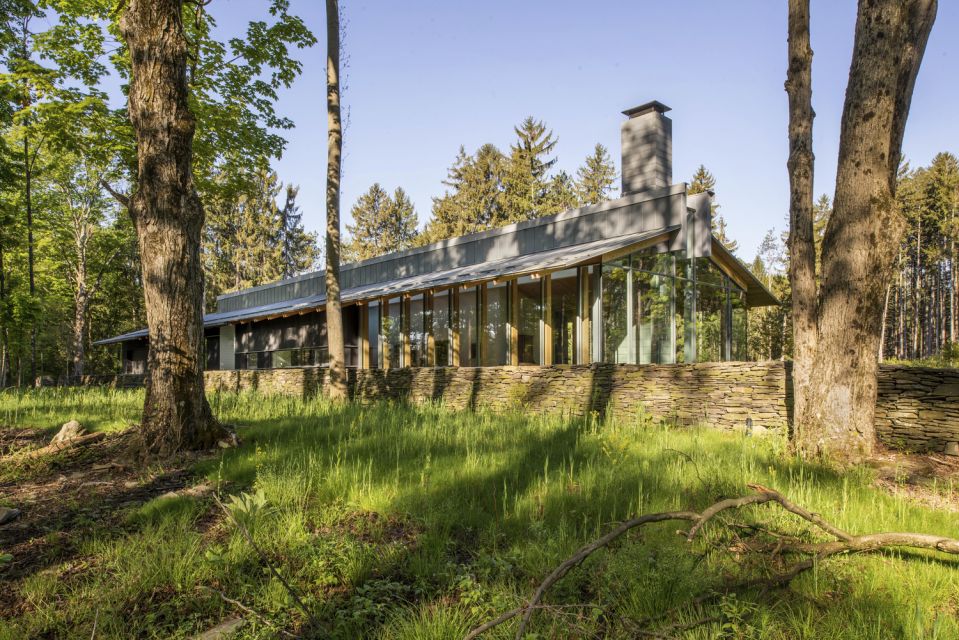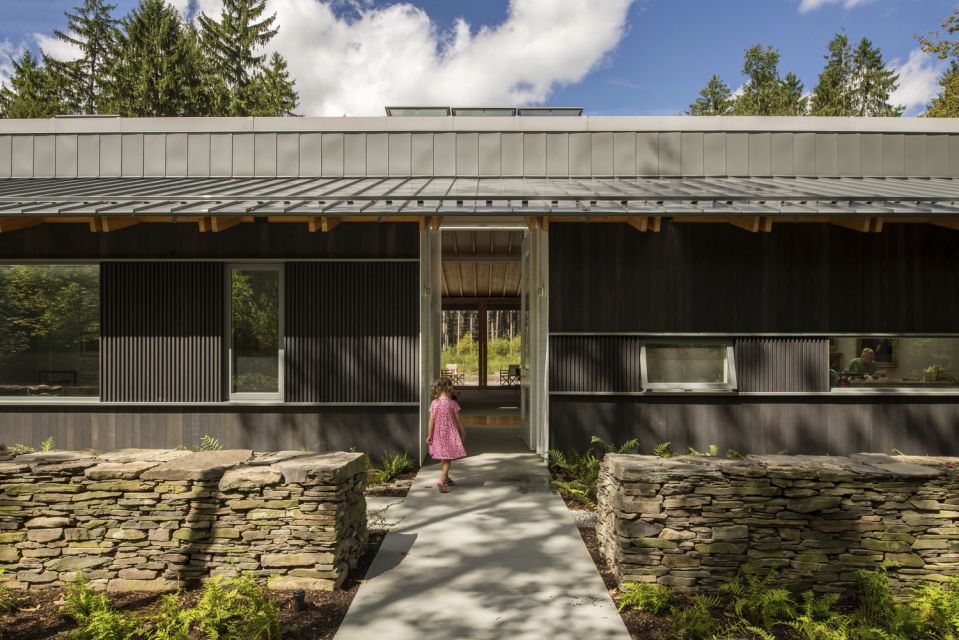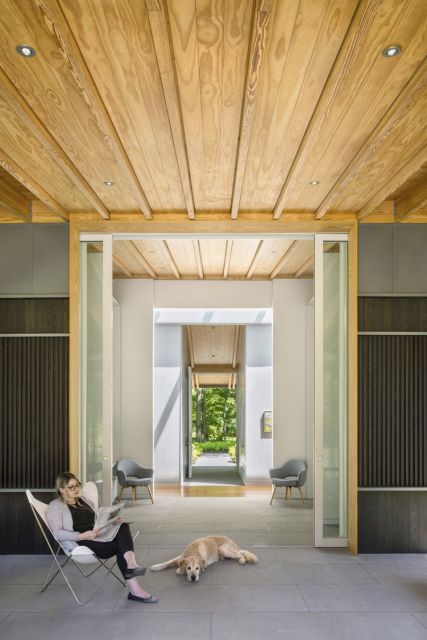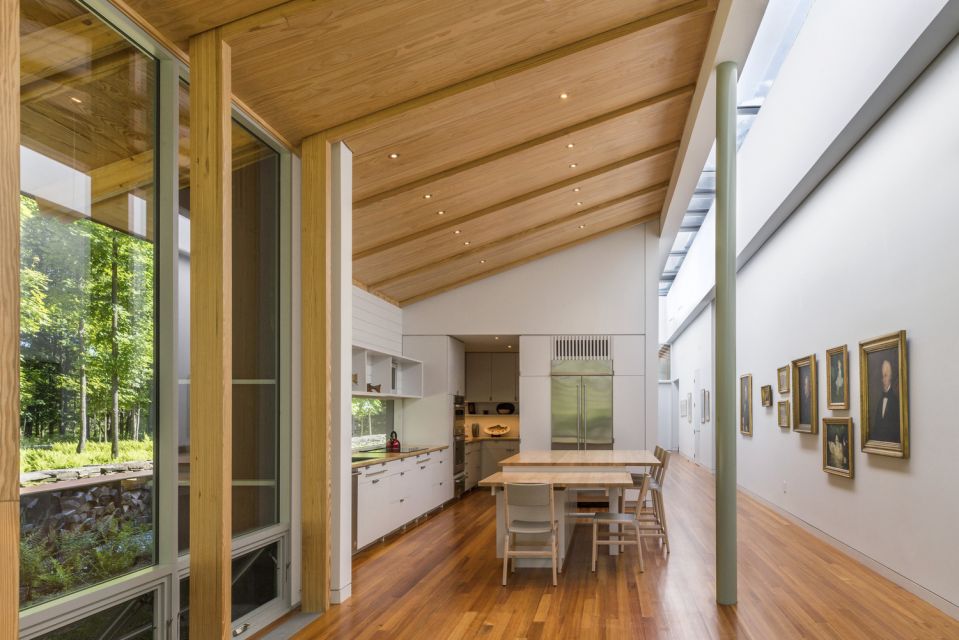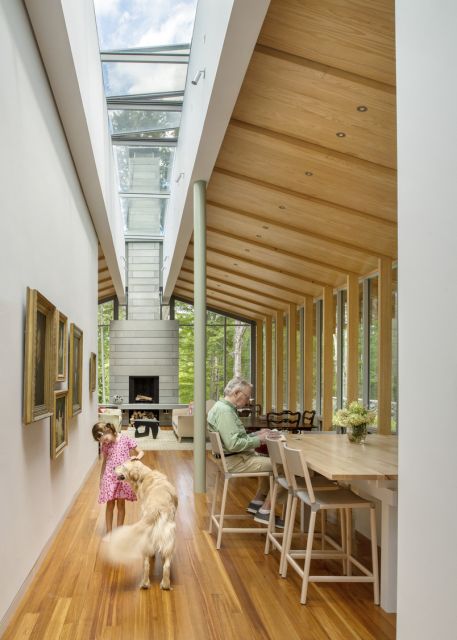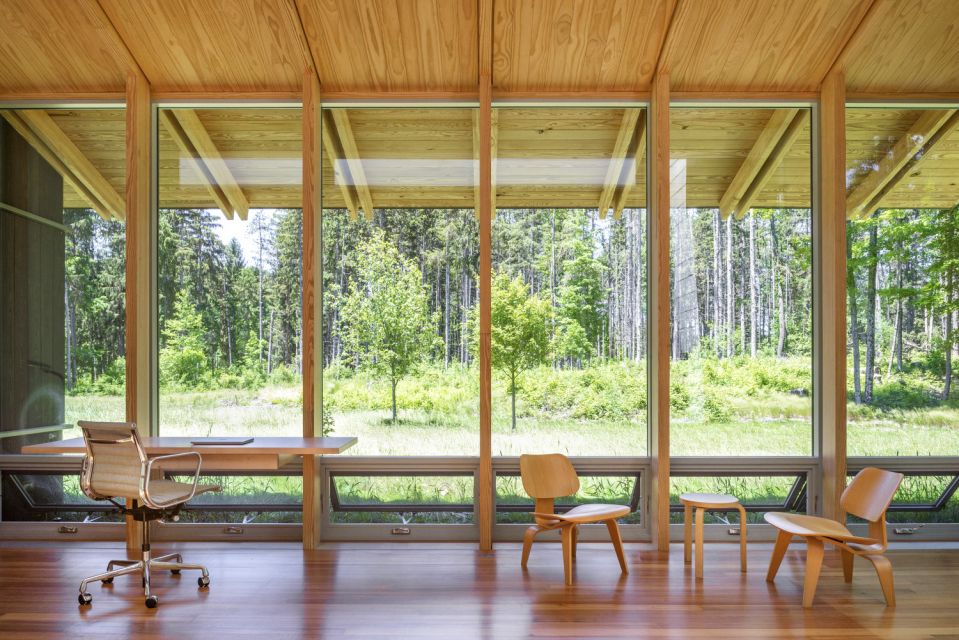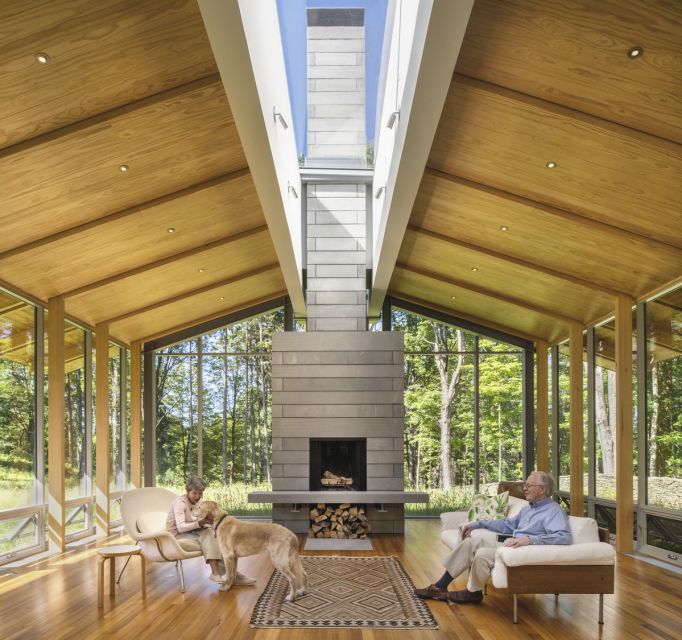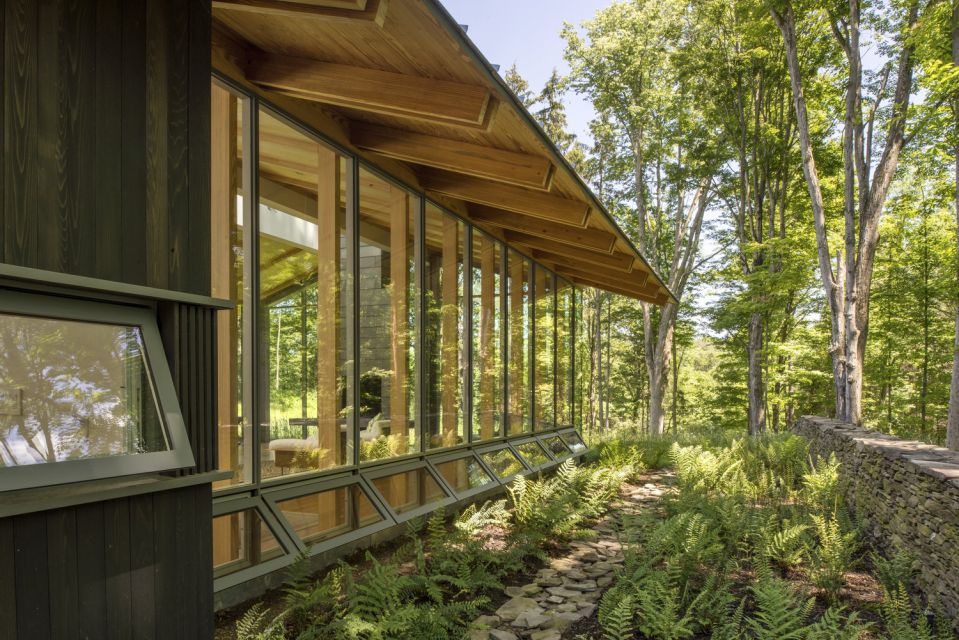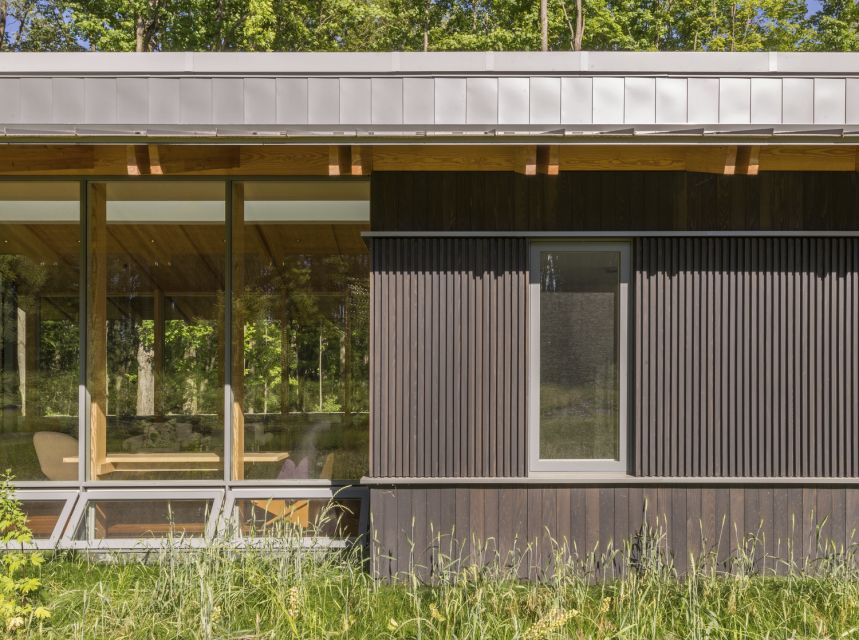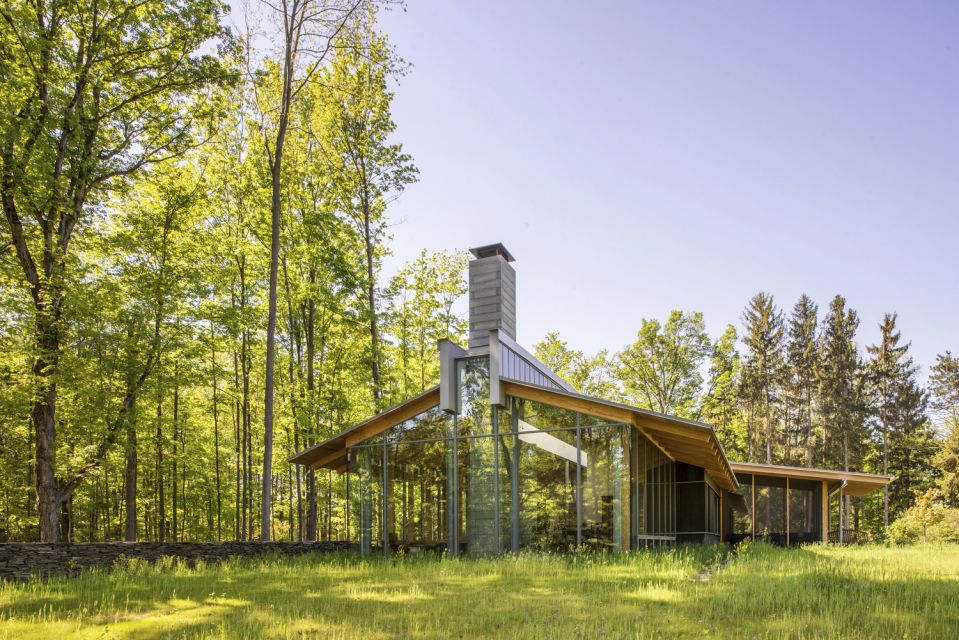 Light Path embraces nature, wellbeing, and healthy living. This "second act" residence brings our clients' favorite elements with them – extensive views, natural light and ventilation, and familiar craftsmanship. Expansive windows, a 92-foot-long skylight along the central axis and main living spaces, and folding sliding-glass doors in the expandable den create an airy environment connected to the outdoors. The operable skylight and windows provide energy savings through increased natural light for daily tasks and wayfinding, as well as fresh air circulation for natural cooling. The possible need for a wheelchair led to extra-wide hallways, a spacious garage with unrestricted entry into the home, workspaces with lowered counters, and easy to grab custom-designed drawer handles.
Flexibility interweaves every aspect of the three-bedroom home. A highly walkable floor plan incorporates accessibility and flexibility for adaptive in-home health care as needs change over time. When viewed in plan the pathways form a simple cross, inviting exploration of the house. In response to these natural cues, the residents circulate throughout the house, increasing their movement by over 35% compared to their last home.
Although smaller than their previous house, the new residence maximizes space by easily transforming to accommodate guests or live-in caretakers. Each of the guest rooms has dual functionality allowing for extra residents while providing usable space now and accessibility needs in the future. Design details such as the second door in one of the primary bedrooms increase flow, which may be essential when an immediate response is required and mobility is limited.