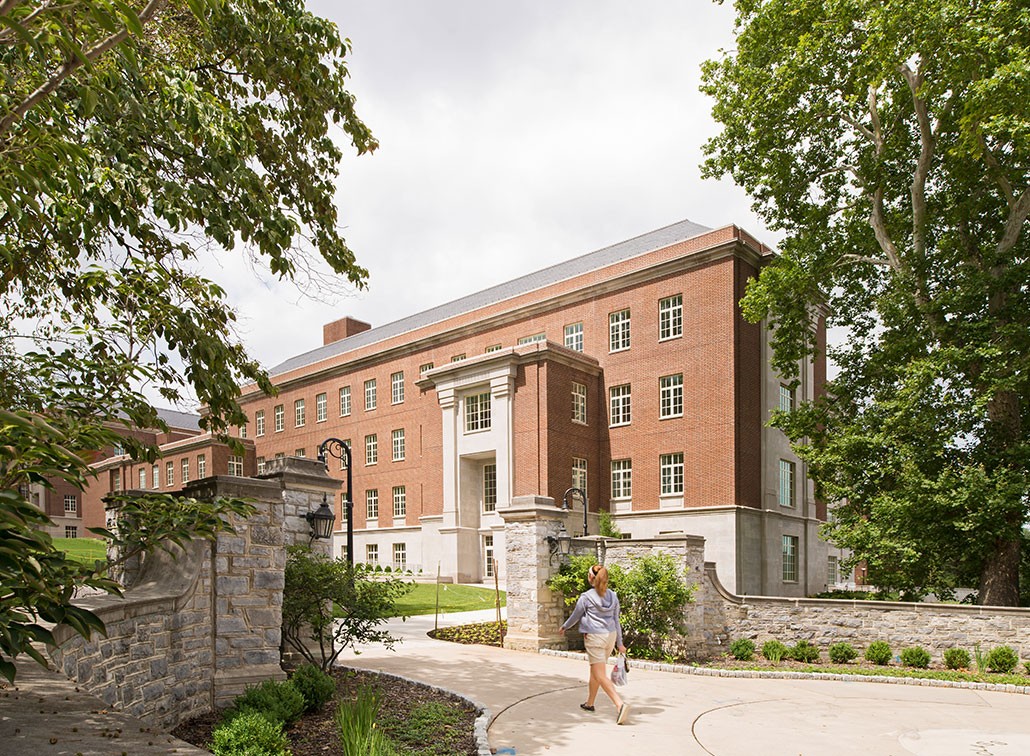 Health and Human Development Building at Penn State Earns 2015 COAA Project Leadership Gold Award
The Construction Owners Association of America has honored The Pennsylvania State University with a 2015 Gold Award for the Bohlin Cywinski Jackson-designed Health and Human Development Building.
The award, announced at the 2015 Fall Leadership Conference held in Henderson, Nevada, is part of the Project Leadership Awards program that promotes leadership, professionalism, and management excellence of Owners involved in the design and construction process.
Utilizing the principles of Integrated Project Delivery and Building Information Modeling, the design and construction team worked in close collaboration with Penn State's physical plant staff and user groups to complete this two-building project.
Committee Chair Dean McCormick remarked, "To win the Gold Project Leadership Award, Owners must not only achieve budget and schedule goals, but also demonstrate exceptional leadership and project management skills. The Health and Human Development Building project showcased how the entire team went above and beyond achieving cost, schedule, and quality goals to raise the industry's bar even higher."
Read more about the project at the links below.