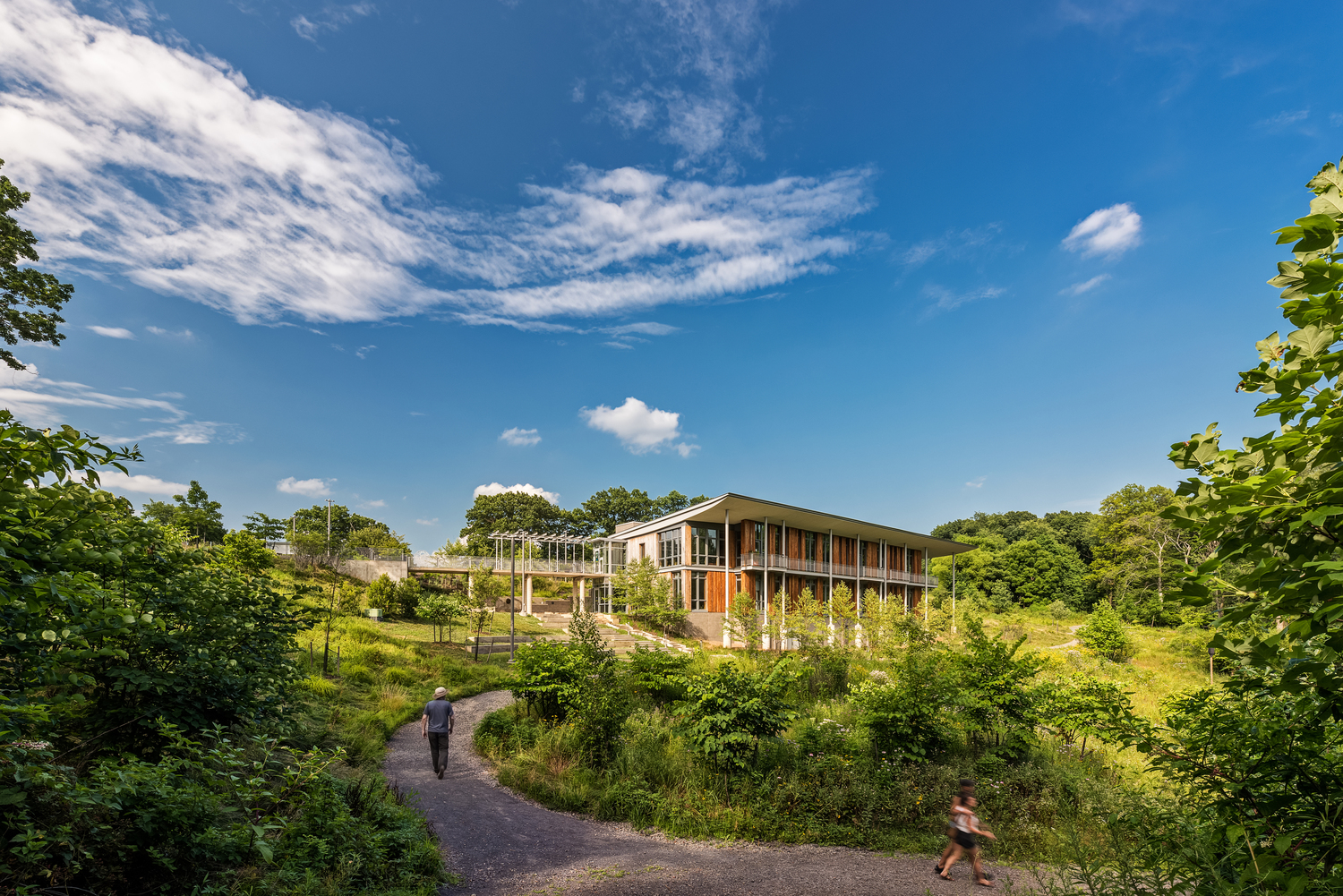 Frick Environmental Center Wins AIA COTE Top Ten Plus Award
Bohlin Cywinski Jackson wins its fourth American Institute of Architects Committee on the Environment (COTE) Top Ten Award.
On Earth Day, the American Institute of Architects Committee on the Environment (COTE) awarded its prestigious Top Ten Award with Bohlin Cywinski Jackson's Frick Environmental Center (FEC) project in Pittsburgh, Pennsylvania receiving the Top Ten Plus distinction. The award program highlights projects that meet the Committee's rigorous criteria for social, economic, and ecological value while the Plus designation indicates projects that have accomplished exemplary performance data and post occupancy lessons.
The FEC is a joint venture between the City of Pittsburgh and the Pittsburgh Parks Conservancy and has since welcomed more than 200,000 people since it opened in September 2016. The FEC is the first municipally-owned, free, and open to the public facility of its kind and is also net-positive and Living Building Challenge and LEED Platinum Certified.
"We are proud to have one of the greenest buildings in the world that also functions as a tremendous resource for our community," said Jayne Miller, CEO and president of the Pittsburgh Parks Conservancy. "It is truly a regional treasure."
Of the FEC, the AIA COTE Top Ten jury noted, "The siting of this project is extraordinary, enhancing the views by the way the thoughtful way it fits into the topography" and "With an exceptional level of granularity this project was able to outperform their predicted metrics and become net zero energy and water."
This is Bohlin Cywinski Jackson's fourth COTE Top Ten Award. Award recipients will be recognized at the 2019 AIA National Conference on Architecture, June 6-8 in Las Vegas, NV.
Read more in-depth analysis about the Center's performance and this year's winners via the links below.