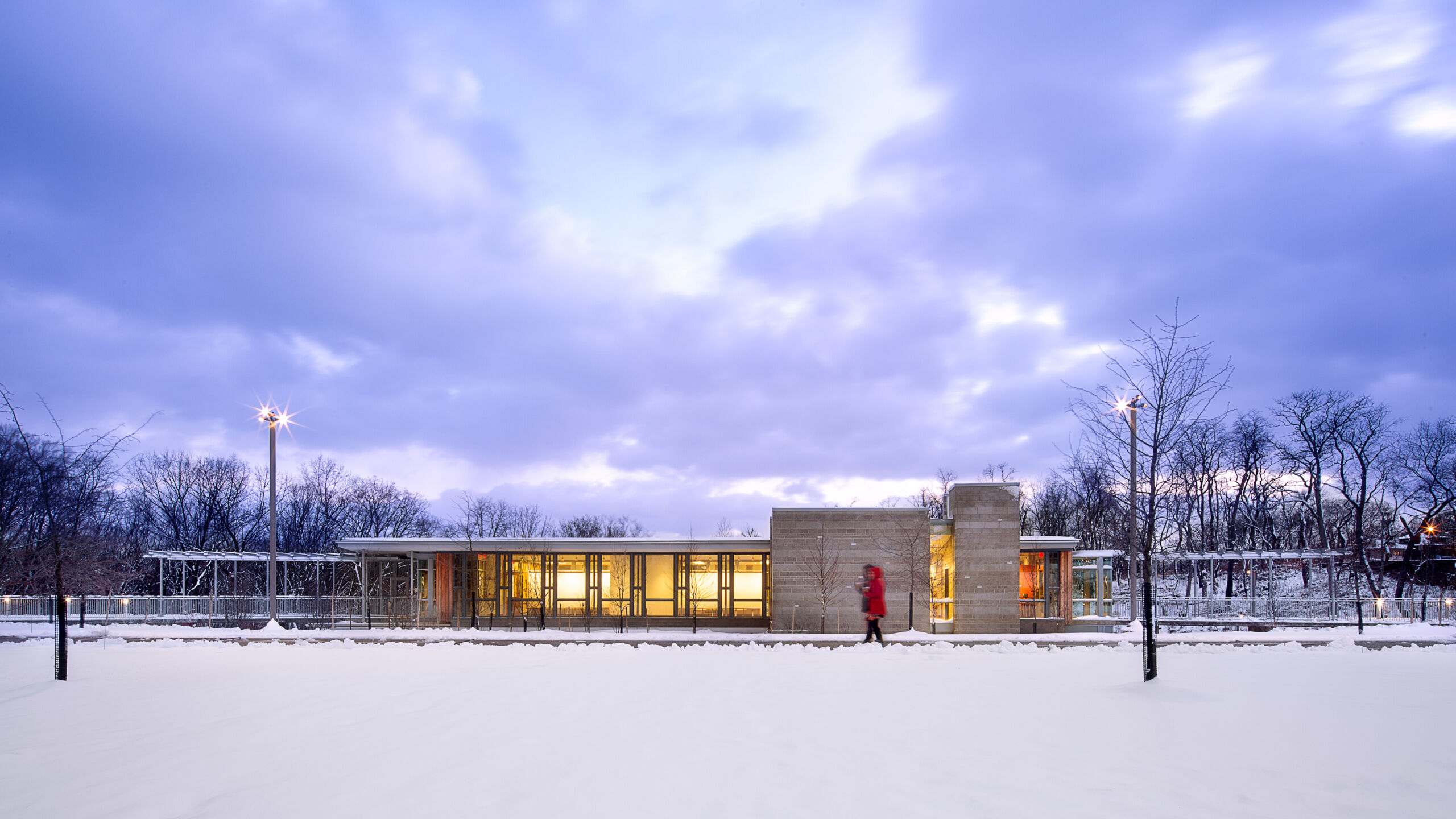 Frick Environmental Center Achieves LEED Platinum Certification
Pittsburgh Parks Conservancy Facility Awarded Top Designation
The Frick Environmental Center has been awarded LEED Platinum Certification by the U.S. Green Building Council.
Completed in 2016, the 15,600-square-foot environmental center acts as a gateway to Pittsburgh's 644-acre Frick Park. The building serves as a living classroom and home base for public programs that encourage science and nature-related exploration throughout Frick Park.
"We have known the Frick Environmental Center is one of the greenest buildings in the world, and it's great to have that reinforced with the new LEED Platinum Certification," said Meg Cheever, President and CEO of Pittsburgh Parks Conservancy.
In September, the building was recognized by the Green Building Alliance, receiving a Leadership Award for its role in a decade-long vision of incorporating the world's highest sustainability standards into a free and public, municipally-owned building. The center is also working toward Living Building Challenge certification, widely recognized as the world's most rigorous proven performance standard for buildings.
Bohlin Cywinski Jackson collaborated with construction manager PJ Dick and Pittsburgh Parks Conservancy to design the environmental center. The building uses 40-percent less energy than comparable benchmarks, and the energy used is offset entirely via solar and geothermal capture. The center is also designed for net-zero water use, harvesting rainwater for non-potable use and processing all wastewater on site.
Categories for evaluation of new construction for LEED certification include: sustainable sites, water efficiency, energy and atmosphere, materials and resources, indoor environmental quality, innovation in design, and regional priority credits specific to the Pittsburgh region for storm water design and renewable energy.