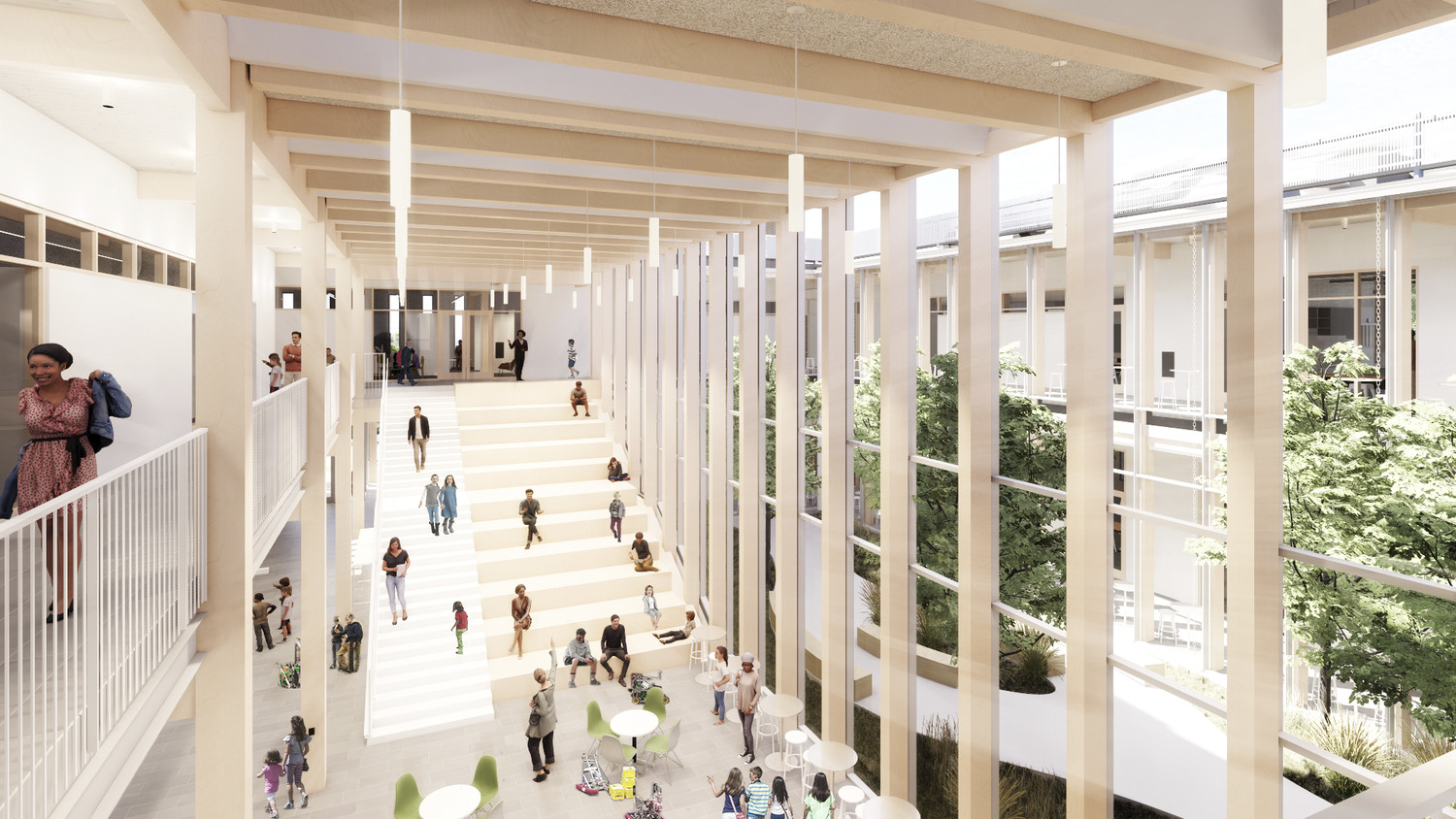 Discussing EDI and Mass Timber at Build Pittsburgh
Three members of the Bohlin Cywinski Jackson team were invited to talk about the importance of EDI in the workplace and the benefits and use of mass timber in architecture.
AIA Pittsburgh recently hosted its first in-person Build Pittsburgh event in two years at the David Lawrence Convention Center. Following the morning's keynote, Victoria Acevedo, an architect in our Pittsburgh studio and President of NOMA's Pittsburgh Chapter, was introduced by Tiffany Castagno of CEPHR Consulting, along with a panel of five industry leaders who are spearheading EDI conversations in the AEC industry. Victoria advocated for NOMA's vital role in attracting and retaining diverse talent in Pittsburgh and fostering career development opportunities for BIPOC communities to contribute to our built environment and reflect the diversity of our region. Additionally, the panelists presented work models, recruiting, and retainment strategies throughout the conference supporting the conversation around the need to educate the local architectural community on the fundamental benefits of incorporating EDI within their teams and project work.
Later that afternoon, Kirsten Clemens from our Pittsburgh office and Margaret Sledge from our Philadelphia office presented "Heavy Timber Reimagined." Together they discussed how mass timber is a beneficial counterpart to the traditional use of steel and how our practice has implemented mass timber into current projects, also featured in our In Dialogue session celebrating Women's Month earlier this year. Two of the highlighted projects included Microsoft's offices in Pittsburgh and the Greenhill School Valdes STEM + Innovation Center in Dallas.
Kirsten shared insight about the existing heavy timber within the Microsoft project, explaining the process of designing within and paying homage to the existing wood structure in a historic building constructed between the late 1920s and early 1930s. Originally a timber and brick warehouse with a horse stable occupying the first level, it was later remodeled to house the Western Electric Factory and is now a hub for a global tech company. The re-adaptation of this revered waterfront building included exposing the original nail laminated timber (NLT), floor system, and sawn lumber beams and columns as well as adding modern fire suppression systems and wall-to-wall acoustic ceiling tile. All of which were essential in creating a healthy environment– framed by the inherent biophilic qualities of a type IV-HT timber structure.
To conclude the session, Margaret discussed the integration of mass timber in the Greenhill School Valdes STEM + Innovation Center. The team focused on elevating student engagement and inclusion while working toward the AIA 2030 Commitment for energy conservation and embodied carbon reduction. As a teaching tool, the building will provide tactile opportunities for students to learn about integrated sustainable design through its mass-timber structure, daylight autonomy, rainwater harvesting, and energy conservation. Large windows and an array of northern-oriented sawtooth clerestories allow substantial natural light into classrooms and common areas, enhancing the warmth of the intrinsic nature of the exposed Douglas Fir structure. The organic materials and ample daylight activate the brain, contributing to human comfort, wellness, and improved learning outcomes.