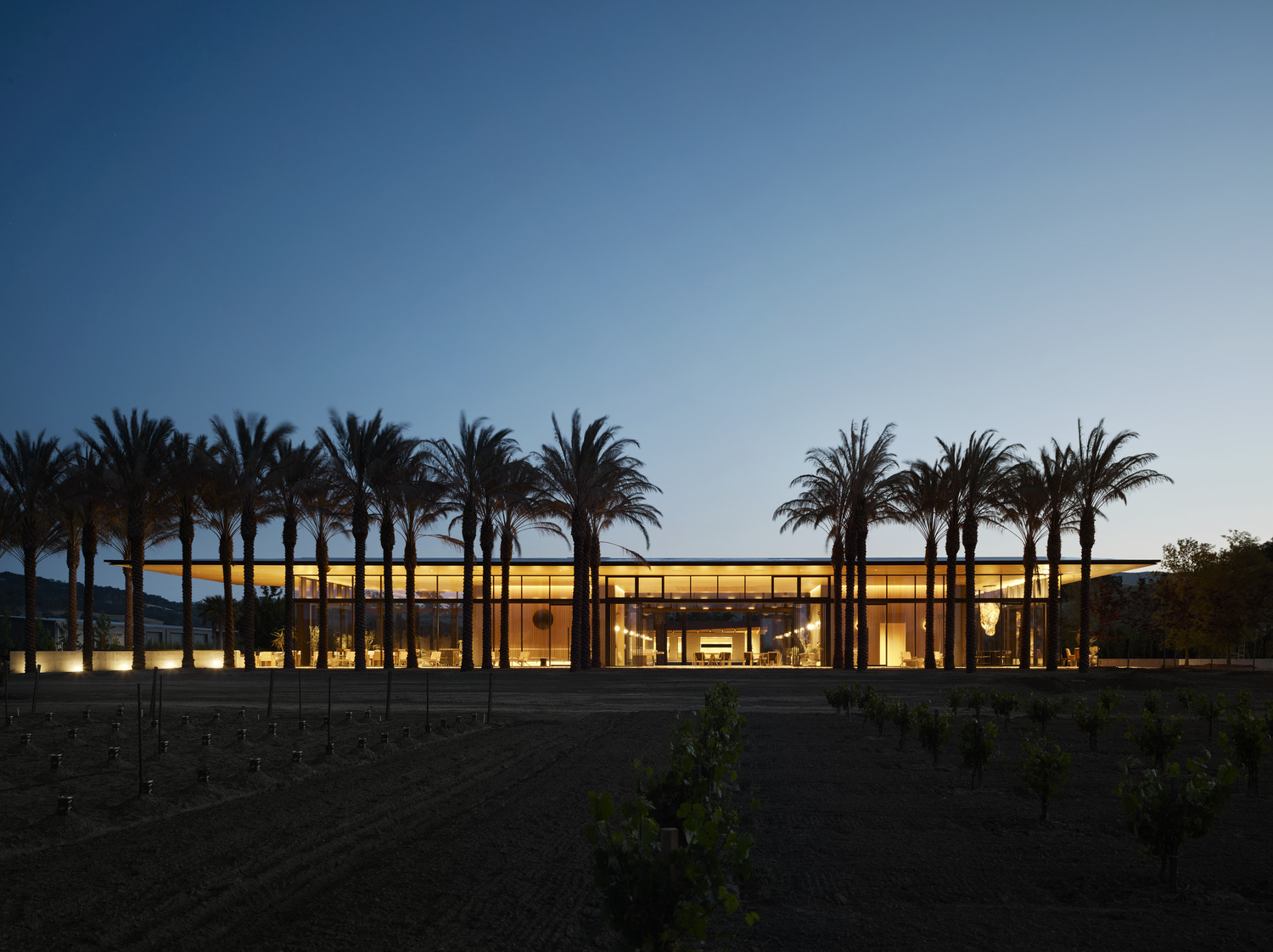 Caymus-Suisun Winery Receives AIA San Francisco Honor Award
The project was praised for the ways it engages with the landscape and the creation of a vibrant, immersive new guest experience in an emerging wine region.
We are excited to announce that Caymus-Suisun Winery was recognized with an Honor Award from the American Institute of Architects, San Francisco Chapter at the 2023 Design Awards Ceremony at the Herbst Theatre on May 4th. The annual program recognizes outstanding achievements in Bay Area architecture and design. The awards jury included Takashi Yanai, FAIA (Ehrlich Yanai Rhee Chaney Architects), Meryati Blackwell, AIA (Marlon Blackwell Architects), Jonathan Moody, AIA (Moody Nolan), Katherine Chia, FAIA (Desai Chia Architecture), and Kevin Daly, FAIA (Kevin Daly Architects).
Caymus-Suisun Winery was one of four Honor Award winners, the highest designation; 22 awards were given overall, from more than 200 submissions. Completed in spring 2022, the project establishes a new hospitality experience in an emerging wine region, fostering a sense of discovery and connecting guests to the surrounding landscape. A glass-enclosed tasting pavilion opens to let the Suisun Valley's hallmark breezes flow through, while offering flexibility for our clients to host a range of gatherings.
The project team included interior design by The Bureau and Thad Geldert of Geldert Studios, Cello & Maudru, Foulk Civil Engineering, Eckersley O'Callaghan, Blue Forest Engineering, EJA Lighting Design, and Atium Engineering, with photography by Matthew Millman. Learn more about the project below.