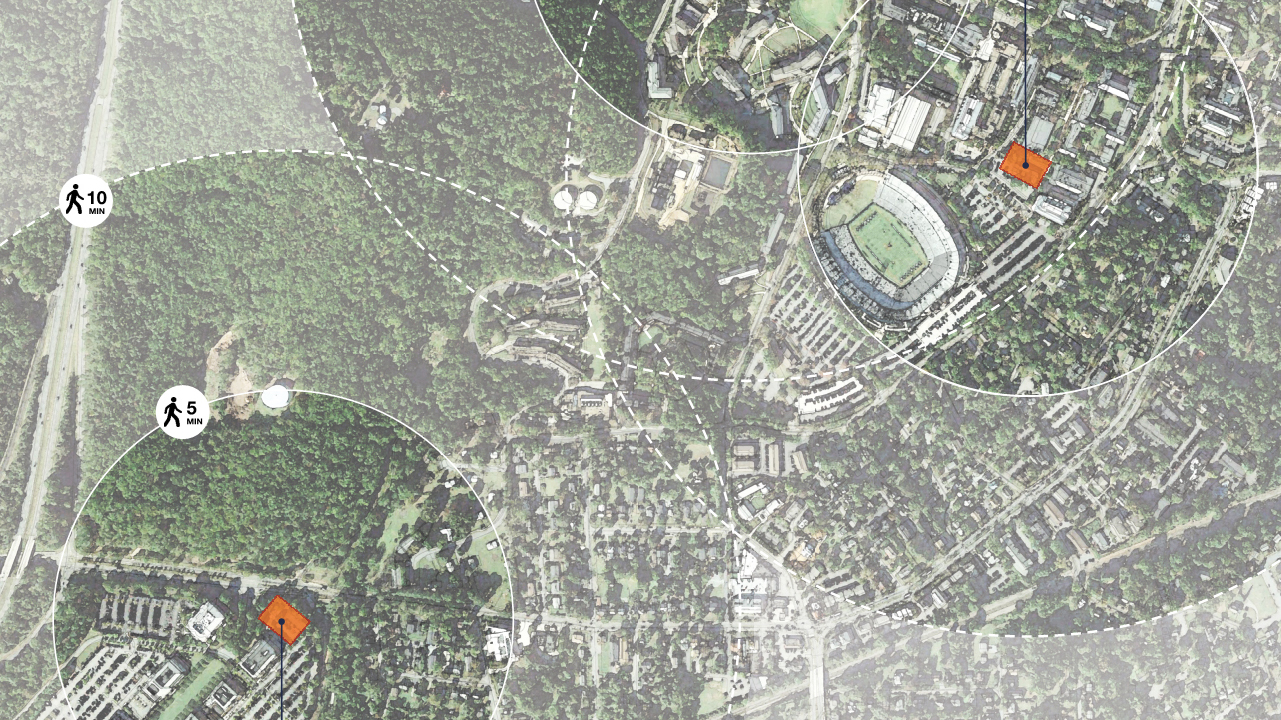 Virginia Autonomous Systems Testing Facility Programming
A programming analysis is complete for the University of Virginia's innovative VAST facility.
The University of Virginia has partnered with Bohlin Cywinski Jackson, taking initial steps towards designing an efficient, flexible, and highly innovative research facility on its Charlottesville campus. The new Virginia Autonomous Systems Testing (VAST) facility will support a critical need within the University of Virginia School of Engineering and Applied Science for autonomous systems development and testing, co-locating cross-disciplinary, collaborative research with the academic community. VAST will assist the mission of UVA Engineering to make the world a better place by creating and disseminating knowledge and by preparing engineering leaders to solve global challenges. VAST represents a unique program with virtually no direct peers and very few similar facilities, enabling testing of autonomous systems in a way that is unprecedented in academia.
Our practice led a collaborative effort to develop the program, site analysis, and conceptual massing for the new VAST facility during this programming phase, working directly with the school, the Office of the Architect, the Office of the Executive Vice President and Provost, administration, faculty, and staff. This phase included town hall discussions with individuals from various university research and academic communities to determine the critical programmatic adjacencies and spatial requirements needed for this unique facility. Completed in July 2020, the resulting analysis is a tool for the school to present this vision to the broader university community and determine the best strategies for moving forward with the building design.