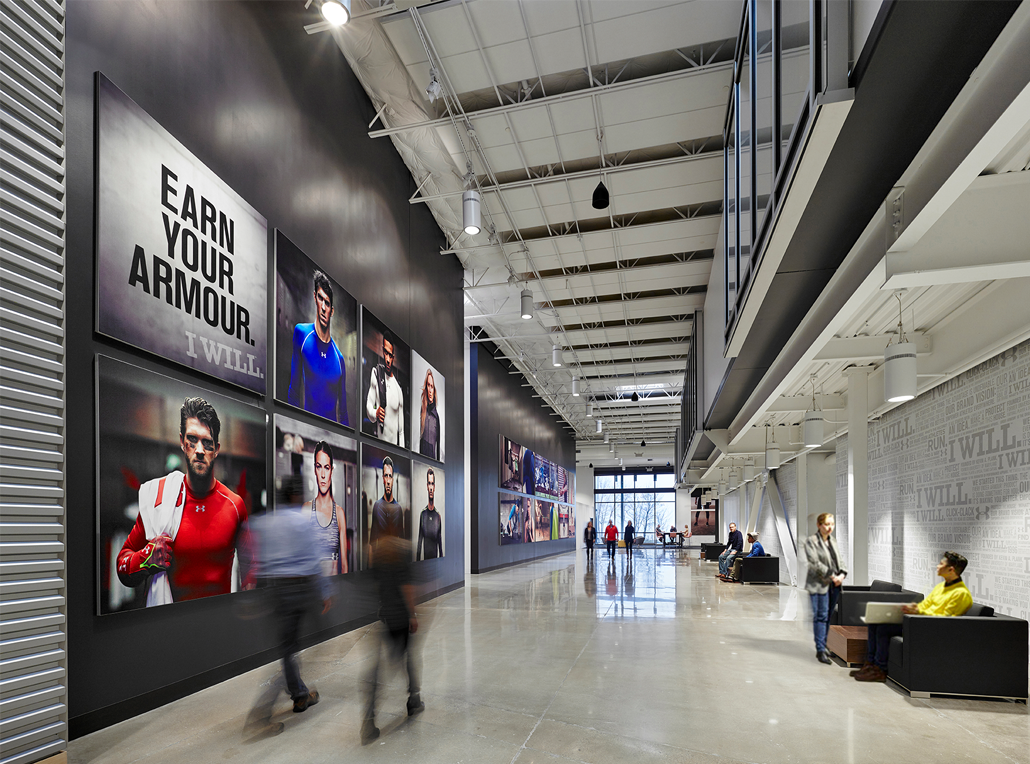 Under Armour Building 37 Honored with Merit Award from AIA Philadelphia
Under Armour's Building 37 received a Merit Award from AIA Philadelphia at the annual Design Awards event on October 19.
The Design Awards recognize the best in architectural design and include a design competition, divine detail award, exhibition, and awards gala. Project team members Frank Grauman, FAIA, Michael Maiese, AIA, Robert Aumer, AIA, Wolfram Arendt, AIA, and Monica Barton, AIA accepted the award.