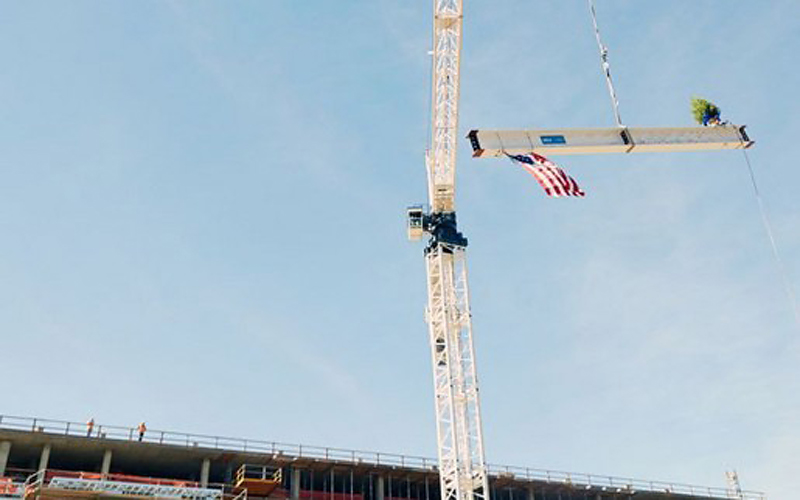 'Topping out' milestone for UCLA's Luskin Conference Center
A recent 'topping out' ceremony marked a signature moment in construction of the Meyer and Renee Luskin Conference Center at UCLA.
University administrators, the Luskins, and guests were in attendance to watch the final beam be placed atop the highest point of the new building, which is scheduled for completion in 2016. Read more about the project via the UCLA Newsroom.