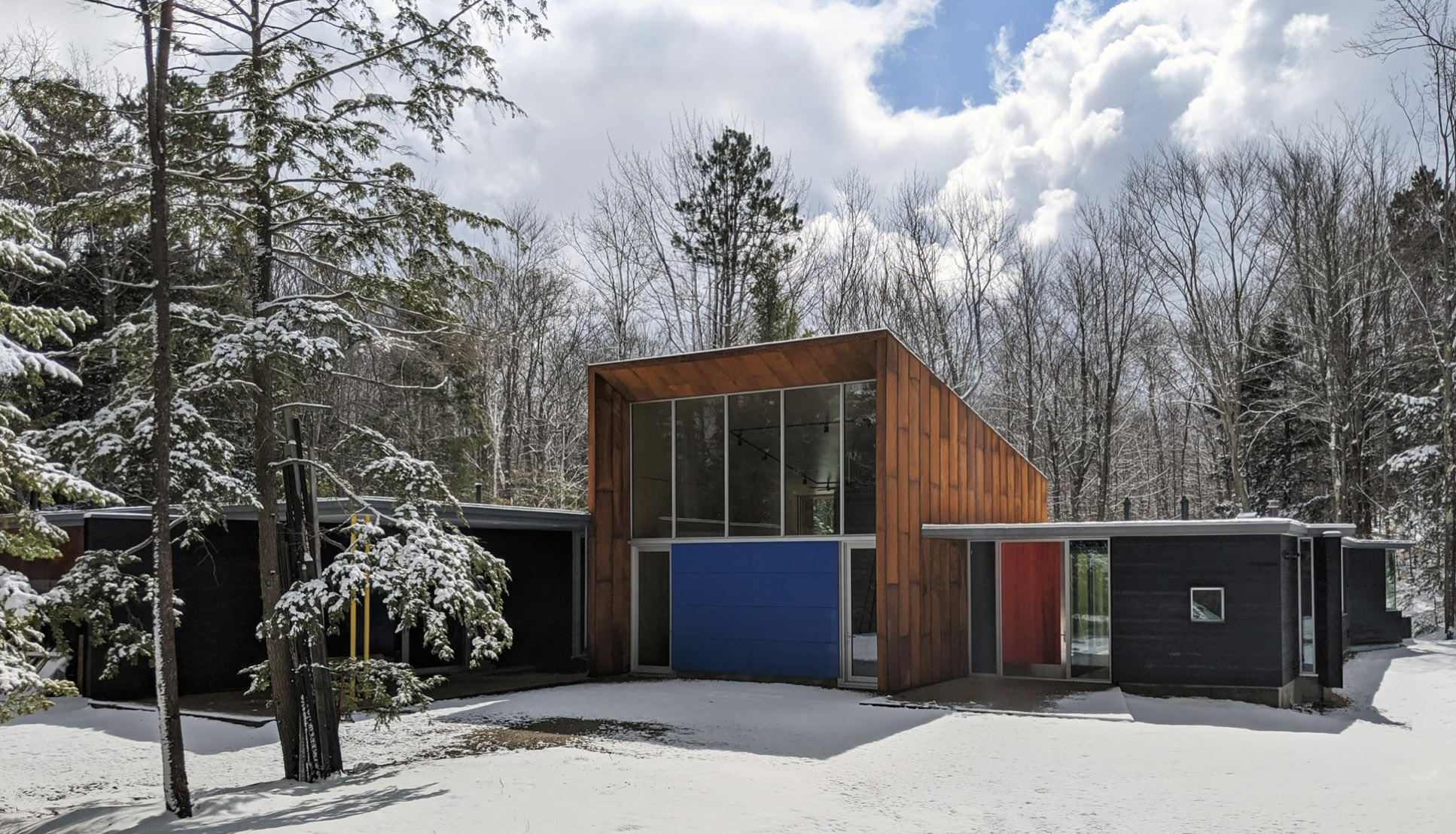 The Tusen Takk Foundation Residency Open Call
The Tusen Takk Foundation, located on an isolated peninsula in Northwest Michigan, is an independent non-profit organization that provides artists, writers, and composers a time and place to create in solitude. Our firm had the pleasure of working with the foundation to design a modernist architectural space, the Tusen Takk Guesthouse and Studio, to support artists in their intense focus and reflection.
The foundation has opened its first call for applications for the 2021 artist residency programs. The foundation seeks a range of artists, emerging and established, in photography, printmaking, sculpture, painting, fiber arts, writing, and music composition. The residencies are two to twelve weeks of creation; artists will explore new ideas and expand current work. Applications for residencies between March and December 2021 are due September 15, 2020. For more information about the Tusen Takk Foundation, or to apply to the residency, visit tusentakk.org/apply.
Cover photo courtesy of The Tusen Takk Foundation.