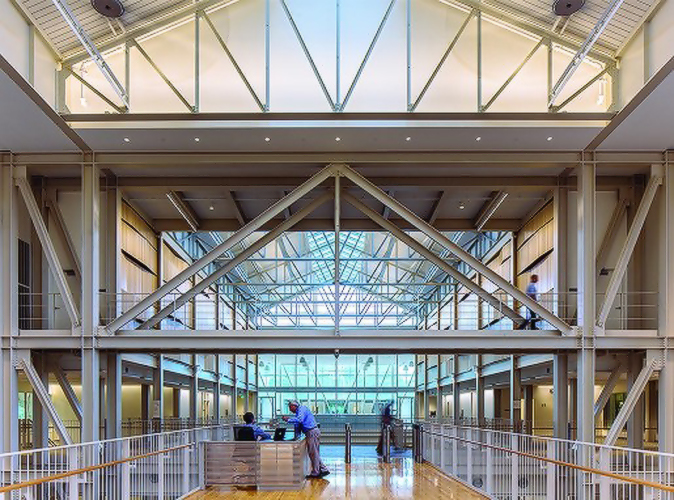 The Gary M. Sumers Recreation Center at WashU Opens
The new Gary M. Sumers Recreation Center at Washington University in St. Louis reimagines the University's historic Francis Gymnasium.
"The new complex is awe inspiring, and the faces of visitors light up when they enter the building. The building is filled with light, transparency, energy and beautifully detailed materials that together creates a new model for architectural expression within our historic context."
– Associate Vice Chancellor and University Architect James Kolker
The center, once the venue for the 1904 Olympic games, adds 66,000-square-feet and creates a new gateway to a comprehensive recreation and sports complex.
The design preserves the original gym facade and revitalizes its interiors. This was accomplished through the removal of preexisting half-level floors, revealing a dramatic three-story space navigated by an entrance bridge welcoming visitors inside and offering views of the activities taking place within the open, sky-lit building. Newly inserted floor plates align with the existing athletics complex to create a seamless transition between spaces, as well as direct connections to the nearby landscape and playing fields.
Read more about the design and the opening ceremonies at the link below.