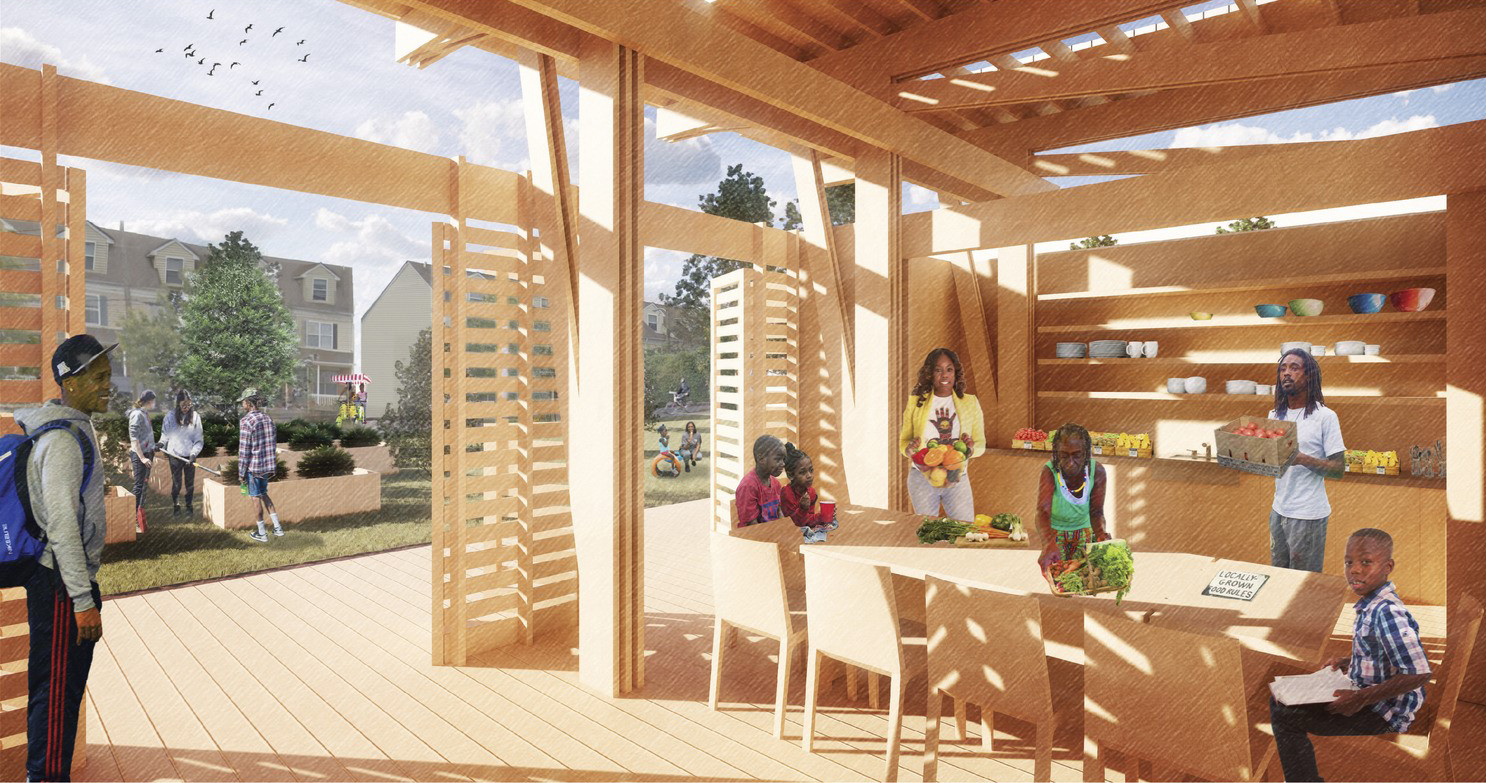 Support Community and Education in North Philadelphia
The North Philly Peace Park is a grassroots organization with dedicated staff and facilities to provide free programs to the greater Philadelphia community. The park was founded in 2012 by a group of socially engaged Blumberg and Sharswood neighborhood residents, activists, designers, organizers, and educators. We have partnered with the University of Pennsylvania School of Design, Habitat for Humanity, Youth Build Philadelphia, and Perryman Construction to support the redevelopment. This year, the park will conclude its redesign with the construction of an Afro-futuristic, off-the-grid pavilion.
The new pavilion will strengthen four program areas: organic urban farming, sustainable education, the Black community, and green Wall Street. The park's neighborhood, which faces displacement, food inaccessibility, and poverty, will have free access to the programs. The park will provide a safe and supportive environment to practice health and wellness, including access to fresh produce and vegan cooking, emergency preparedness, as well as yoga, fitness, and environmental education classes, all at no cost.
The North Philly Peace Park met its fundraising goal in July to meet their construction needs. Funds, totaling to $51,582, allows them to complete the entire structure as designed by fall 2020. Although the goal has been met, the organization is still accepting donations to help create a sustainable future. To learn more and to support, visit the North Philly Peace Park Peace Pavilion Project's fundraising page.