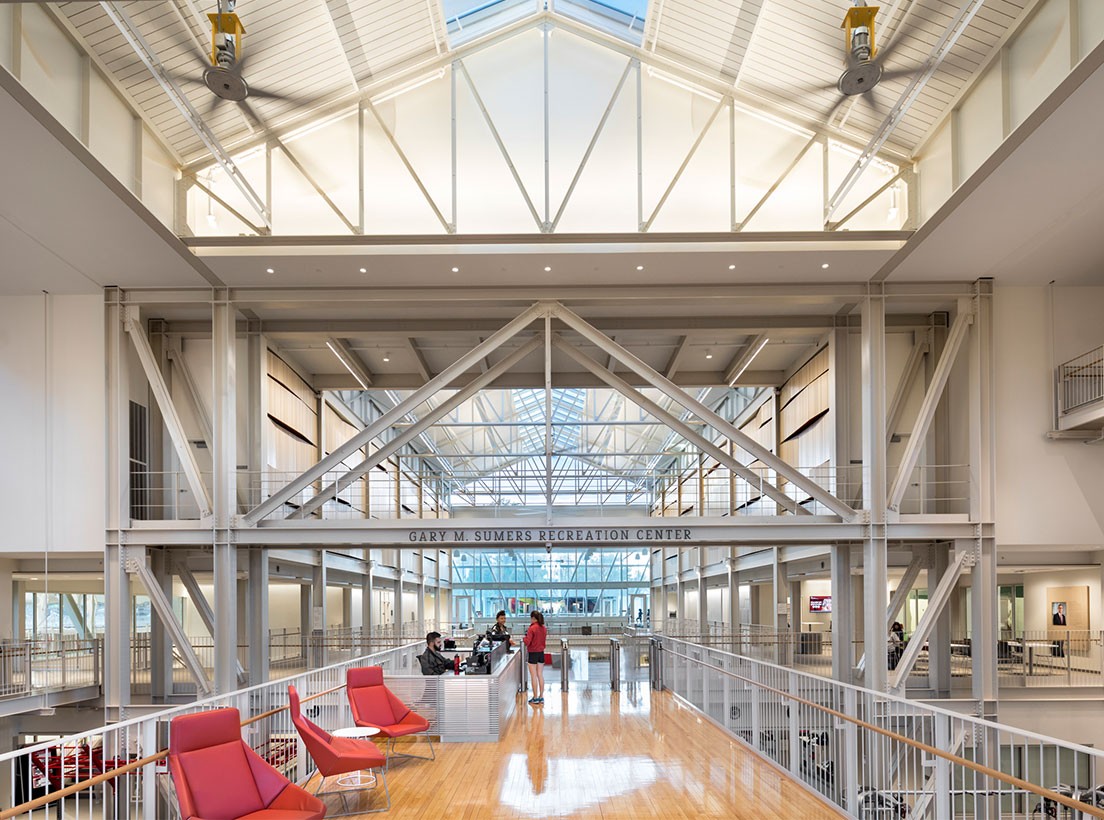 Sumers Recreation Center Honored with SCUP Merit Award
Sumers Recreation Center at Washington University in St. Louis has received a Merit Award as part of the Society for College and University Planning's (SCUP) 2018 Excellence Awards Program. The adaptive reuse project was honored in the SCUP/AIA-CAE Excellence in Architecture category for Building Additions, Renovation or Adaptive Reuse.
The redesign for the historic gymnasium—once the venue for the 1904 Olympic games—added 66,000-square-feet and created a new gateway to a comprehensive recreation and sports complex. The project also preserved the building's original facade and revitalized its interiors.
The jury selected eight Honor, eight Merit, five Honorable Mention, and three Special Citation entries this year across a range of categories. Other winning firms in the Building Additions or Adaptive Reuse category include the S/L/A/M Collaborative, VMDO, KPMB, William Rawn Associates, and Dattner Architects.
The 2018 honorees will be recognized at SCUP's annual conference, taking place July 14-17 in Nashville. Members of the jury will discuss observations from this year's award submissions, best practices, and the challenges that lie ahead for higher education.