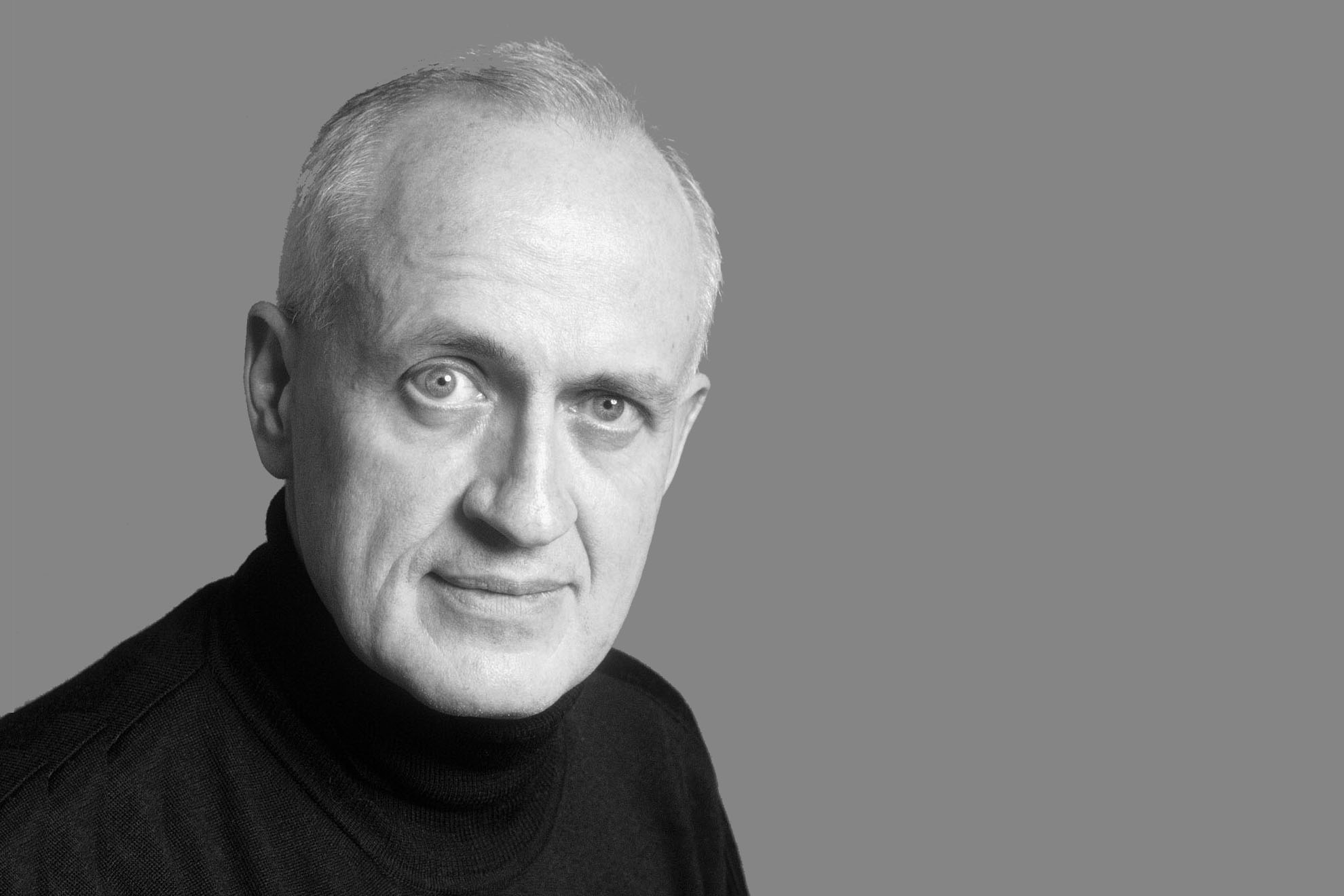 Retired Principal Jon C. Jackson Dies
Jon C. Jackson, FAIA, retired principal of national architecture firm Bohlin Cywinski Jackson (BCJ), passed away on August 17, 2018. A Pittsburgh area native, Jon was a highly-respected figure in both the Western Pennsylvania and national design communities, and his life's work was a major influence in BCJ's rise to national and international prominence.
Much of Jon's career was devoted to the realization of large, technically complex projects. He was especially skilled in designing academic spaces and laboratories for scientific advancement, often noted for their vivid architectural expressions. His career also paralleled the emergence of computer science as a distinct discipline, and his work helped to define the interactive workplace that serves as a model for today's innovative technology companies.
Jon's buildings were intentionally envisaged as humane workplaces, thoughtfully shaped by his concern for individual and social well-being. He valued the exploration and invention that occurred within these spaces, and often commented that his role—improving humanity through thoughtful design—inspired him far more than awards or accolades. This concern for human nature, embodied in many of the projects he led, has become one of the pillars of the creative workplace movement.
Jon designed buildings for many prominent academic institutions during his career, such as the University of Pittsburgh, Dartmouth, Rensselaer Polytechnic Institute, University of Washington, Caltech, University of Illinois Urbana-Champaign, Yale, and the University of California. Many of these projects, including the Software Engineering Institute and the Intelligent Workplace at Carnegie Mellon University—both AIA National Award-winners—helped inform the firm's future and current workplace designs, and set the stage for collaborations with some of the world's most innovative companies, such as NeXT Computer, Pixar, Adobe, Disney, and Apple.
Fostering the ability and creativity of others was fundamental to Jon's being. In the words of the late Dick Rittelmann (1938-2015), friend and collaborator, and cofounder of Burt Hill Kosar Rittelmann: "The breadth and complexity of BCJ's work over the years is a testimony to the skills of Jon Jackson as not only a great individual architect, but of a manager, mentor, motivator, and collaborator. Jon has matured from one who creates great architecture to one who creates the environment in which great architecture can occur."
That environment is perhaps the greatest of Jon's professional legacies. It was under his leadership that BCJ's Pittsburgh studio came of age; he also played an instrumental role in establishing the practice's Seattle and San Francisco offices. Many of the firm's current West Coast-based principals began their careers with Jon in Pittsburgh, following his lead to take BCJ's ethos to new levels.
"Without Jon, we wouldn't be the architects we are today, both individually and as a practice," remarked Frank Grauman, FAIA, longtime friend and BCJ principal. "I cannot count how often our colleagues and alumni have remarked how Jon's example touched their personal and professional lives."
Jon's interest in advancing the appreciation and understanding of great design also found expression in activities beyond his work at BCJ. He was a passionate black and white photographer, and often exhibited his unique eye for composition at shows throughout the Pittsburgh area. He also lectured on a range of design topics at Carnegie Mellon University.
Jon was a long-time resident of Pittsburgh's Chatham Village, widely regarded as a landmark achievement in community planning. A major advocate for Chatham Village's preservation, Jon helped earn the community's listing on the National Register of Historic Places.
Those wishing to honor Jon's remarkable life with a contribution are invited to choose their favorite charitable or nonprofit organization dedicated to design and architecture.