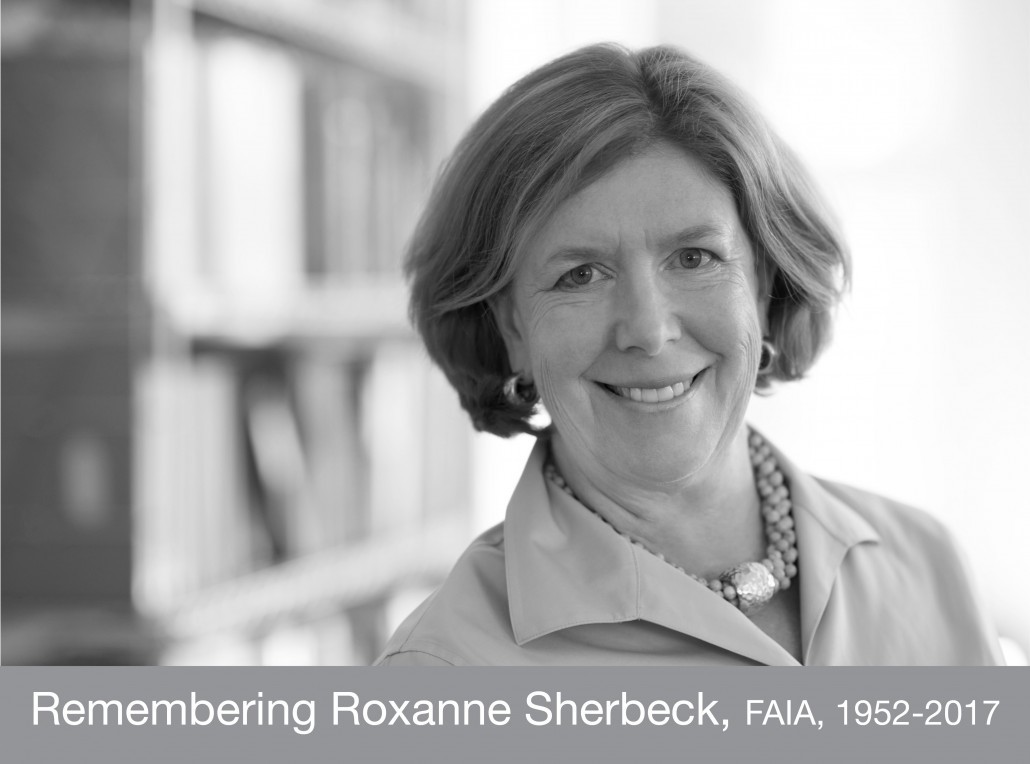 Remembering C. Roxanne Sherbeck, FAIA, 1952-2017
C. Roxanne Sherbeck, a Principal with Bohlin Cywinski Jackson, passed away on August 28.
Roxanne was a Principal in our Pittsburgh office and the design lead on many extraordinary projects.
Roxanne began her nearly thirty-year professional career at Bohlin Cywinski Jackson in 1985. She was promoted to Senior Associate in 1999 and became a Principal in 2007, retiring in 2014. She was a graduate of the Architecture School at the University of Virginia and earned a Master of Fine Arts in Scenic and Costume Design from Carnegie Mellon University. Her design work earned wide professional recognition, and she was named a Fellow of the American Institute of Architects in 2014.
Designing was Roxanne's great passion, and she came to Architecture via a broad interest in the human experience, particularly through theater. Her retirement slide show on our website expresses, through pictures and words, what she wanted to say about Design and about herself on the occasion of her retirement in 2014.
Roxanne spent much of her brief retirement living with a rare form of neuroendocrine cancer. Happily, she had the time and leisure to fulfill some of her life-long ambitions including designing her dream home. She and her husband, Jon Jackson, also a principal with Bohlin Cywinski Jackson, redesigned an old farmhouse and barn as a mountain retreat in Afton, Virginia, very near where Roxanne grew up. Roxanne had the pleasure of finishing and inhabiting the house. Jon considers it her best work ever. It is there, at the house, that she passed away, in the company of her husband, Jon, and their two children, Anne-Martine and Tristan.
Donations may be made in Roxanne's honor to the American Society for Prevention of Cruelty to Animals, www.aspca.org.