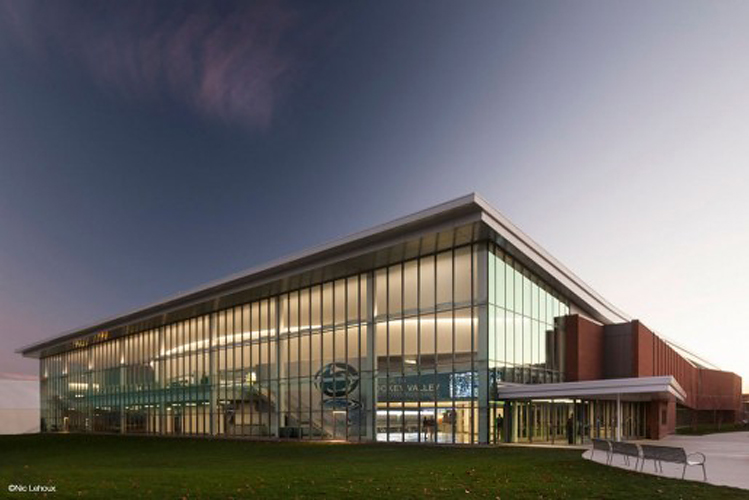 Pegula Ice Arena Honored with BIM Award
The American Institute of Architects (AIA) selected the Pegula Ice Arena as a recipient of the 2014 BIM Award for Delivery Process Innovation.
The AIA's Technology in Architectural Practice (TAP) / BIM awards program, now in its 10th year, honors projects that exhibit exemplary use of integrated and interoperable building information modeling. The jury calls the BIM design process at the Pegula Ice Arena a "powerful teaching example" that yielded value beyond design and construction.