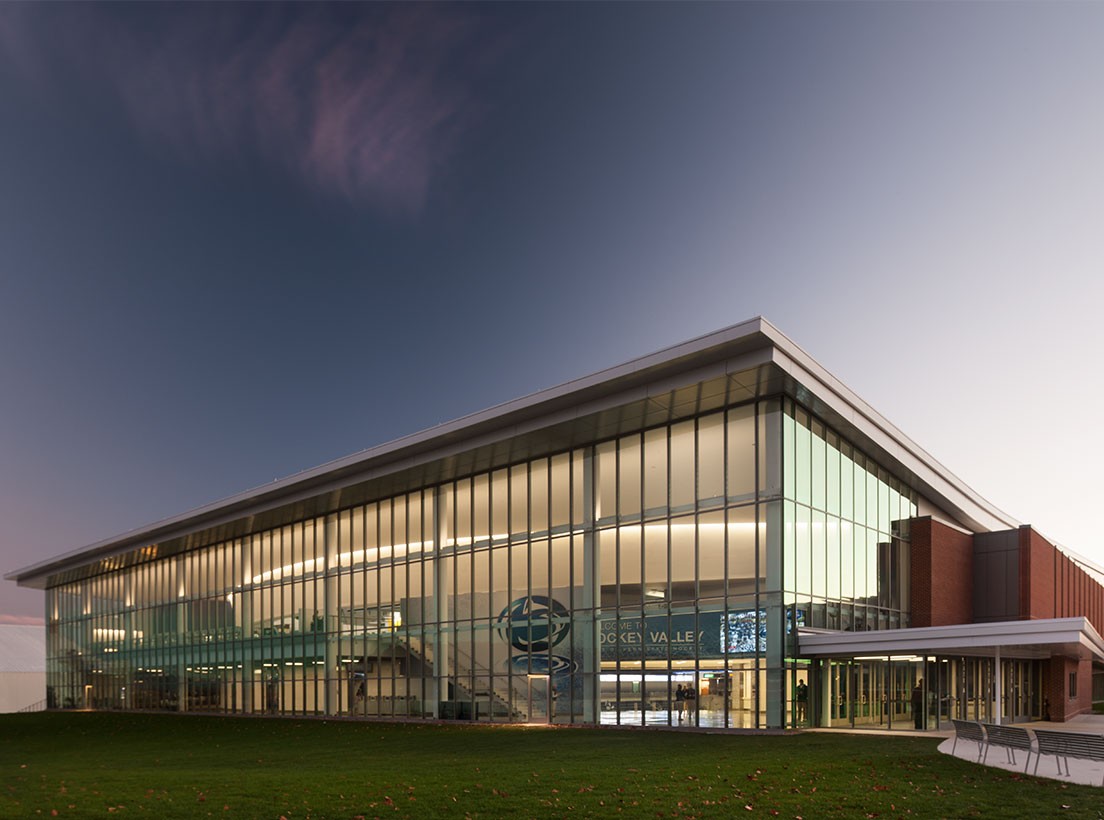 Pegula Ice Arena Earns LEED Silver Certification
The Pegula Ice Arena at The Pennsylvania State University has earned LEED Silver certification by the U.S. Green Building Council.
The building's sustainable features include energy recovery wheels, demand control ventilation, high-efficiency lighting and low-flow plumbing fixtures. The design also incorporates closely integrated mechanical systems and ice plant to assure a high degree of energy efficiency and humidity control, as well as the fastest, hardest ice surface in North America.