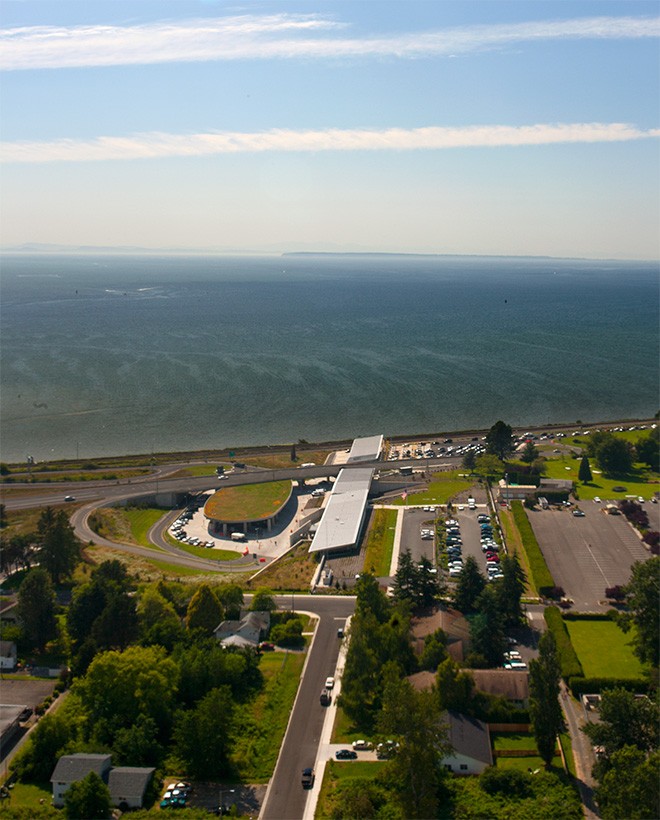 Peace Arch Honored at AIA WA 2013 Civic Design Awards
The Peace Arch U.S. Port of Entry is the major northwestern border crossing located at the United States-Canadian border.
This 8200 square meter facility has been LEED certified at the Gold level and is designated as a GSA Design Excellence project, subject to the Federal government's highest standards of design and functional performance.