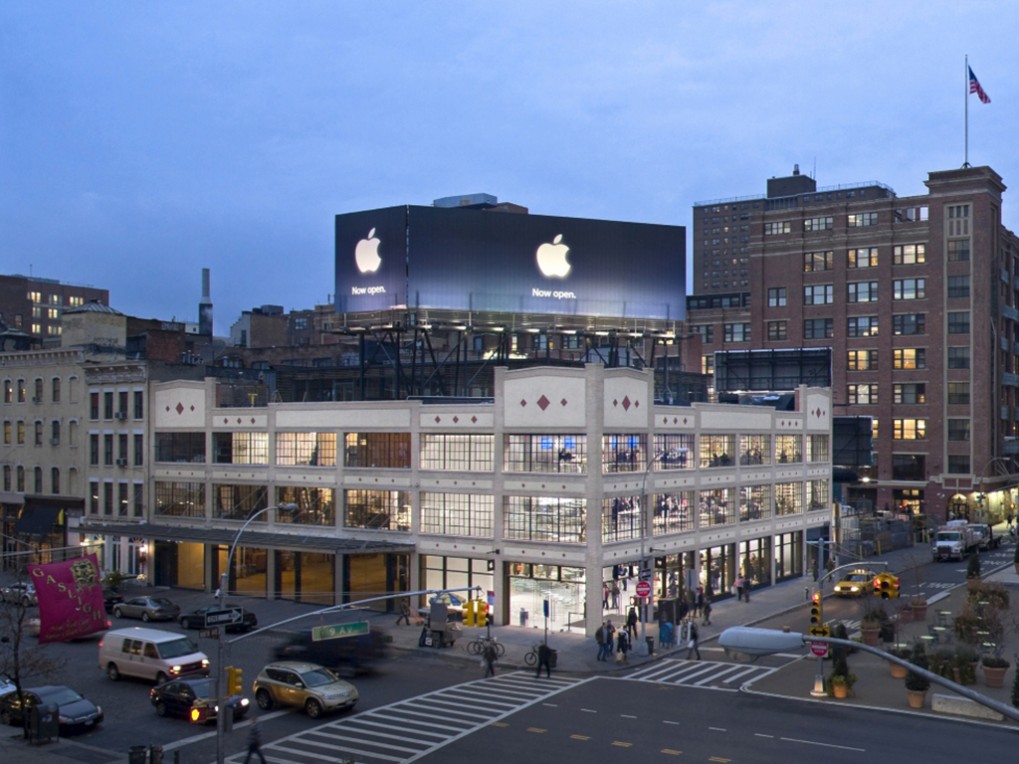 New York Landmarks Conservancy to Honor Apple Inc.
Long time Bohlin Cywinski Jackson client, Apple Inc., will receive the New York Landmarks Conservancy's 2016 Chairman's Award for their contribution to preserving and restoring notable historic structures in New York City.
Together, Apple and Bohlin Cywinski Jackson have repurposed three New York City historic buildings, marrying modern technology with distinguished architecture.
• Apple Store, SoHo | SoHo Historic District (103 Prince Street)
• Apple Store, West 14th Street | Gansevoort Market Historic District (401 W. 14th Street)
• Apple Store, Upper East Side | Upper East Side Historic District (940 Madison Avenue)
The Landmarks Conservancy inaugurated the Chairman's Award in 1988 to recognize exceptional organizations and companies that have demonstrated their dedication to protecting New York's rich architectural heritage. Read more about this honor in the link below.