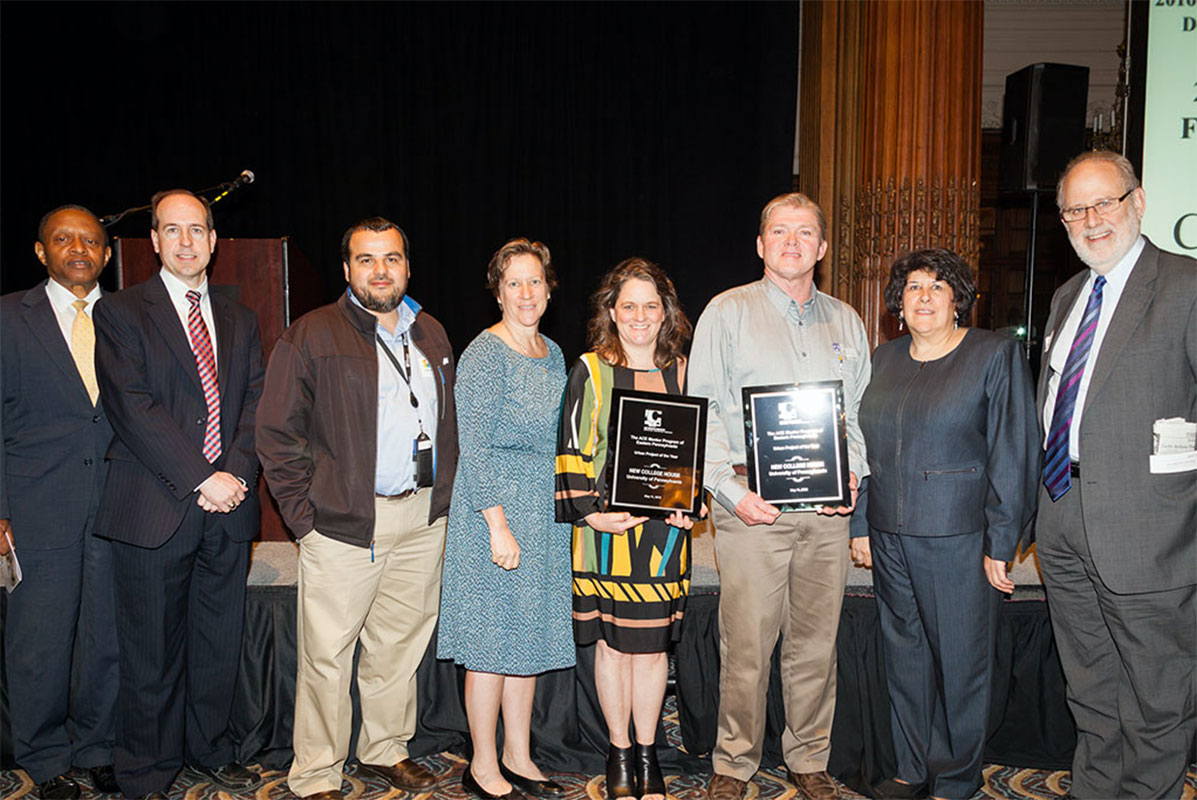 New College House at University of Pennsylvania Named 2016 ACE Urban Project of the Year
The ACE Mentor Program of Eastern Pennsylvania has named the Bohlin Cywinski Jackson-designed New College House at the University of Pennsylvania the 2016 Urban Project of the Year.
Philadelphia-area students learned first-hand from the design and construction team on a range of topics, including architectural detailing and drawing, sustainability, landscape, and structures.
Bohlin Cywinski Jackson is proud to be involved with the ACE Mentor Program, whose mission is to advance the interest of high school students in the architecture, construction and engineering industries. Read more about the ACE Mentor Program at http://www.acementor.org/.