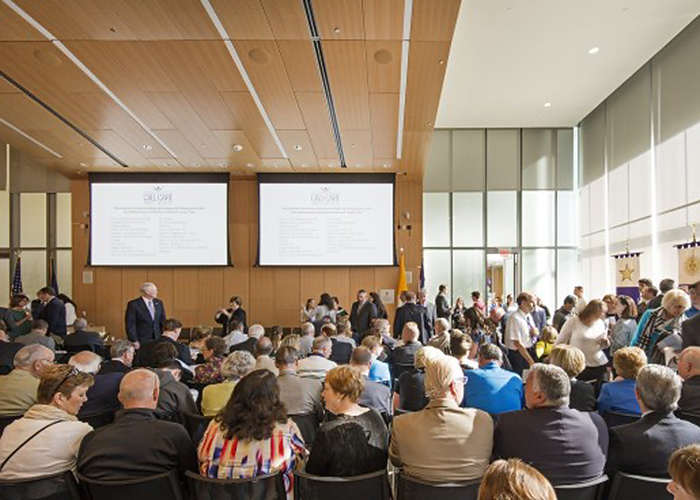 Leahy Hall at the University of Scranton Dedicated
The University's new 116,360 SF building is home to the departments of physical therapy, occupational therapy and exercise science.
The facility includes a variety of laboratories, traditional and active-learning classrooms, group study rooms, faculty offices and multiple simulation environments, which feature a hospital patient room for acute and long-term care and a streetscape for rehabilitation education with an apartment, street corner, garage, car and grocery store.
The new building is designed to facilitate research, expand service-learning projects, and put the best simulation environments, applied-science laboratories, equipment and technology directly in the hands of students and faculty.