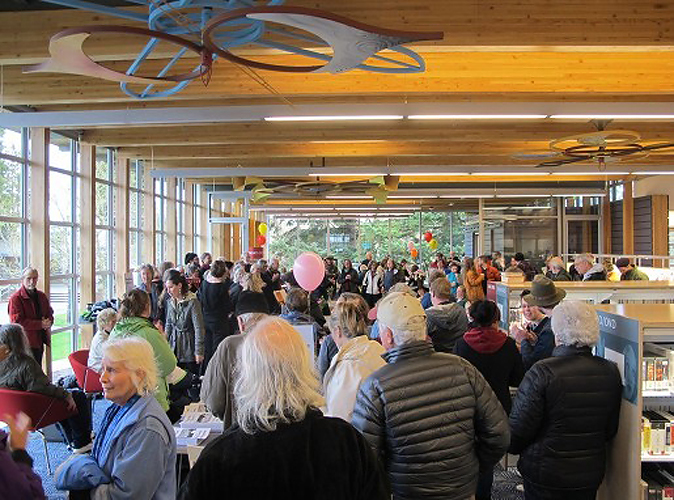 KSLS Vashon Library Opens
On Saturday morning this past weekend, several hundred Islanders helped open the newly renovated and expanded KCLS Vashon Island Library.
Visitors enjoyed the full height wall of windows that open the library to views of the surrounding park and bring abundant natural light into what was previously a dark space. On the north side of the library, children played in their new area that looks out to the park and the play area beyond. The new library offers visitors a thoughtful place to read and interact, while also connecting them gracefully to their surroundings.