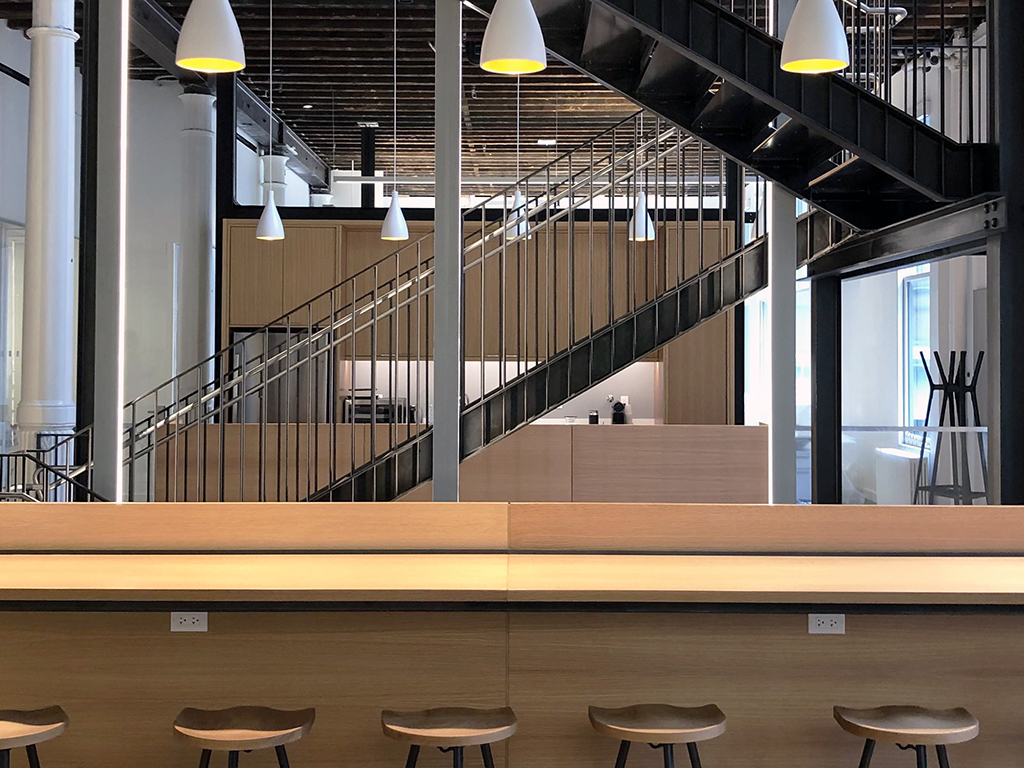 JVP Moving Into Their New NY Tech Hub
Hub.NY opens as a Global Cyber Center, marking a landmark new effort to combat digital crime in the Big Apple.
JVP, a global venture capital firm headquartered in Israeli, sought out Bohlin Cywinski Jackson's services for their large-scale 20,000 square-foot cybersecurity investment hub interior renovation, which is now open in SoHo, New York. The center, named Hub.NY, is part of a $100M initiative in partnership with The City of New York, leading universities, and a second venture capitalist firm. The two firms built two campuses in the city aimed at fighting global cybersecurity by bringing together investors, corporations, start-ups, and students, to create 10,000 local cybersecurity jobs over the next decade. This project and its sister project in Chelsea will work in tandem to anchor New York City as a Global Cyber Center. Read more about this initiative in the New York Times.
The building, 462 Broadway (also known as the Mills & Gibb building), is historically protected and was built in 1880 using classic cast iron construction in the French Renaissance style by architect John Correja. With a sensitive insertion, the office renovation highlights the building's original character, while artfully creating functional modern workspaces. Due to the diverse needs of the Hub's users, it was important for the architectural team to design enclosed offices for privacy and focused conversations, as well as flexible open workspaces for collaboration and idea-sharing.
The grand staircase is a focal point of the project and gracefully weaves around historical details. It leads visitors from the retail level entry lobby up though the 3rd floor. A carefully designed element, the stairs allow for fluid circulation and well as social incubation for chance encounters, all while promoting a healthier physical and social environment.