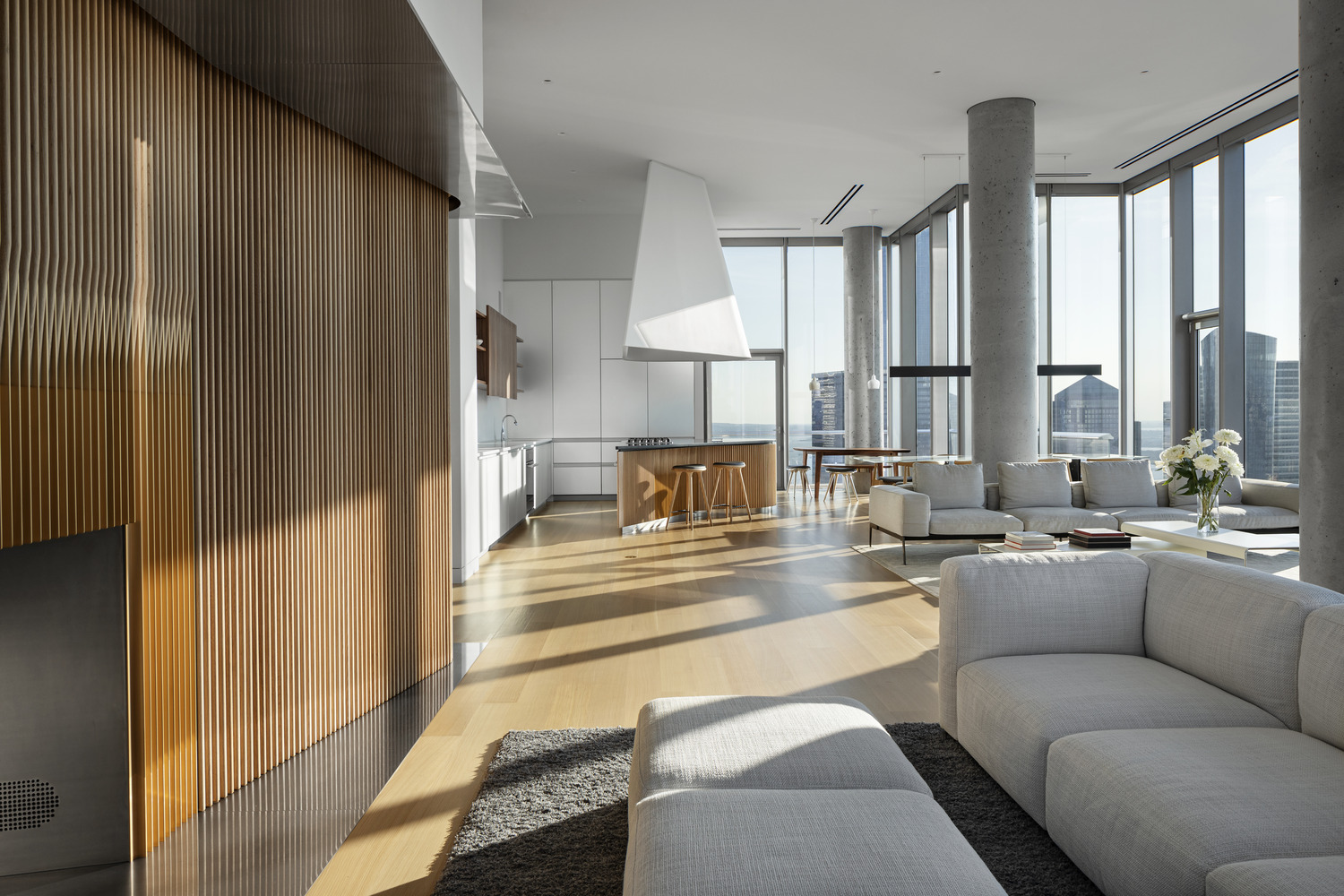 Jenga Penthouse Featured in The Plan
The Plan recently featured Jenga Penthouse, a 4,000 square-foot residence within the iconic "Jenga" residential tower at 56 Leonard in Tribeca. Our approach to the project eased the grand scale of its open floor plan and lofty ceilings while maintaining dialogue with the building's bold design. Warm, durable materials complement and enliven the existing palette of concrete and floor-to-ceiling windows.
Thoughtful detailing throughout the residence reflects the client's desire for a practical, lived-in quality to the interior: a place to remove one's shoes and coat, a specially-crafted console to hold keys, a base for a cherished sculpture. A custom walnut table curves gracefully around an existing column and creates the perfect breakfast nook in what was an underused space. The table easily accommodates the entire family but is intimate enough for one to sit quietly and enjoy expansive views across the Hudson. These details create an environment that feels as natural to the building as if it was conceived from the very beginning. Read more about the project below.