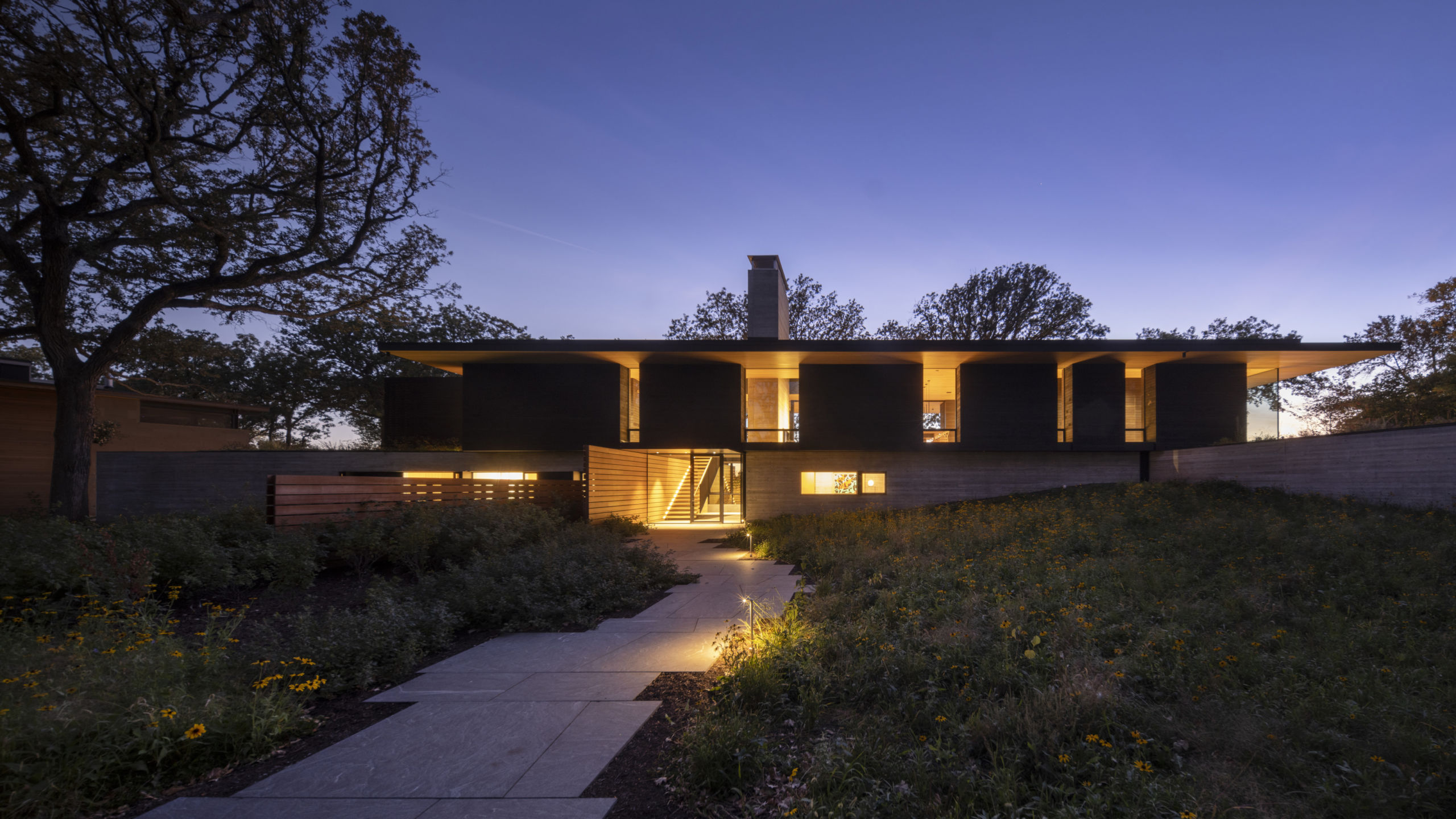 Highbank Residence Featured in The Plan
A Midwest home was designed to easily host multiple generations of family and celebrate lakeside gatherings.
We are honored to have Highbank Residence featured in the spring edition of The Plan magazine, a special issue dedicated to landmark homes. Writer Elisa Grossi explores the design, which takes advantage of the site's sloping topography and large oak trees to provide seclusion and sensitivity of scale, while creating dramatic interior environments that open completely to panoramic lake views.
A series of cast-in-place concrete walls form the lower level of Highbank Residence and provide a solid plinth for the wood and glass pavilion above. The home's cantilevered stair draws visitors upward through a double-height space to the main level overlooking the lake, a "completely glazed space containing the living room, dining room with a custom table, and at the end of the sequence, a kitchen and breakfast area." Indoor areas transition seamlessly to an expansive outdoor terrace protected by a dramatic roof overhang. As Grossi notes, "the architects took their cue from the long horizontal lines and broad roof overhangs characteristic of Midwestern Prairie-style residential architecture, a design that fitted perfectly with the owner's request for a secluded, unobtrusive building that would nonetheless have splendid views over the lake."
View more photos of the project below.